After a delayed harvest in 2018, Mitchell Hora is feeling better about where things stand as 2019 draws to a close.
"We've been pretty happy where we are at," Hora said, thinking back to the work on his farm done at the end of November and early December. "Things were able to work out by being organized and not biting off more than we can chew."
Hora, who farms in Washington County, Iowa, said the family farm was able to get an early jump on spring planting in 2019. Half of his family's crop was planted around mid-April, in the midst of excessive moisture. Extreme dryness hit much of the southeastern part of Iowa in the summer, which placed them on the drought monitor, followed by snows in October.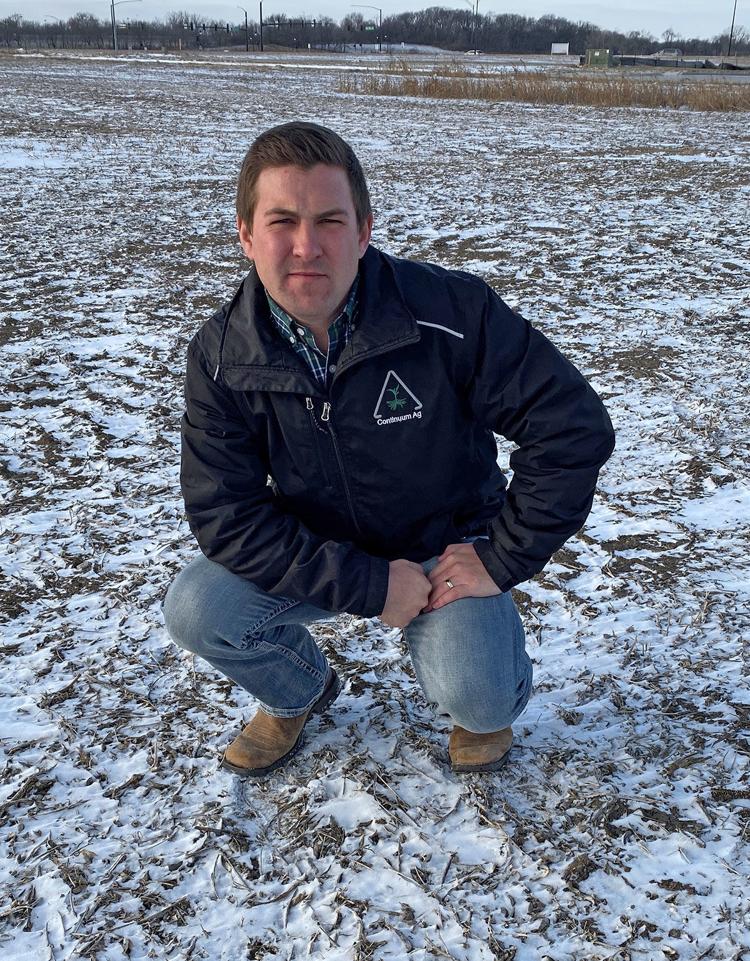 Now the weather has calmed down a bit, allowing Hora to get more work done.
"We had some snow and rain, but overall we were mostly OK," he said. "The only reason why things were spread out for us was our farm near West Liberty, and we were taking that [crop] straight to the river. We had to make sure the corn was good and dry, so we were waiting as long as we could. That got harvested the second or third week of November, and it was still running 18-20%."
With the breaks in weather, they were able to plant cover crops — though Hora said some of the crops did not get very big — and anhydrous went on "very well."
He said it was important to get the anhydrous on this fall as prices may continue to rise as the off-season progresses.
Hora said they like to put anhydrous into cover crop, and he is trying to reduce their anhydrous rates to help with water quality and soil health.
Terry Winger, the manager of Donovan Farmers Co-op in Donovan, Illinois, said they were not so lucky in his area. Planting delays have caused some havoc getting field work accomplished and anhydrous applied.
With the late harvest season and small windows for application, almost no anhydrous was applied in his part of eastern Illinois, he said as of mid-December. There was not much pulled from their site.
Winger said that will put additional pressure on the spring, when farmers scramble ahead of planting the next crop.
While he expects the time crunch, Winger said he isn't sure if it will be exactly like 2018. He said every year "takes on its own identity," which makes it difficult to prepare for.
A lesson Hora said he is taking from the past couple years of unpredictable weather is preparation — even when it's difficult. He stressed the importance of having backup plans for anything that can be thrown his way.
"Mother Nature is always our No. 1 variable and it's going to be variable," Hora said. "We have to think about things a little different and not stay in a one-size-fits-all approach and be able to be flexible."