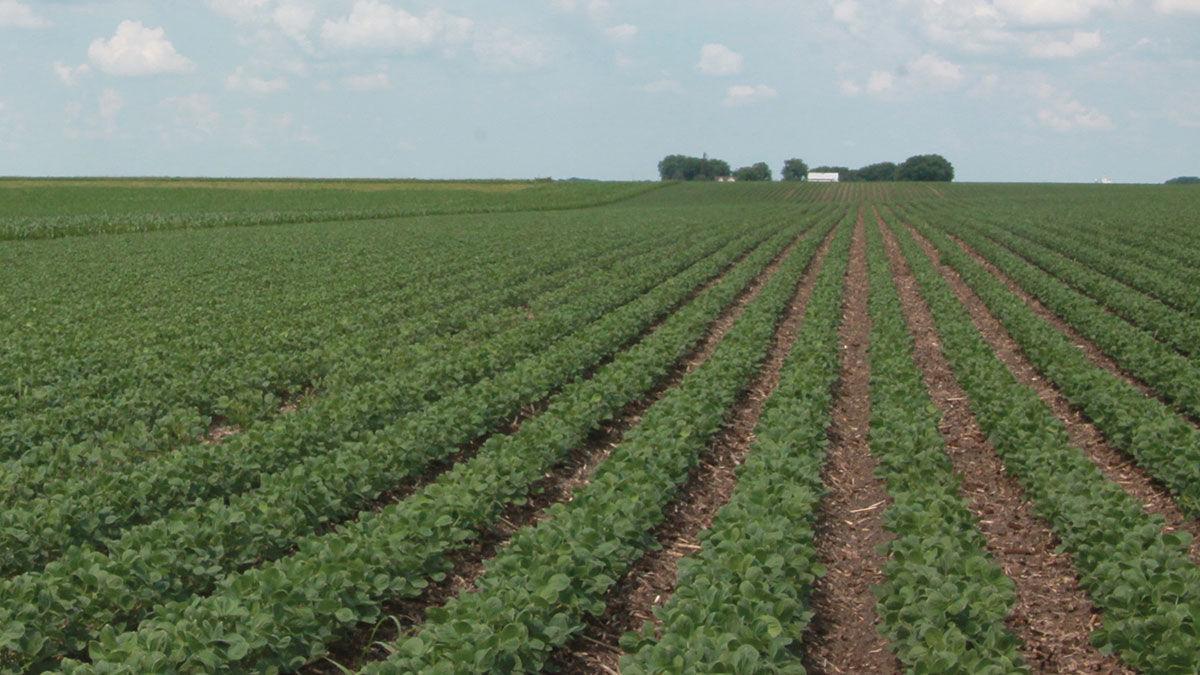 As farmers across the Midwest finish the harvest season and begin planning for next year, the idea of transitioning to an organic system will inevitably crop up in some operations.
"It's been well worth it for me," says Bryce Irlbeck, who is about 90% organic on his farm near Manning, in western Iowa.
But Irlbeck and others in the organic industry say there are a number of things to consider when making the switch.
The biggest factor isn't really about markets or chemicals or even about money, Irlbeck says. It's about the mental aspect of farming, about being able to change the way you have always done things and to do something your neighbors and friends aren't doing. Like early no-till pioneers who had to put up with caustic remarks and criticism about weedy fields, first-time organic producers sometimes have to deal with fields that don't look like the ones down the road.
Of course, there are a number of other things to consider, not the least of which is the three-year process of becoming certified.
But the second major hurdle is also still primarily a psychological one, according to Laura Batcha, CEO of the Organic Trade Association. Farmers need to recognize that they are voluntarily entering an economic model that is based on regulation.
Farmers must be certified. That means they must submit a plan for the land in question. It means they may be subject to inspections. It means they can't do some things they have always done before.
On the flip side, it means they may be able to earn more money.
Scientists at Washington State University reviewed data from 44 previously published studies encompassing 55 different crops in 14 countries, and they found that even though organic farming typically results in lower yields than conventional farming, the premiums organic farmers receive make their farm operations 22-35% more profitable.
OTA officials say there is also a new program through the USDA's Farm Service Agency that can help reimburse farmers for costs associated with organic certification.
All of which leads back to the question of how to transition to organic.
Once a decision has been made, the first step is to review the process. The land in question must not have had prohibited substances applied to it for at least three years, and there needs to be some documentation of that fact.
Because of the transition period, for most farmers it will mean three years of farming without chemicals on that ground before they can be certified organic and can receive any organic premiums for their crops.
The farmer should contact USDA or an organization such as OTA before starting the process. Batcha recommends establishing a relationship with someone who markets organic products at the beginning of that process, instead of after three years.
"We really recommend the farmer connects with a certifier early in the process," she says. "It just reduces the chances of making any inadvertent mistakes."
And she says organic farming isn't for everyone. Because the consumer is paying a premium for the product, the farmer has a responsibility to make sure what he or she is producing meets the standards required. That requires extra management.
She says the good news is that there is a strong demand for organic products and that demand is growing every year. She says the push to recognize climate change could also benefit organic farmers, because many of the methods they employ are environmentally friendly and it is possible any incentives aimed at climate could benefit organic farmers in the future.
But she stresses that organic farming is a system. For many farmers that means new crop rotations or buffer strips to deal with spray drift. It may include things like riparian buffers or pollinator habitat. And it will absolutely include inspections.
"That's part of the deal," Batcha says.