Will Longinaker considers his farming operation lucky.
The southwest Iowa farmer operates on land in Randolph and Percival, Iowa, where he has had to deal with the Missouri River and West Nishnabotna flood water this year.
Longinaker was able to plant the land in Randolph. However, the land he operates with tenant Randy Grudle in Percival will be prevent plant on all the corn acres, and they have only been able to plant a third of the beans they intended.
"We are fortunate we have been able to plant something," he said. "There are guys that will not farm at all this year. We don't do this because we want government payments for prevent plant, we like to farm."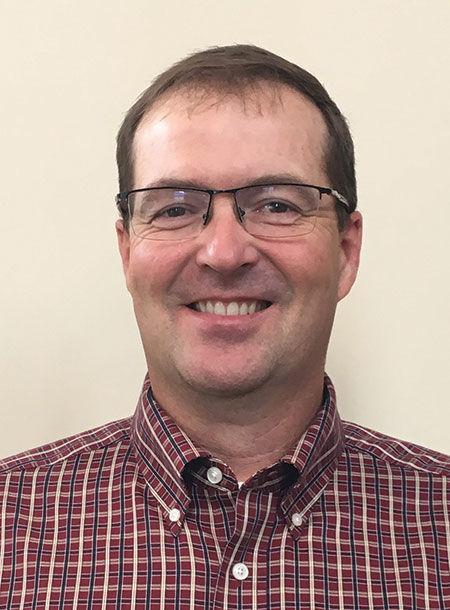 Jeff Jorgenson, a farmer in Sidney, Iowa, will be forced to take prevent plant on 25% of his acres this season.
"We started to do that process of certifying acres because it's just not going to happen," Jorgenson said. "There were questions of 'Should you plant? Could you plant?' The reality is we didn't have any choice. We are inundated with water."
All the flooding events since March forced Jorgenson to alter his plan significantly. From chemical applications to grain marketing strategy, he said the disaster makes him take a hard look at how many inputs he needs and what yields will realistically be.
"We came from a market that was awful in March into something that is profitable, but how much of that profit can you realize right now if you don't know what your yields will be?" Jorgenson said. "Marketing is probably the toughest thing I've got going right now."
He has been doing extra work with tillage on flooded ground, combating erosion and residue piles.
Longinaker also brought up the extra work of clearing off debris, but said he could have been dealing with a lot more.
"Ours is on the 'dry' side of the interstate, east of the interstate," Longinaker said. "We aren't getting all the occurrences of the levee breaches and the silt, sand and trash that comes with that."
To clean up the debris, Longinaker said they created burn piles. After a couple attempts at burning, some of those piles are still around, and if they dry out he expects to try and work them back into the field.
With planting mostly done for the two farmers, they now face the tasks of the growing season. That means weighing which inputs are most valuable.
"At $3.25 cash corn, I'm not too enthusiastic about making sure my crop is as optimum or its highest quality production, but if you have a market rally, your mindset changes," Jorgenson said. "We know it won't be record or above-average crops, but we have to maintain what we got. We'll be looking strongly at fungicide application and extra nitrogen applications."
Jorgenson said one of the biggest issues is going to be cleanup and preparation for 2020.
"If you asked me a month ago, I would have said no question we'll be ready for 2020, I was optimistic. Now it's starting to teeter a little bit," he said.
The river levels are still high. Longinaker said a lot will depend on what is decided by the Corps of Engineers.
"We aren't sure yet (about next year)," he said. "The thing that most people would like is some certainty. One way or another we want them to tell us this will keep happening or this won't happen again. I realize they can't control acts of God, but this definitely is a result of federal water management policy at least in part."
As southwest Iowa watches the flood waters recede again, Jorgenson said it's easy to feel like he's taken on a second job.
"Honestly, you feel like a fireman and not a farmer right now," he said. "All you do is put out the next fire. You have an area you have to fix, and then you have to move right on to the next thing. You are just putting out fires to get ready to plant."