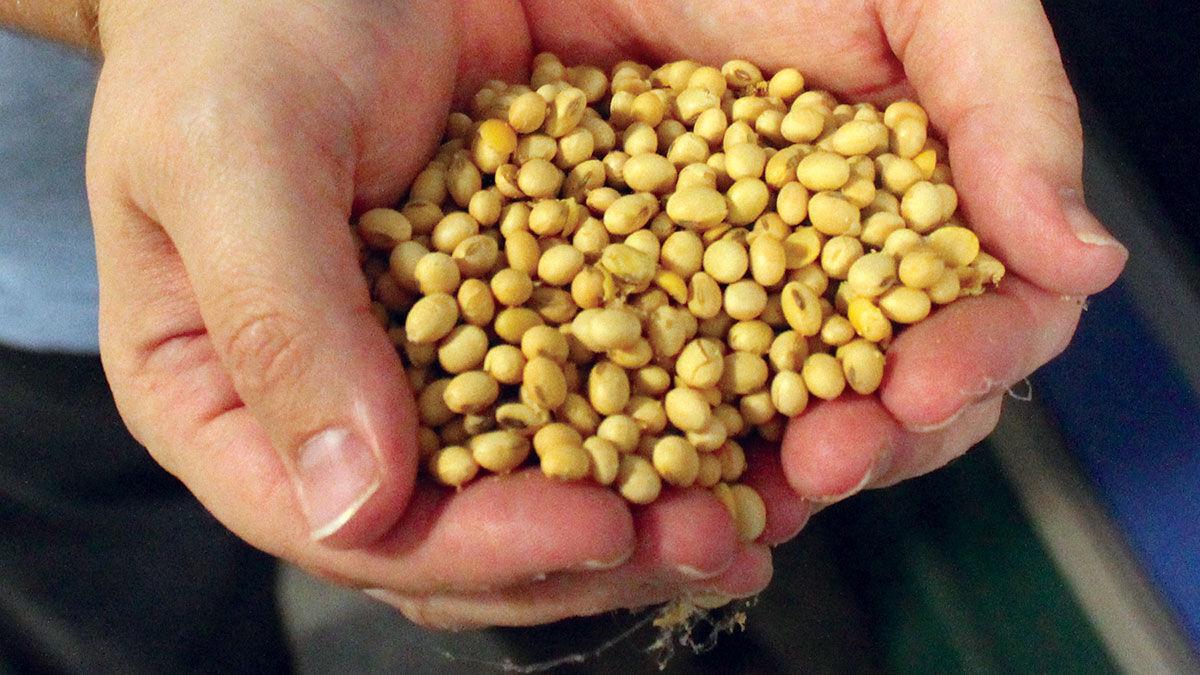 As farmers dealt with drought and wind in 2020, many were left looking to find any way to scrape up a bushel come harvest time. For those growing non-GMO crops, it was a year that may have some carryover effects.
Yields were lower overall, and with lower prices for non-GMO crops before the fall run-up, some farmers weren't able to claim high profits
"There's a lot of guys who had to sell corn and soybeans into a market where they haven't been able to take advantage of the higher prices," Dustin Paulson of Welter Seed said. "At the time it was the right decision, but production wasn't all there so there wasn't a whole lot of extra grain to sell."
Non-GMO seed supply was affected by the recent drought and the derecho that blew down crops along Highway 20 across the northern portion of Iowa, but Paulson said it wasn't "catastrophic." This is in large part due to seed companies having multiple areas to produce their seed supply to protect against such natural disasters.
Paulson said many companies make their crop plans two or three years in advance, ensuring there is enough seed in the warehouse.
"I have heard the wholesale market is a little more active than it normally has been," he said. "As far as seed sources go as a whole, we are in pretty good shape. A couple varieties might be more in demand than others, but production was OK."
Paulson said some shortages are not uncommon when dealing with seed. A good variety will be sold out at some point, so he encouraged people to make orders to ensure they are getting the products they need for their fields.
Gilbert Hostetler, with Prairie Hybrids in Deer Grove, Illinois, said his company was lucky to avoid any major effects from the August dercho.
"We were on the east edge of it," Hostetler said. "The storms affected us a little bit, but not too badly."
Paulson said one trend he's noticed in the seed supply is a smaller overall seed. He chalks that up to the recent drought conditions, but reassured any growers that small doesn't necessarily mean poor quality.
"It comes down to personal preference," Paulson said. "Some guys like to have larger seed, so there's a bit less of that available. In the end, it doesn't really affect yield so much, or at least I've never found it to. As long as the germ is good, seed sizes aren't quite as critical."
Hostetler noted that seed demand has remained steady for non-GMO crops. While prices will fluctuate, the market will always be driven by consumers.
Hostetler also said having non-GMO crops typically means working with smaller companies.
"I think farmers value family- owned companies and are a little sensitive to big corporations," he said. "There's no yield drag with our genetics. There's a lot of value with non-GMO."
While interest is up for non-GMO corn and soybeans, that hasn't translated to increased consumer demand overall. But going without specific traits and tolerances can be less expensive and make it easier to flip a profit in a good season, Paulson said.
"In the end, I'm not seeing necessarily a huge jump in sales from it," Paulson said. "There's still demand there. Premiums are not as high as they used to be, but there are still some opportunities out there to grab a premium for non-GMO corn."