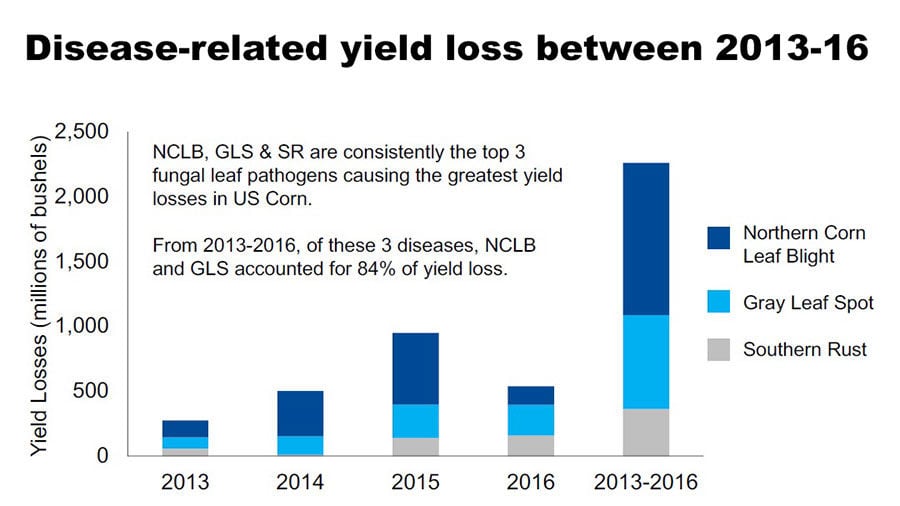 When Eric Totemeier is deciding on his farm plans for next season, he is focusing on safeguards needed to reach his full yield potential.
"At the beginning of the season when I start off planning, I look at my yield potential and realize what my protection of that yield could be," Totemeier said. "We cannot manufacture yield; I believe we can only protect it."
Totemeier who farms in Columbus Junction, Iowa, commented on those practices in a webinar sponsored by BASF.
One of his preferred methods of protection is the use of fungicides. With farmers finding ways to cut costs and maximize their return on investment, Totemeier said those applications are something he wouldn't do away with.
"I've been farming since 2001 and seen a lot of different weather events," he said. "Throughout all those weather events, I've become a firm believer in using fungicide. It seems like 8 to 9 out of 10 times it pays off. Being able to sleep a little better at night knowing you have fungicide on there protecting that plant health is a huge thing."
Farmers should make sure they know why they need to protect their crops, specifically when it comes to calculating cost, said Mitch Blair, a product manager for BASF.
"We know that diseases are a common stress in corn and soybeans," Blair said. "Make sure you are focusing on the right disease and what is the best solution, and make sure you are protecting your crops against the diseases that matter most. If you mitigate that stress, you are going to be able to have consistent performance and higher ROIs."
Blair showed a graph that compared three of the most prevalent fungal leaf pathogens that caused yield losses. Gray leaf spot and northern corn leaf blight accounted for 84 percent of yield loss between 2013 and 2016, while southern rust accounted for the other 16 percent over that span. Blair said identifying which issue is most prevalent and which may not have a yield impact can be a good way to find cost-reducing techniques.
Totemeier said weather, overall prices and plant stress are other factors he considers.
Purdue University agriculture economics professor Michael Langemeier encouraged farmers to use a partial budgeting technique to find what works for their farm
Determining the additional costs of a fungicide application vs. the additional revenue one might gain at the end of the growing season is one of the keys to deciding what is worth pursuing, he said.
"You have to analyze this on a field-on-field basis," Langemeier said. "Certainly when the prices are lower, the benefits might be lower than what they would have been otherwise. Again, take a look at what the average yield increase might be and multiply that by the current price and evaluate it for yourself."