REINBECK, Iowa — There is not a lot of highly erodible land to be seen when you stand in the middle of Jack Boyer's farm.
"I have a waterway," Boyer says. "That's about it."
So there isn't a lot of vulnerable land that would be a part of a conservation plan identifiable to the people who started conservation compliance 35 years ago, after the passage of the 1985 farm bill.
But there is plenty of conservation-related work happening here.
Boyer uses no-till methods. He plants test plots, where he experiments with practices ranging from row width to cover crops to nitrogen rates. He talks about the soil nutrient levels, worms in the soil and the soil's ability to retain water.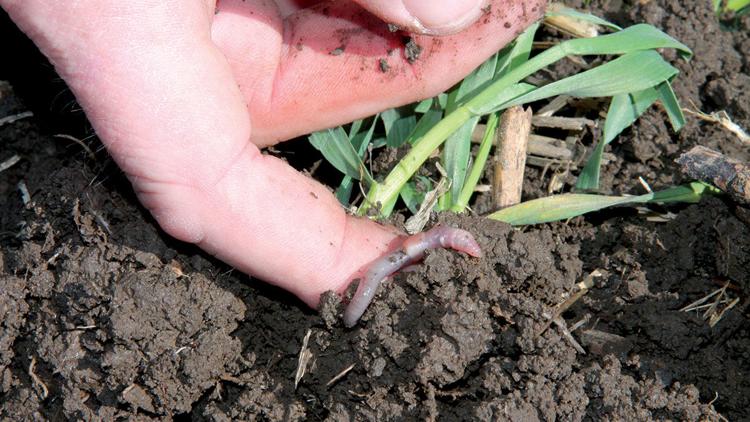 "We have learned a lot about conservation from history and experience," says Rick Robinson, environmental policy advisor with the Iowa Farm Bureau Federation.
For Robinson, that history dates back to World War I, when farmers planted more wheat to feed troops. A drought in the years following the war led to massive erosion on those new wheat acres, forming what became known as the "dust bowl." It led to national conservation efforts by the United States Department of Agriculture. For decades those efforts were focused primarily on soil erosion.
In 1985, Congress passed a farm bill that included what was generally referred to as conservation compliance, requiring all farmers who had "highly erodible land" to create conservation plans detailing how they would deal with erosion.
But in recent years, the concern about water quality has spurred another shift, and suddenly conservation means more than just soil erosion, Robinson says. Farmers like Boyer are looking at conservation in a different way than some of their parents and grandparents did.
Boyer, a retired engineer for John Deere, says conservation is a key component of his farm operation. He started planting cover crops about 10 years ago. One reason was that he grows seed corn, which has a tendency to be hard on the soil, he says.
In the past, he says, his father-in-law would only grow it as part of a corn-bean rotation on one field for seven or eight years before moving to a different field. But by including cover crops, Boyer says that change is not necessary.
"Really, after about three years we start to see improvements in corn yield," he says of the cover crops.
There are also years when the cover crop helps with weed control enough that he can eliminate a spray pass, saving money. But the key is that the cover crops are helping him to build soil organic matter and improve the quality of his soil.
"The results are real," he says.