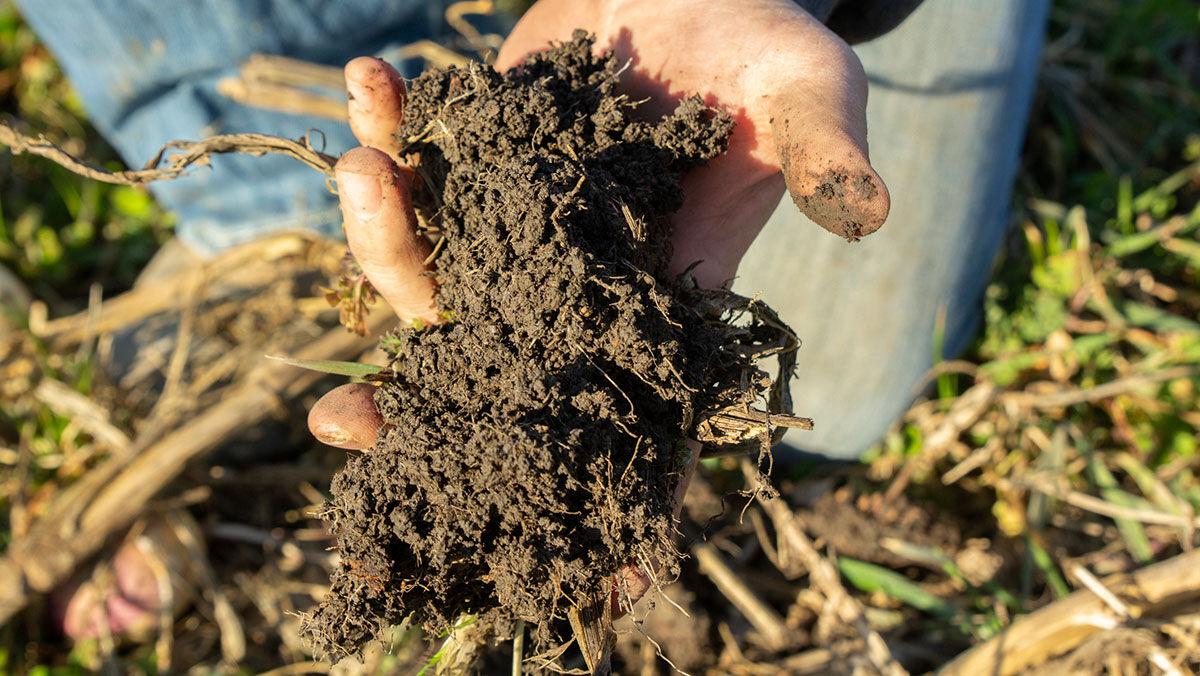 Adding to an already busy operation can be a challenge. So when it comes to cover crops, keeping things simple is key.
Doug Hanson, a forage and cover crop specialist for ProHarvest Seeds, said those looking to start using cover crops should take an easier approach.
"Pick one or two things," Hanson said. "Start out with a field or two, especially if you have no experience with cover crops."
Patience is important. The effects are compounding, he said, so soil health benefits may take a couple of years to be seen. However, when the benefits start, they will keep coming.
One early benefit is weed control. Using an overwintering cover crop, such as rye, will help control weeds in the spring. That is one of the immediate benefits that will help farmers see the process through if they are getting impatient, he said.
"You can get good weed control using a cover crop," Hanson said. "Doing that in front of soybeans is nice because soybeans are pretty resilient. We don't want to take any chances of negatively affecting the seedbed of the next corn field.
"It's hard to put a value on that, but some say it's priceless if they've struggled with controlling some of those resistant weeds."
Hanson also addressed soil stability through cover crops, noting that fields dealing with weak soil structure and erosion may find help through cover. He said farmers who have been using conventional tillage and who are looking to switch to no-till or cover crops may take a few years to see those soil benefits, but it makes a difference in the long run.
"You have to give the cover crops two or three years on the same acre to improve that soil structure," Hanson said. "Then you can get improved drainage, permeability and better moisture holding capacity. It takes time."
Iowa State University cover crop specialist Mark Licht said decisions are being made now among producers planning for the next crop. Sourcing seed and ensuring it will be available when the weather allows for planting this fall is important. Licht said a shortage isn't an issue right now, but he emphasized making sure people secure the seed they will need going into the late-August, early-September window for overseeding into the standing crop.
"Now is the time to get that seed selection made," Licht said. "Very quickly we will get into establishment because we are talking Aug. 20 to Sept. 10, and that's coming up fast."
One challenge can be seen in some of Licht's coverage areas in northern and western Iowa, where drought has been prevalent. He said it can be more difficult to establish the crop in those drier conditions. Conversely, overly wet conditions can lead to planting issues when using seed broadcasters in the field.
"I don't want much to go through a field when it's too wet," Licht said. "Then you are making ruts and that doesn't do anyone any good, especially if you are trying to do cover crops. You are likely going to not want to do as much tillage, so we don't want those tracks in the fields."
If farmers are looking to get their cover crop in before corn and soybean harvest, Licht suggested seeding at a rate of 60 pounds per acre. When drilling the cover crop after harvest, he said the rate could be dropped to around 45 lbs/acre.
"Drill seeding tends to be pretty uniform and reliable because we tend to get some rains around that time," he said. "The downside to drill seeding is, depending on the timeliness of harvest, we may have to push seeding to the end of November or after, you might get no fall growth."
When broadcast seeding, Licht said trying to time the seed application ahead of a rain event is important to get better establishment and enhanced fall growth.