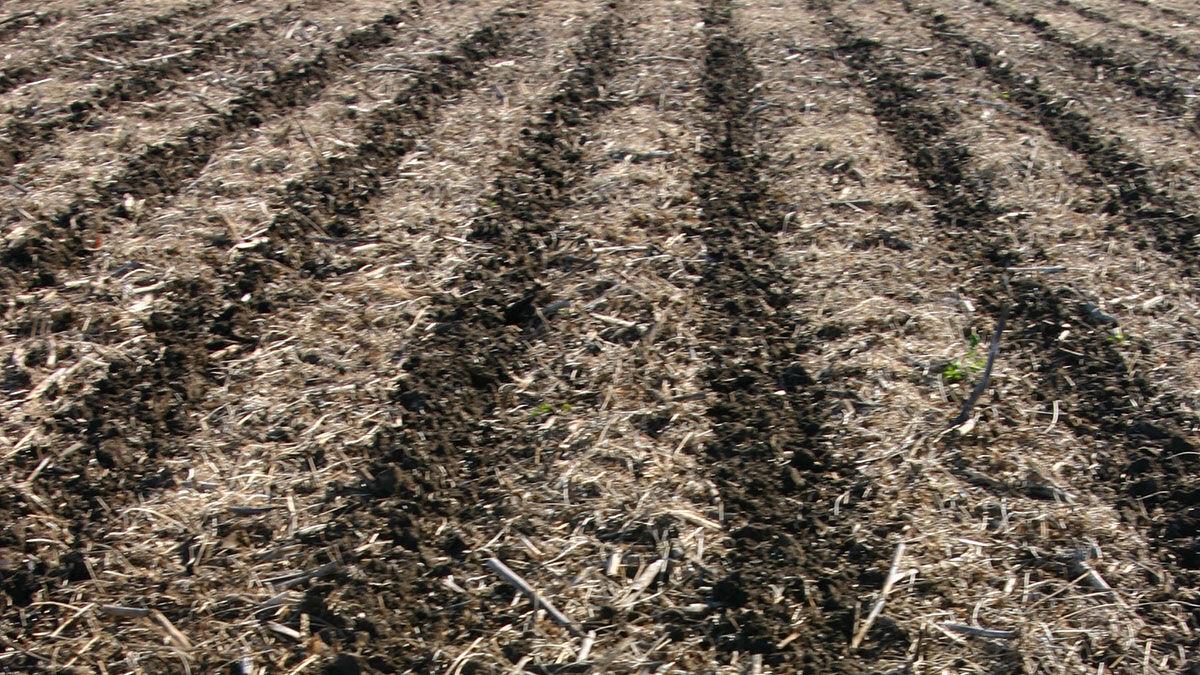 The debate between conventional tillage and no-till has farmers considering environmental benefits and creating an optimal seed bed by burying crop residue.
Strip tillage might provide a middle ground.
"We've seen growing interest in strip till the last couple of years, it seems," said Ryan Bergman, an Agriculture Technology Program coordinator with Iowa State University Extension. "It's a good combination act. You are able to get some of the benefits of a more conventional tillage system, but have some of the environmental benefits of a more reduced-tillage system."
He added that farm logistics sometimes benefit from strip tillage, with other tillage operations not needed and the practice requiring less fuel in some cases. Bergman said some farmers combine nutrient applications with their strip-till system to limit passes needed in the field in a given spring.
A large part of the no-till argument lies in keeping the soil undisturbed — keeping nutrients and soil structure in place. Brent Brueland, vice president of sales and marketing at Environmental Tillage Systems, said adopting strip-till will only disturb a portion of the soil, easing the impact of conventional tillage.
"We say if you are doing 30-inch rows, you are only 33% disturbed," Brueland said. "You are blackening the soil and getting the fertilizer mixed in. With no-till, you are basically limited to top dressing everything."
He said a strip-tilled field will also warm up five to seven days faster on average than a no-till field, potentially allowing planting to start days earlier. But by keeping 66% of the soil undisturbed, he said the residue left over will help manage some weeds as well as maintaining soil moisture.
Brueland said one shift for farmers considering adopting strip-till practices is in the equipment needed. Some of the residue left over from the initial fall till will likely break down over winter, he said, but those tilling in the spring will need row cleaners.
"You don't want that residue mixed into your planting zone," he said. "You'll have poor seed to soil contact, or the potential for it."
Brueland also suggested running a coulter instead of a shank. He said running a shank over the soil can leave a void. If it dries out, the seeds will drop deep into the ground.
The most important aspect of strip tillage is thinking of the pass as if you were running a planter, Brueland said. Precision will be key for the right technique.
"You have to know how many passes you need and where you want to go first," he said. "You need to follow that strip till as if it was your first planter pass. Basically, your planter goes where the tillage goes."
Bergman said timing of strip tillage can be flexible, with a fall-spring system being the most common. A pass in the fall can ease some deep compaction, and doing another pass in the spring can help prep the seedbed. He said the system can be done by going only in the fall or only in the spring, but noted the increased risk of weather interruption.
Brueland suggested planning to do tillage in the fall simply for the extra safety net. If someone plans on spring and weather doesn't cooperate, it will be tough to make extra time.
After a fall like 2020, that saw dry weather in much of the Midwest, a lot of work has been done for the upcoming season.
"Last fall was great for a lot of fieldwork," Bergman said. "Tillage, strip till, anhydrous applications — overall it was pretty good. I still fully expect most rows will get a full pass this spring again to get the seed bed we want to plant into."
Brueland said some of the interest is coming in central Iowa, while farms further south are trending toward no-till.