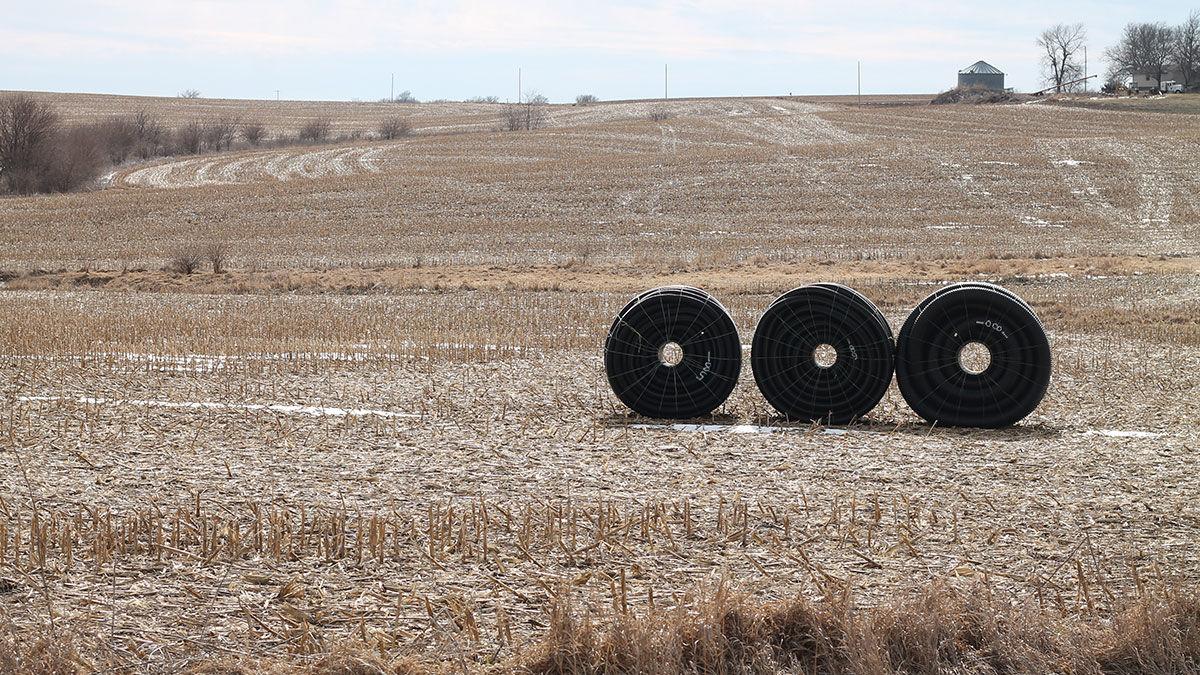 When farmers couldn't get into fields because of the mud this year, Aaron Lyle was just as frustrated as they were. He couldn't install field tile or other conservation structures in that mud, either.
"I had one guy who planted some corn early just so we could do some work in that field in the fall, and then that corn didn't grow for three weeks," says Lyle, a contractor from Keota who serves as chairman of the board of the Iowa Land Improvement Association (LICA).
Lyle and other LICA members struggled with the difficult weather conditions in both 2018 and 2019, trying to get tile, terraces or other conservation structures built between floods and rains and snowfalls. They have also seen some farmers change their minds about building structures because they simply couldn't afford to pay for the work at a time when farm commodity prices are low.
Lyle understands.
"I would rather come back and do the job when the times are good," he says, leaving unsaid the idea that he doesn't want to be the bill on the kitchen table that helps put someone else out of business.
But he says that for farmers who can make the math work, there is clear interest in installing more tile and adding more buffers and other conservation structures.
If there is a difference in the approach, it is that they see the economic value of such structures and also that the emphasis for land improvement is moving from erosion control to water quality and efforts to stem nutrient loss. That may mean more bioreactors and saturated buffer strips.
But tile is still very popular.
There is good reason for that idea, according to Mike Castellano, a professor of agronomy at Iowa State University. Large parts of Iowa and the surrounding states would not be profitable farmland if not for tile drainage. A changing climate that brings wetter springs and falls and more intense rainfall events adds to the need for that tile drainage.
But Castellano helped conduct a study looking at tile drainage that showed many of the tile drainage systems were originally installed as much as 100 years ago. They need to be updated and improved.
Some of those old tile lines may be partially blocked or damaged. Even if they are in working condition, they may need to be expanded or enlarged to allow for the additional flow from either the additional tile that has been added or the additional rain that is now falling compared to when they were built.
While making those updates, farmers may also want to consider edge-of-field practices. Constructions such as CREP wetlands make sense in some situations, Castellano says. While many farmers may balk at taking any cropland out of production, he stresses that taking 1-3% of the land out of production for a wetland may make the rest of the farm more productive and thus more profitable, more than making up for the loss of those acres, which were often unproductive.
Updated and improved tile may also make the use of in-field practices such as no-till or cover crops easier or more profitable.
"Sometimes a well-tiled field needs no tillage," he says.