Farmers looking for an edge in conservation may have a new tool available to them.
TruTerra, launched by Land O' Lakes Sustain in November 2018, is a service to help farmers Midwest see how well their fields are being maintained and where they can improve.
The technology takes soil information, using metrics such as what conservation practices are in place and how likely the soil type is to react to erosion and other factors. This determines a number rating for how well a producer is taking care of the land.
"This is the first in its class tool that you can compare profitability, stewardship, and it shows potential revenue opportunities," said Land O' Lakes Sustain system specialist Matt Kruger. "It's a really good report card to show what's happening on your farm. We are the only platform out there that has anything like that."
The tool was used on 650,000 acres in the first year, Kruger said, with a goal of doubling that in 2019.
The company works with 25 ag retailers to distribute the service. The retailer determines the cost of the service. He said the biggest learning curve is working with retailers on inputting the information correctly.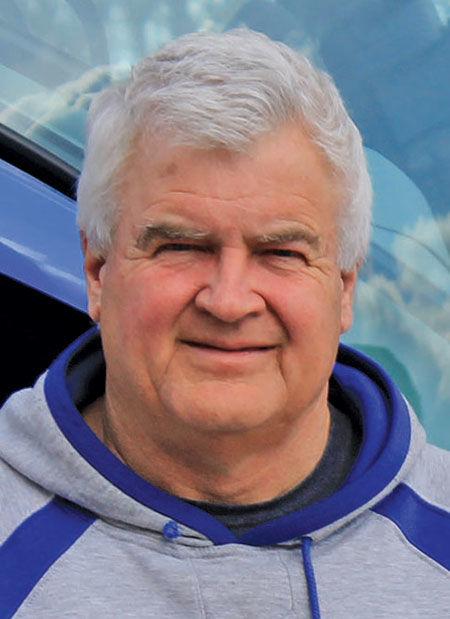 "I think it's a great new tool," Linn County farmer Dan Voss said. "It's good for the public to see. If you are renting ground, you can show your landowner you are protecting the long-term health of their soil."
Voss, who used the tool through his local co-op, said he has multiple fields that ranked on the highest tier, and he credits nutrient management, no-till, pest management and cover crops for helping his score.
He said the tool also showed him where his highest erosion spots are.
"It doesn't take a rocket scientist to see some of the massive erosion we have in years like this," Voss said. "Anything you can do to try to stop it will help. I'm not saying you can stop it all, but anything to mitigate it can help."
For areas that could use improvement, Voss said he is gaining ideas by using TruTerra, which shows farmers potential scores they may receive by utilizing different conservation practices.
"We believe and advocate for (no-till and cover crops), but not every farmer is ready for that," Kruger said. "In some scenarios it could be just improving your crop residue. That will boost your score. We are trying to meet every farmer where they are at today."
Kruger noted that changing your soil sampling from every four years to every three years and utilizing stabilizers can also boost scores.
However, Kruger said he understands the costs involved with changing up an operation, and the tool is designed to show the economics behind every change. He said there could be a loss in switching to cover crops for a couple of years, but the tool will show potential revenue opportunities to help mitigate some of the cost.
"That's one of the values," Kruger said. "It shows directional change. If a farmer is thinking about changing something in his operation, it will go through our simulator, and it will show potential profit and show any loss, plus the stewardship indicators. We are trying to show worst-case scenario and trying to improve that by reducing erosion and greenhouse gases."
With limited retailers involved right now, Kruger said TruTerra isn't yet available for all farmers. They are working on a licensing package to give access to more producers.
"Today we are working through our backbone, but there is future opportunities where we are going to branch out so that everyone can have access to this," Kruger said.