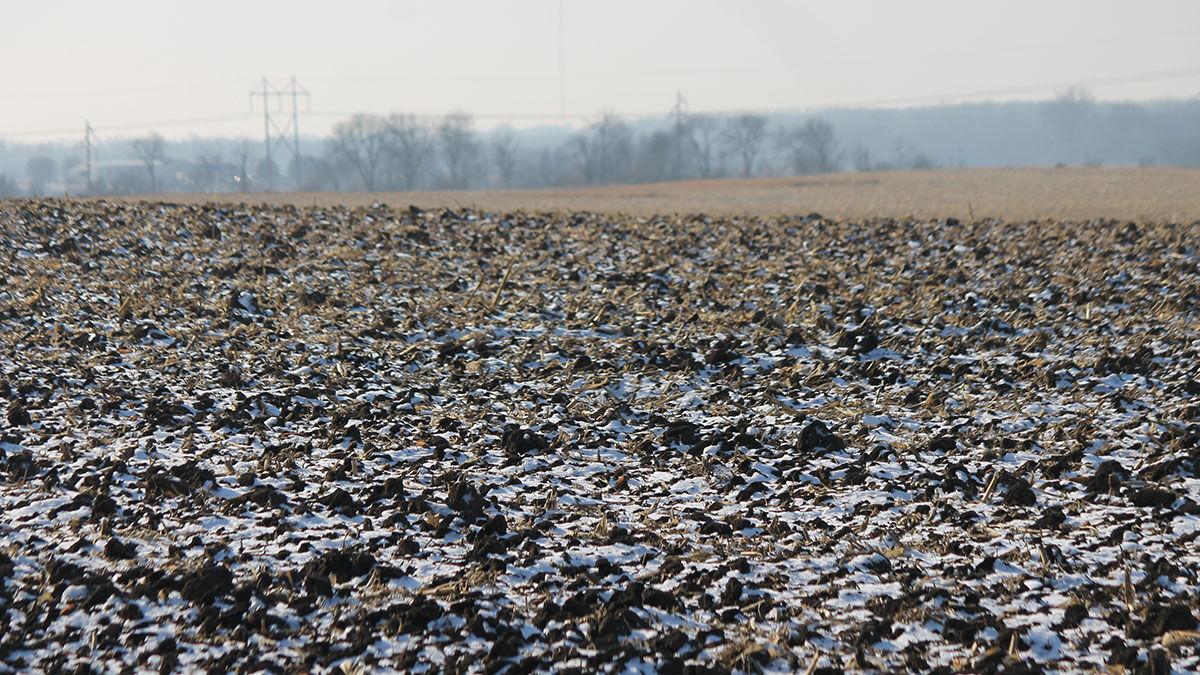 After a tumultuous 2020, grain markets may hit the reset button in 2021.
Heading into the year, the United States-Mexico-Canada Agreement and the Phase One trade deal with China were expected to add stability to the grain outlook, said Chad Hart, Iowa State University Extension ag economist. However, due to the COVID-19 pandemic, some of that demand seemed to disappear as countries shut down and consumer demand shifted.
Hart said the demand didn't evaporate but was simply pushed back.
"It didn't disappear, it just got delayed," Hart said. "That's what is truly in play as we look at the back half of 2020. It continues to have that forward momentum for 2021."
A harvest-time rally was a pleasant surprise to many U.S. farmers, with corn sitting above $4.30 and soybeans trading above $12.30 to end 2020. Hart said while it is encouraging to see prices at these levels, the futures market may indicate room for prices to fall back.
As of Dec. 21, the soybean futures market holds $12 levels through the August contract, before dropping nearly 70 cents to $11.34 in September and below $11 for November and beyond. The corn market isn't hit nearly as hard in the futures contracts, dropping only 20 cents in the late 2021 contracts but maintaining levels around $4.20.
Karl Setzer, a commodity risk analyst from Agrivisor, said what happens in South American crop markets will also be a big factor in 2021 crop prices.
"(South America) is producing more soybeans and more corn and creating trade pacts with foreign countries, mainly China," Setzer said.
"As we are looking right now, it looks like Brazil and Argentina had some problems like we did this year," Hart said. "That's going to help keep a lid on their production increases."
Any deficiencies in the South American crop would be beneficial to strong U.S. demand. Setzer said the recent demand spikes need to remain constant.
"The big question is if this is going to carry over into next year," Setzer said. "That's where some uncertainty is coming from. Market volatility is going to increase even more in 2021. You are going to see countries like China shop around more for their needs."
As the U.S. goes through a presidential transition, Hart said he doesn't expect many immediate changes to the trade moves made by President Trump.
"If you think about the statements that President-Elect Biden has already made, he said the Phase One deal is in place, the tariffs that are there now are in place and his team is going to study where we are at right now," Hart said. "He didn't say anything about changing it, so in the short term, I think he is indicating that there won't be any major adjustments to trade off the bat."
He said deals with Japan and the USMCA are likely to be left alone, and any issues with China likely won't be due to Phase One of the agreement, but whatever Phase Two would look like between the two countries.
Hart added the biggest changes that may come due to the administration shift would be on Biden's focus on climate change and any legislation or mandates that could come from the Department of Energy and the USDA.