Year after year, average yields have been increasing steadily for grain farmers. That constantly growing supply, combined with trade issues, have led to tough markets in 2018.
"That's the struggle," said Jared Lemper, a grain merchandiser for Key Cooperative. "With the acreage we plant, even average yields, you grow your usage. If you have anything that follows trend or is above trend lines, it's very easy to out-produce what your usage is.
"Closing that gap is awful hard to do. It takes production troubles to make a significant change in that carryout number."
Lemper said feed usage across the country hasn't changed much over time, and while exports are in flux, there aren't too many changes on the horizon.
"They are always looking for new uses for grains," Lemper said. "There's always research being done from the Iowa research boards, the Iowa Corn boards, some national organizations are working on helping to improve export quantities. … What's in the pipeline, what's being developed, what's going commercial, when will that impact the use — that's hard to gauge."
The possible addition of E15 to the market year-round could be a boon to usage in the U.S., but overall, Lemper said things should stay pretty stable.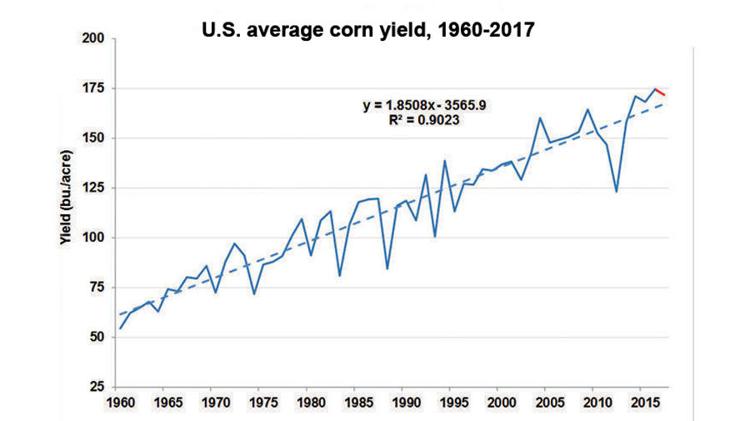 With usage not expected to increase, some advisers are suggesting that farmers play for the future with their grain.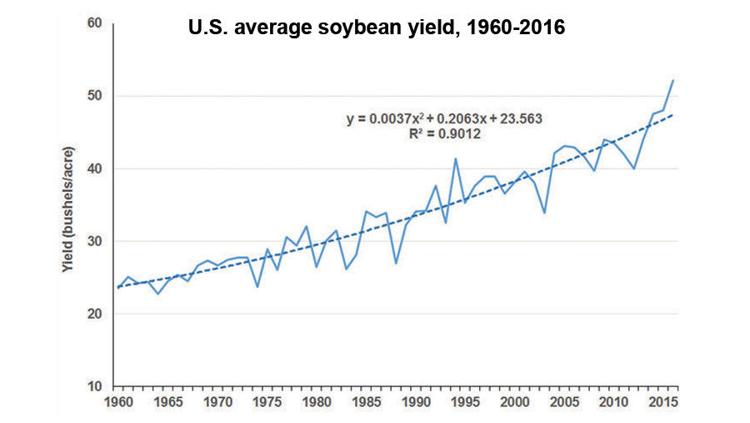 Lemper suggested taking a look at crop rotation and figuring out what the best return on investment may be over the next year or two. Though when it comes to purchasing the seeds, farmers shouldn't sacrifice on quality.
"It goes back to the same thing every single year: Pick the best bean variety for your farm," said Bill Backhous, seed agronomist for BASF. "If you have one bad crop based on poor decisions from a cheaper priced seed, it can have lingering results for years to come."
Planning ahead could be key.
"The plan for the future would be doing more marketing," said Lucretia Mangrich, ag relationship manager at Bank Iowa. "It's a little too late for the 2018 crop, but it's not too late for the 2019 crop.
"You never know if you are going to have a good year or a bad year, but if you go off your average for the past 5 years or even further … try to market most of that so you can lock in good prices."
She added in extreme cases, farmers are forced to sell off a little land.
"We are working with people to sell off some ground to get out from a payment," Mangrich said. "They are getting too far behind. If they can sell a 40 or an 80 to save the operation, that's what a lot of people are doing."
However, as tough as the markets have been, Lemper said the U.S. hasn't reached a point where farmers need to plant less.
"It's not like the old days when there was government set-aside acres, and I don't know if that's where we go back to or not, if things are bad enough," he said. "Prices now are double what they were when those things were around. There isn't a farmer I know of that is going to voluntarily leave acres unplanted."