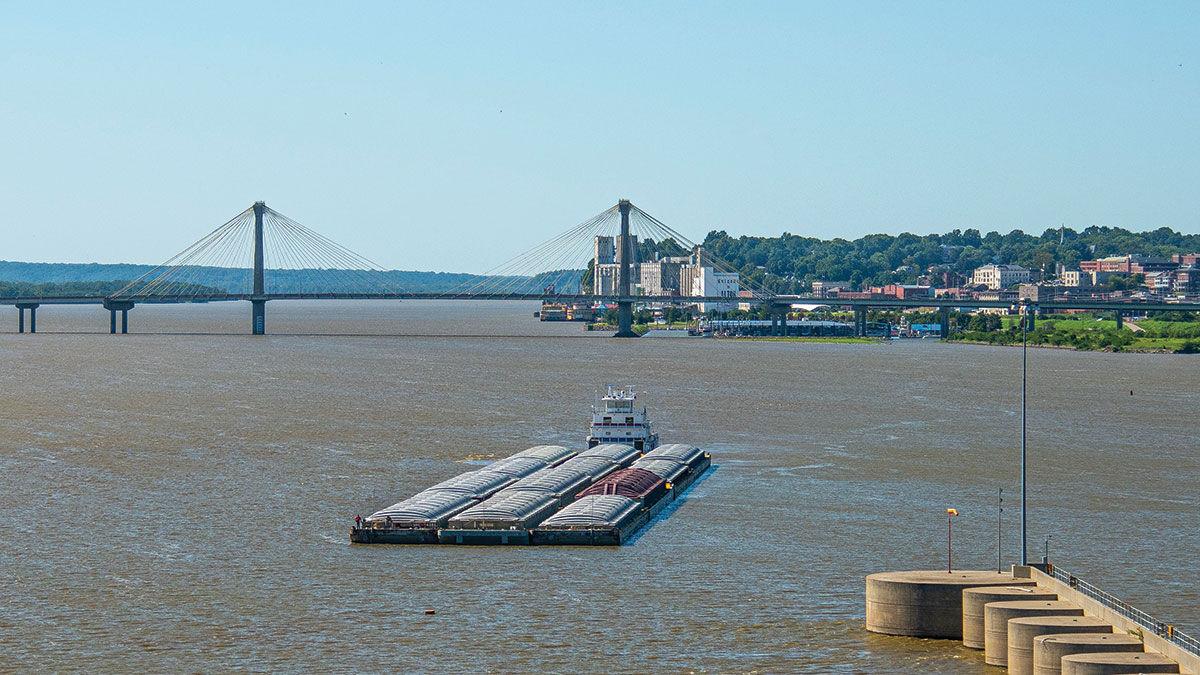 Nearly one of every four rows of soybeans planted in Iowa is destined to end up exported to China.
That figure comes from Wendong Zhang, a global economics analyst from Iowa State University, and illustrates just how crucial the relationship between U.S. agriculture and other countries is.
In fact, Zhang said, China has altered its own agricultural landscape due to American production.
"Their limited land acres are mainly reserved for wheat and rice — their staple food crops," Zhang said. "They have gradually moved away from soybeans and other feed grains to buy from the international market."
That practice of having more specialized agriculture and relying on the world market has driven changes in American agriculture as well.
"Production decisions respond to market signals," Zhang said. "When you have elevated demand, you have the signal to push for more crops. Elevated demand for soybeans elevates the production intentions in the U.S."
Government involvement in China and other countries also affects the production capacity of other countries, including in Europe. Zhang said that can be seen in the way the countries approach sustainability practices.
"There's less disagreement on climate change among leaders and the general public in China, so their carbon policies have rolled out quicker," Zhang said.
Those regulations have led to examining seed choices and taking a deeper look at fertilizer inputs.
Scott Hutchins, former USDA Deputy Under Secretary for Research, Education and Economics, noted that the major differences between Europe and U.S. in sustainability approaches come from inputs. In a January op-ed, Hutchins said Europe favors a "less is more" approach, he said, while the U.S. is focused on outcomes provided by technology as the solution.
"Many in the EU have focused on inputs," he wrote. "They believe that natural systems are sufficient to achieve production, preserve nature and sustain the environment."
Hutchins said the way the governments focus on sustainability is drastically different in the U.S. and Europe.
"Technology and agronomic innovation is at the core of the U.S. policy," he said. "The European Commission has stated goals to reduce the use of most existing technologies by as much as 50% and promotes natural methods like organic farming."
Focusing on inputs, Zhang said the U.S. would be considered "ahead" of China in terms of agriculture technology and inputs, but with the lower quantities used, it makes it more difficult to rate.
"There are concerns about product quality and the crop protection industry (in China)," he said. "In terms of seed and crop protection, the U.S. is ahead, but China is making enormous investments in genome editing, so their technology is at least comparable to the U.S., but national policies restrict what can be grown."
One of the primary practices by the Chinese government has been land retirement programs. China is dealing with issues on sloped land, nutrient runoff and hypoxia and groundwater extraction, Zhang said.
"They have been battling similar environmental problems that we have, but they are probably worse in China as well," Zhang said. "Many, many pastures in China are becoming deserts. It's not just a working land issue."
Another major difference Zhang has found, particularly in China, is land ownership. Farmers don't technically own the land, but there is legislation written that allows Chinese farmers to essentially rent the land and treat it as their own.
"Even though it's not privately owned, they are saying you can pretend you own the land," Zhang said. "You can rent out the operating rights to another farmer or company. A third of land in China is rented out, and in the U.S. it's close to 40%. The Chinese way of farming is getting more and more like the U.S."