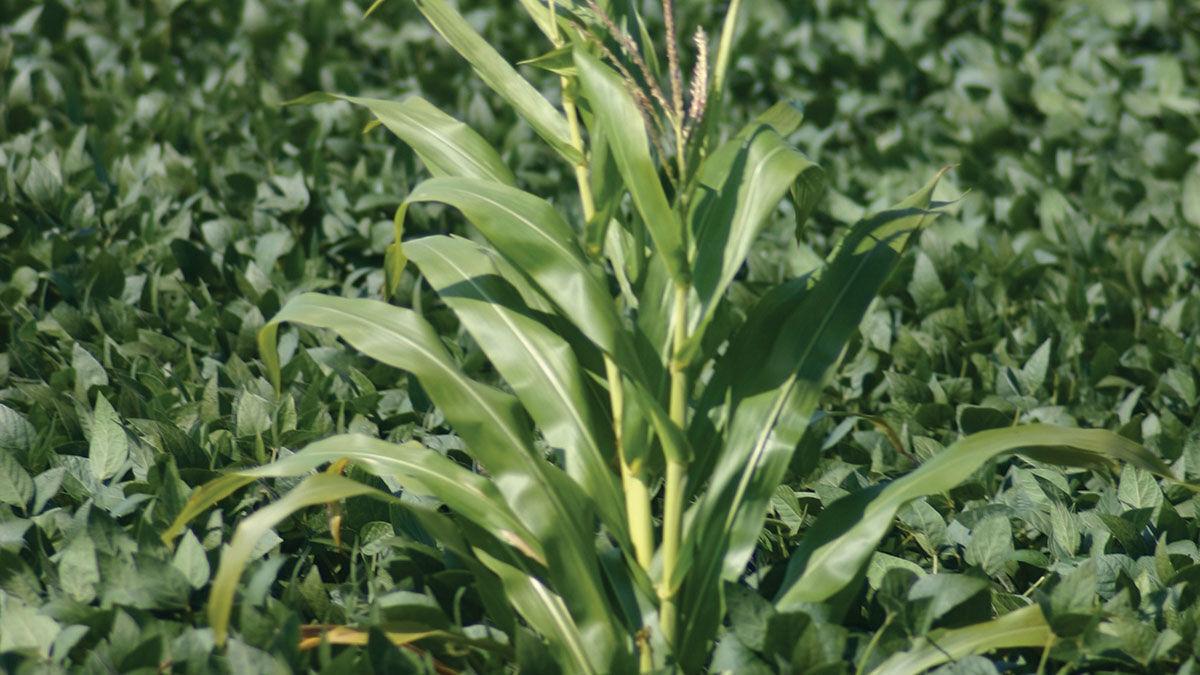 Waterhemp and Palmer amaranth continue to pester Iowa fields.
The two weeds are among the most common found in the state, which should come as no surprise, according to Iowa State University Extension weed specialist Bob Hartzler. However, other issues are out there, and every field might bring something different. That makes scouting even more important.
"With the combination of herbicides that we are forced to use to get broad spectrum control, sometimes you get antagonism," Hartzler said. "One herbicide interferes with the activity of the other so you don't get as good of control as you'd expect."
He said some herbicides, such as 2,4D, can reduce the effectiveness of glyphosate on grasses, such as foxtail and wooly cut grass. Velvetleaf escapes, also known as buttonweed, have also made their way into Iowa fields, Hartzler said.
He said if time wasn't a concern, making separate applications of the herbicides would be ideal, but he understands there is often a crunch surrounding planting and the early crop growing stages.
"We are already pressed to get all the fields covered in a timely fashion," he said. "For most people, spraying a field twice in a three- or four-day period so they can apply the herbicides separately are not going to fit into their program."
While other plants are slowly emerging in Iowa, waterhemp continues to be the largest overall pest, said Randy Kool, a Syngenta agronomy service representative. Giant ragweed and marestail are also prominent in the state.
After last year's derecho, volunteer corn will also be an issue for some farmers who saw many acres of crops knocked down. Rotating a field to soybeans can provide some of the best options for management, as many soybean herbicides will likely damage that corn as it attempts to emerge, Kool said.
For those planting soybeans into damaged corn fields, it may take a little extra patience.
"It's probably going to take multiple applications." Kool said. "If growers aren't going into a narrow row, they could cultivate and other than that, depending on the volumen, hand weeding might be an option. It might be a challenge."
Kool stressed the importance of getting volunteer corn out of the fields early if possible. He said with current price levels, farmers don't want to forget any of their potential yield drags.
"It's going to be important to spray that timely," Kool said. "Plant height is going to have a big bearing on it. Four to 12 inch corn, we are looking at 92% control and at 12 inches or above, you are looking at 86% control."
Adding to Iowa's weed management strategy in 2021, dicamba is another tool farmers can use in their fields, but there are new rules out for farmers to keep in mind:
A volatility reducing agent or pH buffering agent is required in any dicamba mixes.
The end date for dicamba use is June 30.
Spraying requires a downwind buffer of 240 feet in sensitive areas.
A downwind buffer of 310 feet is required for spraying in counties with endangered species.
Finally, as 2021's growing season approaches, Kool said the ongoing drought conditions in western Iowa could have multiple effects. The obvious effect is stress on the crops, but if timing works out, weeds could struggle early on and not create as much of an issue for farmers.