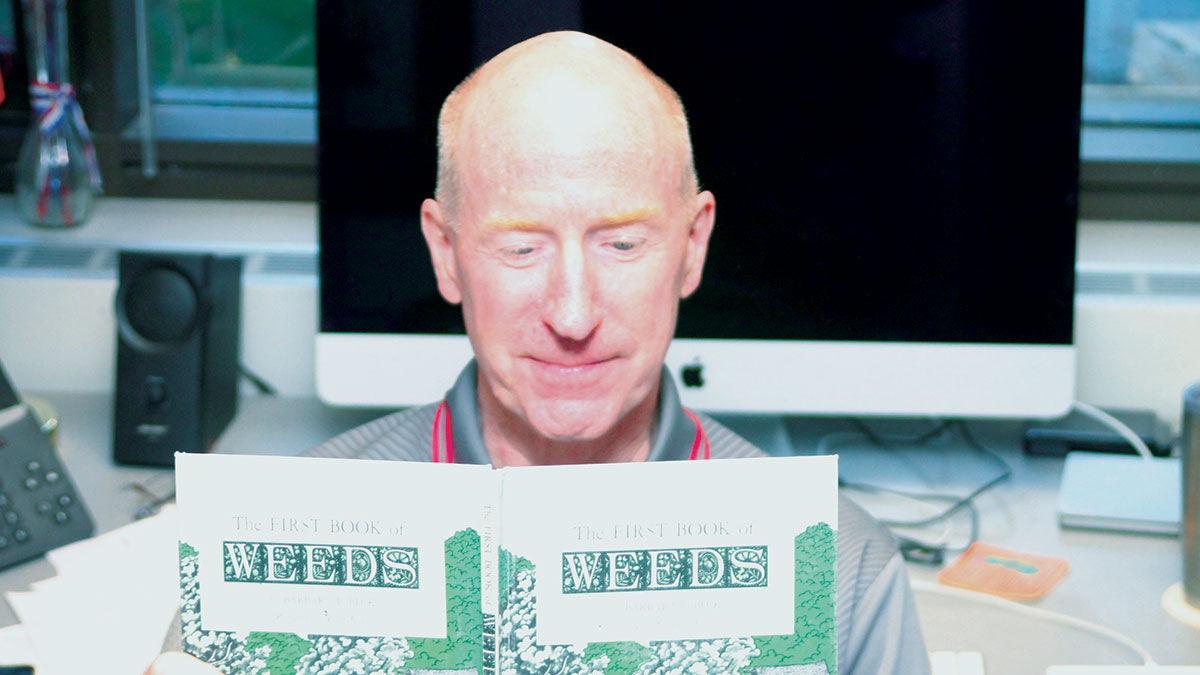 Bob Hartzler didn't set out to be a weed guru.
"I actually started out in forestry … but the first thing they told you then was that there were no jobs in forestry," Hartzler says with a smile. "I had no clue."
Hartzler, from Fort Wayne, Indiana, eventually changed his major at Purdue University to plant protection and after a few different job experiences ended up at Iowa State University working as an Extension weed specialist. He's been doing it for 38 years now. In another year, the plan is to retire.
Until then, he will continue to talk to farmers as much as possible through the COVID era, having an ongoing discussion about weeds and weed control tactics.
The road from forestry major to rookie weed scientist to expert has not been a straight one.
Hartzler says his only real exposure to farming when he was young was through relatives who operated a large, historic southern Indiana farm. He was a town kid.
After all of a week or two of college he started to think forestry wasn't the right major. Plant protection was attractive because there were only about a dozen students in that major. Upon graduation he got a job in private industry with a lawn and tree care company in Atlanta.
But that company wanted to be the McDonald's of lawn care and Hartzler wasn't impressed with the approach. The scientist in him kept insisting that natural systems don't lend themselves to one-size-fits-all approaches.
He left to get a master's degree in plant physiology from Virginia Tech but was starting to think that research wasn't his favorite part of the job. He was set to interview for a position at North Dakota State when he decided on another change of direction.
"I called them the day before the interview and canceled," Hartzler says. "The next day I saw an advertisement for an Extension associate position at Iowa State.
The rest, as they say, is history. Hartzler came to Iowa State University in 1982. He earned a Ph.D. in crop physiology and worked with farmers on weed issues. Eventually he added teaching to the program as well.
Along the way he met his wife and raised two daughters.
"It wasn't until I came here (to Iowa) that I realized the farm I knew in Indiana was not what a majority of farms looked like," he says.
But he learned. He studied. He talked to farmers. And he evolved with the job.
In 1982, he says, almost all weed scientists were fascinated by chemical weed control. New chemicals and products were being introduced almost every day. Private industry didn't operate the same way it does today with its own agronomists and experts. Farmers depended on Extension experts.
"It was fun and exciting," he says.
But over time the business changed. The onslaught of new products slowed. Weed control seemed to become almost mundane.
"I moved my ship," Hartzler says.
He concentrated on education and promoting the idea of understanding how weeds work instead of just telling farmers what product to use and how to use it. He began to talk more about systems and rotations and the fact that all chemical weed control products have limited lifespans.
"I was always kind of the tree hugger of Extension weed scientists," he says with a laugh.
Today, though, he says others are starting to come to his way of thinking. Chemical weed treatments are useful and there are good products, Hartzler says, but farmers need to be looking at other weed control options. That may include chemical treatments or rotation changes or some other type of control.
"We're looking at new generation tactics," he says.
And all of that makes this a very interesting time to be a weed guru.