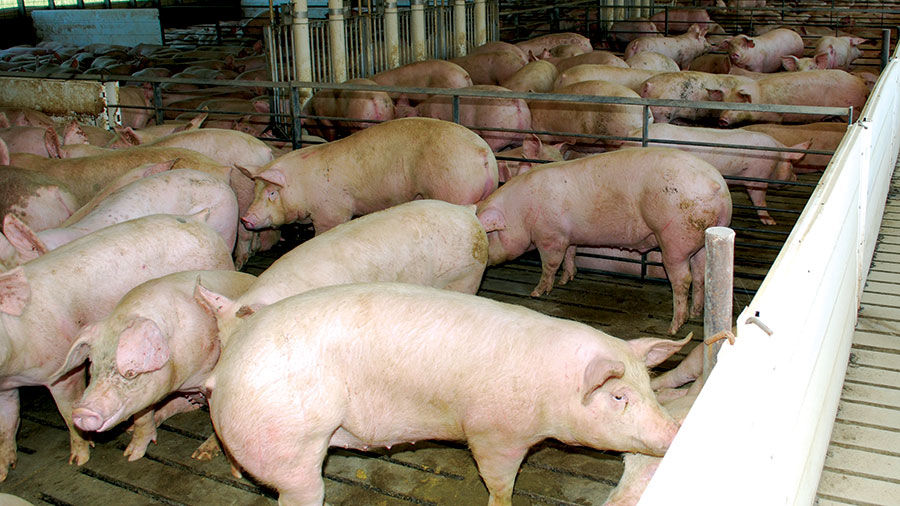 Trade concerns and large hog supplies have proven to be the perfect formula for lower hog prices, but slaughter weights are not expected to drop much.
Steve Meyer, economist with Kerns & Associates in Ames, says weights came down considerably during the sweltering month of May.
"They were down a pound or so, but since then they've been right on top of the weights a year ago," he says.
Meyer says weights may move up some over the next few weeks as Smithfield Foods updates some of its facilities. He says the three-day shutdown means 200,000 pigs need to find another market.
"Packer margins are terrible right now, and that's going to push weights up," Meyer says. "Producers need to stay on top of marketings, especially with prices getting worse every day."
Despite the large numbers, Meyer does not foresee any concerns with packing capacity with the two newer plants that came online in 2017.
He says hog slaughter overall has been up 4.2 percent from a year ago, with pork production up about 4.7 percent.
Meyer expects lean hog prices to drop into the $50s this winter.
"We expect prices to be around $50 in November and December, with negotiated prices in the $40s," he says. "We expect costs to be in the $65 range. There are plenty of hogs."
Despite the low prices, very few producers have lost money in 2018.
"Most were in a very good position financially," he says, adding producers are likely to suffer bigger losses in 2019.
Meyer says he has heard of a small number of expansion projects being delayed as the industry sorts through the large number of pigs.
"The rate of growth is definitely going to slow," he says.
The timing is also right for some risk management, says Lee Schulz, Iowa State University Extension livestock marketing economist.
Schulz says feed costs are likely to go lower as a bumper crop appears more and more likely. He says demand depends a great deal on the trade situation.
"The (USDA) Hogs and Pigs report says larger supplies are coming, with prices between $52 and $56 most likely," he says. "It's plausible those prices could go lower if the trade situation worsens."
Schulz said the industry is still in some form of growth mode, although it is likely slowing down. The USDA says farrowing intentions are up considerably.
He says feed costs are running close to 2017 levels at the moment.
"Those should go down as we know more about this crop," Schulz says. "That will help out some."