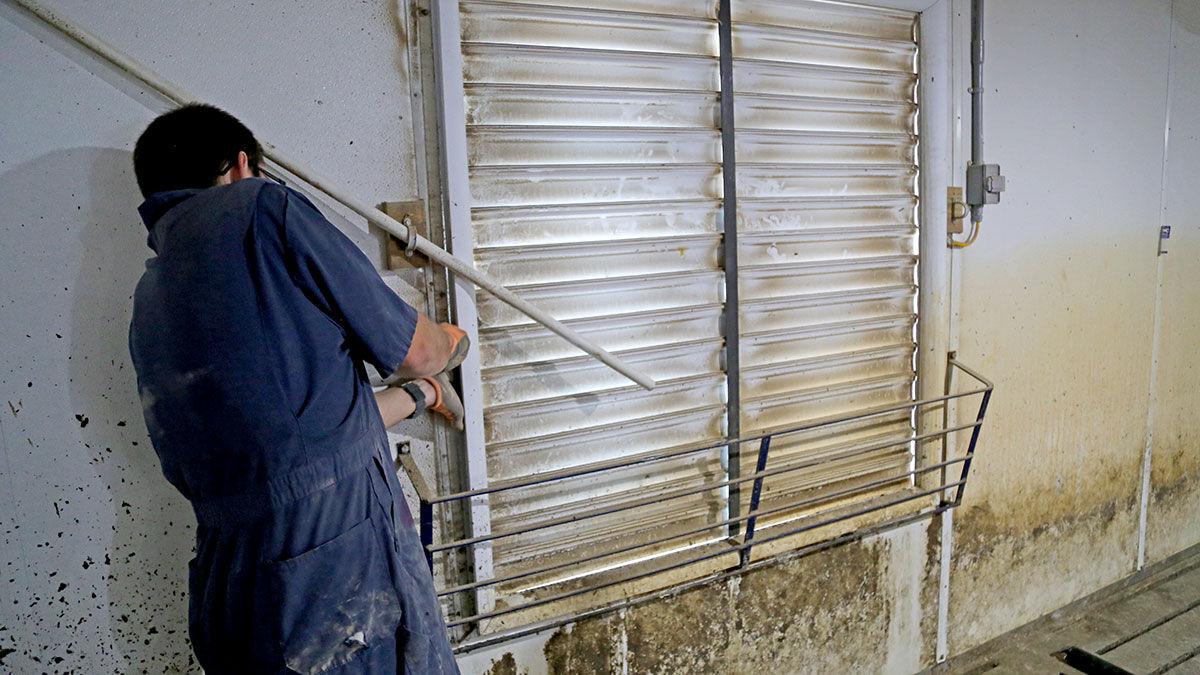 The combines are ready to roll, but before hog producers climb into their machines, they should make time to check the condition of hog buildings.
The major concern before cold weather arrives is ventilation, says Eileen Fabian, Extension ag engineer with Penn State University.
"I call it air quality ventilation," she says. "When you hear the term minimal ventilation, that implies you are working toward meeting just the bare minimum requirements. Ventilation is all about air quality for humans and animals. You want the ventilation inside the building better than it would be outside."
The key to creating air quality ventilation, she says, is to make sure there is a clear path for air flow.
"You want to make sure you are bringing fresh air in and sending bad air out through your system," Fabian says. "Air often comes in through the attic and down through inlets, so you need to make sure that path is clear."
Producers should walk through the buildings, checking all inlets and vents to ensure they are working properly. Fans should also be checked, she says.
The building should also be checked for leaks, especially when dealing with curtains.
"These buildings are designed to be tight, so fill or fix any leaks you find with the building," Fabian says.
Wires and anything relying on electricity should be repaired if necessary, says Brett Ramirez, Iowa State University Extension ag engineer. He says equipment inside the buildings needs to be cleaned and tested to make sure it's working properly.
"Make sure those emergency drops work, clean the soffets, things like that," he says.
Fans also need to be checked to make sure they are working. Wiring should also be inspected, Ramirez says.
"Basically, you want to take a good look at everything and make sure it's working," he says, adding anything that is needed in the event of an emergency should get some extra attention.
Backup generators should also be checked. Ramirez says some generators only supply power for a few hours, rather than eight hours or so.
"Make sure you know how long they are designed to run," he says. "Newer generators may not be capable of supplying power for more than four hours."
Backup thermostats should also be checked to make sure they are set properly.
Snow removal plans should also be in place, Ramirez says. Everyone involved in the operation should understand what to do in the event of an emergency.
If emptying pits this fall, Fabian says it's best if this process is done without animals or humans in the buildings.
"You want to make sure you are ventilating buildings properly," she says. "You want to do this before you tighten everything up for the winter."