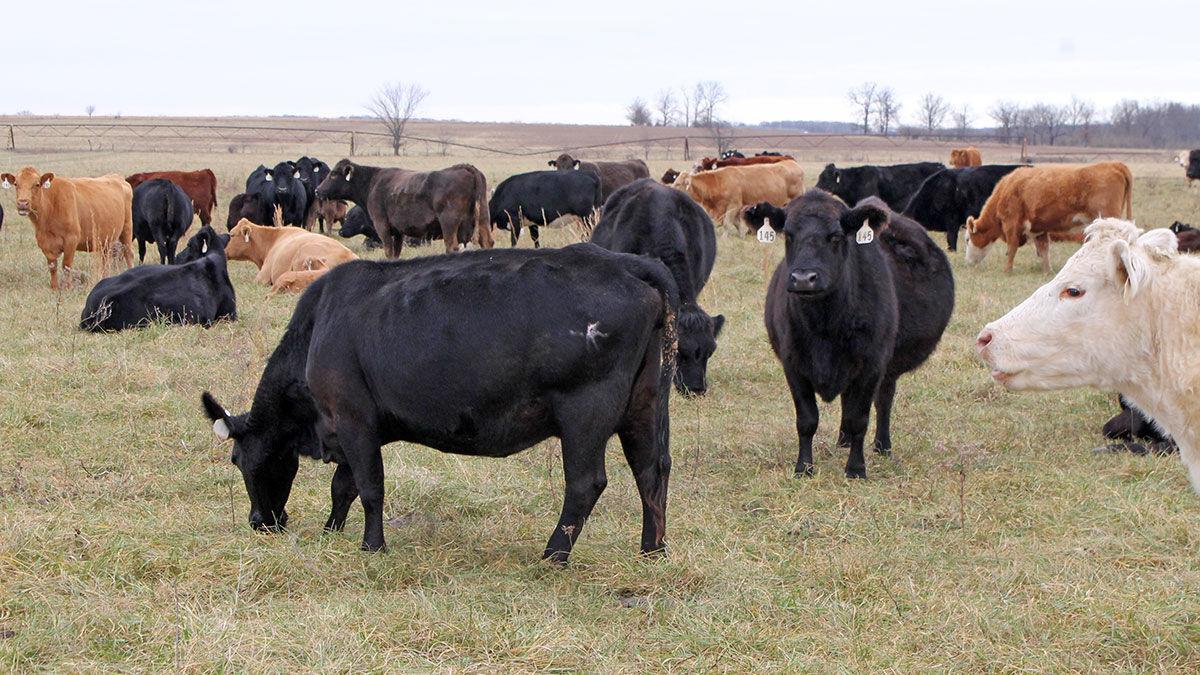 Animal agriculture has changed dramatically over the past 25 years, and those changes mean educating not only producers, but non-farm consumers.
IFT Publications asked those in the non-farm community if they have questions about modern agriculture and got several that pertain to livestock practices. We reached out to experts to provide answers.
Holly asked, "Would farmers find technology useful when it comes to keeping animal records?"
"Technology is already being used in keeping animal records," says Kelvin Leibold, Iowa State University Extension farm management specialist. "Certainly in the financial record keeping area it is common place. We use it in the production process to track animals for efficiency. In the dairy industry we have robots that monitor the cows' milk production and feed intake. We use records to track genetics.
"In the pork industry we can track individual feed consumption of sows housed in group housing pens to track consumption. Just as pets are often 'microchipped,' so are we starting to 'chip' commercial livestock to track things related to health such as any medical treatments, breeding dates, changes in weight, trace back for genetic issues or even tracking them down if they get lost. So we are using technology today and will certainly use it even more in the future."
The Midwest is known for corn-fed beef, but there is also a good market for grass-fed beef. Branden asked, "How does grass-fed only vs. feedlot compare for cost of business?"
"In terms of time and weight, on average, most feedlot fed steers will gain 3.5 pounds a day, consuming 26 pounds of dry feed daily," says Garland Dahlke, Iowa State animal scientist. "With yardage and the current high feed cost, feedlot gains this past year cost about $1 per pound gain.
"Grass-fed steers may gain 2 pounds a day on young, high-quality forage that is plentiful, but from experience it is difficult to maintain this, so gains based on empty body weight generally run closer to 1.5-1.8 pounds per day or about half of what the steer would do in a feedlot even if the grass is well managed."
Dahlke says most Midwest operations rely heavily on hay to put weight on cattle
"Hay quality is never as good as pasture quality so our gains will decline. Finding or making high-quality hay which we could value at $220/ton may allow 1 to 1.25 pounds of daily gain and require about 15 pounds of dry hay to do this. Corn, which may also be about $220/ton, would be allowing 3.5 pounds of gain and uses 6 pounds for each pound of gain to do this.
"The feed cost is about double for the grass fed when considering winter in the equation. The time commitment is at least two times as long, and in reality is probably going to be longer due to winter slumps. Many grass-fed cattle are marketed considerably smaller (1,100 lbs.) than conventionally fed steers (1,550 lbs.) in order to avoid an additional winter of feeding."
Bill asked how cattle producers decide which animals to keep for breeding.
"Genetics have a lot to do with it," says Allison Brown, a cattle producer from southern Iowa. "If said animal comes from a good-producing cow, her offspring is likely to perform the same way. I would always try to buy registered bulls so I know the EPDs (expected progeny differences). Some of the numbers on the bull's registration papers are birth weight, weaning weight, yearling weight, stayability. Those numbers are very important because they play a big role in how the offspring will perform."
Taylor asked why vaccines are important in the livestock industry.
"Vaccinations are a key tool that we use in veterinary medicine to help prevent or mitigate the impact of livestock diseases," says Chris Rademacher, Iowa State Extension swine veterinarian. "Particularly in swine medicine, many of the diseases that we are faced with today are viruses, such as porcine reproductive and respiratory syndrome (PRRS), Influenza A and porcine epidemic diarrhea (PED). Since antibiotics only target bacteria, vaccines are our primary weapon for these viral diseases."
Tracy wondered how long it takes for pigs to reach market weight.
"It takes six months to get pigs to 285 lbs.," says Dean Frazer, a pork producer in central Iowa. "Pigs are fed a mix of corn, soybean meal, dried distillers grains and a vitamin pack to balance their diet. Seven different diets are fed from 13 lbs. to 285 lbs."
Weaning is always a challenging time, and Jenny asked, "Are the cows sad when you take their babies away at weaning?"
Julie Walker, Extension beef specialist with South Dakota State University, says it is an emotional process.
"Based off the research completed by animal behaviorists, we can state that cows go through a period of stress during the weaning process. These stress factors can be observed by cows vocalizing (bawling), pacing, and trying to reach the calf. However, we cannot determine the specific emotion(s) that we are observing," she said.