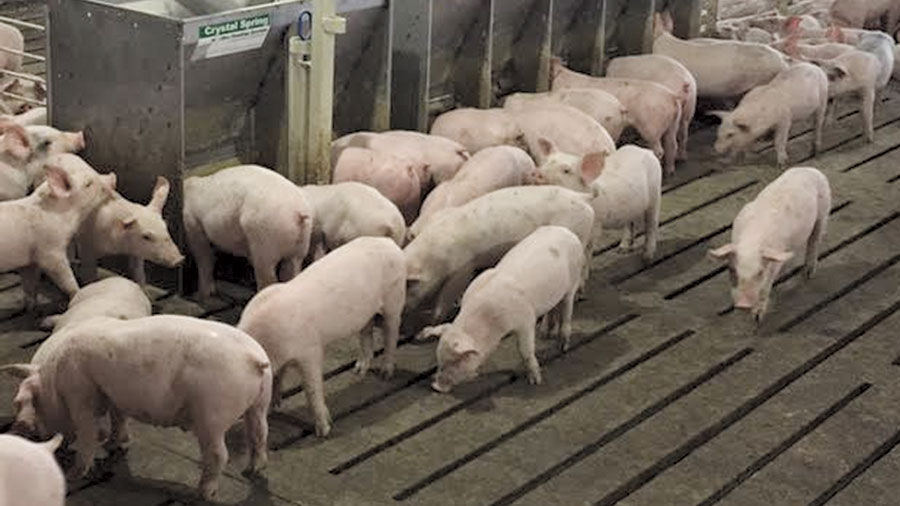 It appears to be full steam ahead for continued growth in the hog industry, while the train may be pulling into the station when it comes to cattle.
Chris Hurt, Extension livestock marketing economist at Purdue University, said the data suggests a profitable 2017 should spur continued expansion for hog producers in 2018.
Numbers are expected to be up across the board over the next 12 months.
"We've been expanding back to 2014, when we were coming out of the PED issue," Hurt said. "Feed costs dropped, and we've seen a very controlled expansion that has brought record prices."
Both domestic and export demand has helped boost prices.
"We've had stronger demand than anticipated," Hurt said, adding continued strength in the export market should help absorb a growing supply of pork.
Cow/calf producers continue to expand but at a slower rate, said Derrell Peel, Extension livestock marketing economist with Oklahoma State University. He expects 2017 numbers to show a 1.5 to 2 percent hike from the previous year.
Heifers on feed and heifer slaughter numbers are both up sharply, and while some of that can be attributed to large calf supplies, Peel said it also indicates the industry may be at the end of the price cycle.
He added beef cow slaughter was up substantially in 2017 as well.
Peel said while much of the cattle industry was profitable in 2017, he believes prices in 2018 could drop between 3 and 5 percent. Prices should remain strong over the first half of the year, with more pressure on the markets over the second half of 2018.
He said the industry is closely monitoring drought conditions in some sections of the country.
"If it stays this dry until March, we're going to have a problem," Peel said.
Hurt expects continued strength in meat demand.
"The U.S. economy looks sharp for 2018, and we have low unemployment, a strong stock market and demand for housing," he said. "The farm economy will be supported by that.
"Most of the world is back to a positive growth mode, and that helps agriculture, particularly animal production."
Hurt forecasts an average cash price of $53 per hundredweight in 2018. And with production costs around $50/cwt., producers should see more black ink this year.
He suggests producers take advantage of low feed costs.
"It's hard to imagine how much cheaper corn will get," Hurt said. "I'd take a look at it because we are at contract lows right now."
But trade concerns will test the industry's nerves.
"We are renegotiating NAFTA, and without TPP (Trans-Pacific Partnership), we are negotiating bilateral agreements with our partners," Hurt said. "Maybe that will work out, but it does make me a little nervous about trade."