The hog industry has spent years developing carcass disposal plans in the event of a foreign animal disease outbreak.
Now, in the midst of the COVID-19 pandemic, those plans may be used to dispose of healthy pigs with no place to go.
As of April 30, nearly 40% of the nation's packing capacity has been lost due to closures or partial closures of plants, all caused by the virus spreading through plant employees.
"It's just something you never think about," says Shawn Shouse, Iowa State University Extension ag engineer based in Lewis, Iowa. "You have market-ready pigs that may have to be euthanized."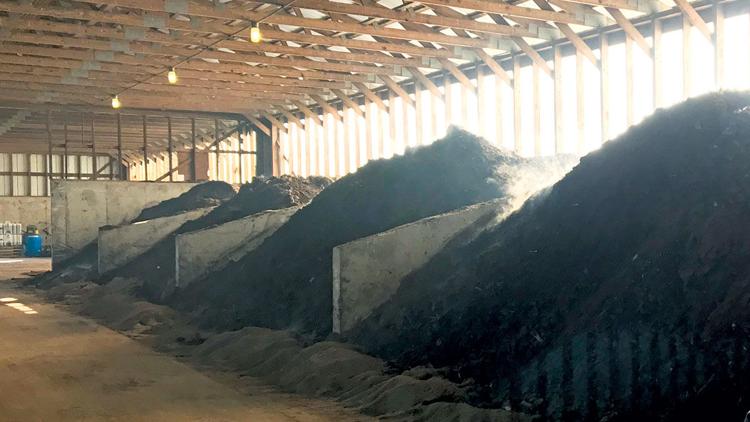 There are a variety of methods to dispose of carcasses, he says. Perhaps the most widely used method is composting animals by using large amounts of a carbon source such as wood chips.
"It will work with large numbers of animals, but you will need a lot of carbon material," Shouse says. "You would need to have a large windrow out in the open, but a lot of folks have used it very successfully. Still, disposing of 2,400 animals from a finisher is a daunting task."
The compost can be spread on crop ground, Shouse adds, allowing it to have some value.
Other methods include above- and below-ground burial, incineration or rendering.
Shouse says with above-ground burial, less carbon material is needed since it is placed under the animal instead of covering the carcass completely.
With below-ground burial, he says there are more environmental considerations.
"It's really the least appealing method since you have a greater chance of nitrogen moving away from the pit and into the soil," he says. "And you get very little value from the carcass, too."
Incineration is a popular choice for farrowing or nursery operations, Shouse says. However, using incineration for large animals is much more challenging.
He says rendering capacity in the Midwest has decreased in recent years, and mass depopulation of herds will further strain the industry.
Mark Hutchinson, an Extension educator with the University of Maine, says moisture is the biggest concern with most disposal choices.
"You want larger particles so the air can move through easily," he says.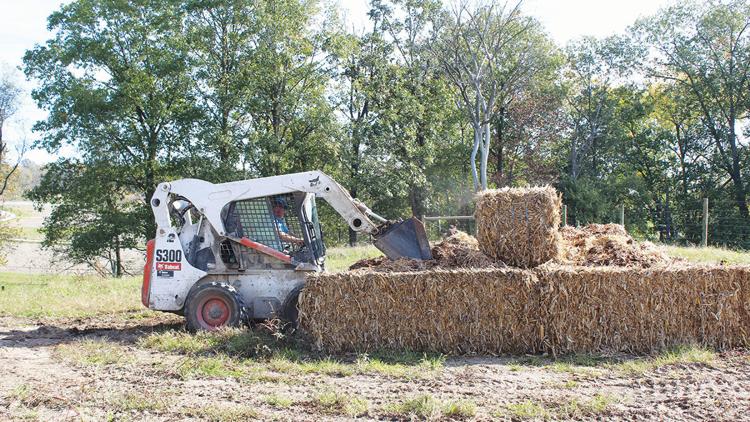 Composting piles should be shaped like a trapezoid, Hutchinson says, with fairly steep sides. He says the top of the pile may collapse over time, so it should be closely monitored.
More information may be found online at bit.ly/2YEvEZP.
Leachate is more of a concern in sandy, loose soil, says Gary Flory, agricultural and storm water program manager for the Valley regional office of the Virginia Department of Environmental Quality.
He says clay-based soils present less of a risk for groundwater contamination.
While it is less common, mature cattle may also be buried. Flory says only large bones will be left after the process is done. In some cases, he says farmers can go to the field and till up the mounds the following year.
Hutchinson says composting is a much faster process than burial.
"You are going to end up with a product with value that you can use on your fields," he says.