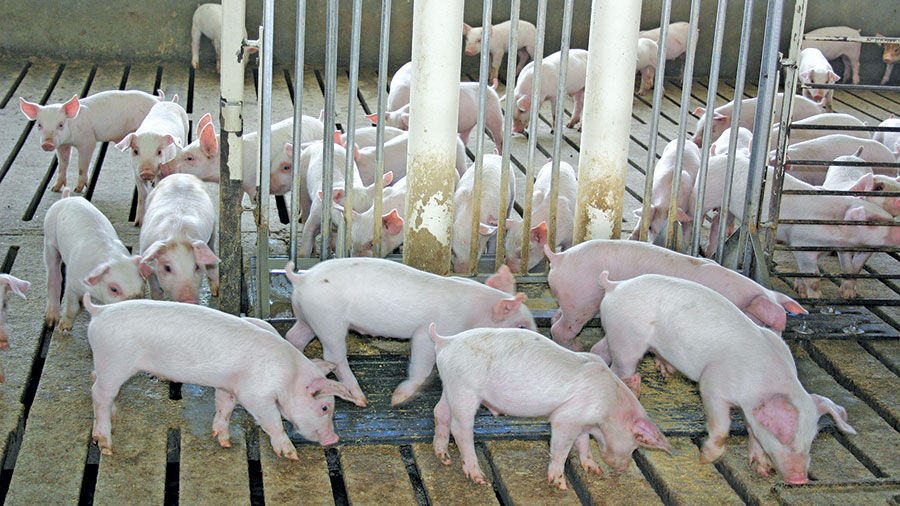 The past few months have seen increased volatility in the hog market, which may signal the need to adjust risk management strategies.
One of those options is Livestock Risk Protection (LRP), and while it has been around for several years, producers are taking a harder look at it.
"Last summer the federal government started to subsidize a bigger percentage, similar to what is done with crop insurance," said Pat Von Tersch with Professional Ag Marketing in Luverne, Minnesota. "It has been used more, partially because of that."
Von Tersch spoke during a Jan. 28 webinar sponsored by the Iowa Pork Producers Association.
Under LRP, producers are allowed to choose the number of head they market, the length of coverage and coverage level, as well as target weights and the maximum number of pigs to insure.
He said in 2021, the number of head per policy is limited to 40,000, or 150,000 annually. Endorsement lengths have been increased to 52 weeks. Unborn animals now may be insured, and the ownership requirement has been changed to 60 days.
Von Tersch said just like any strategy, there are pros and cons.
"Recent changes allow us to buy LRP puts on swine that are subsidized between 35-55%," he said. "We can protect hogs marketed in the middle of CME contracts, and can now buy LRP up to 52 weeks out."
Other positive options include comfort in hedging at higher levels because of the insurance, rolling puts up at minimal cost and not having to pay premiums until the contract expires.
Von Tersch said there are a couple negatives.
"Once a hedge is placed, we are locked in," he said. "Livestock Gross Margin can only be done once a month."
Another important tool for producers is price discovery, said Bill Kaelin with McVean Trading in Memphis, Tennessee.
He defines price discovery as "the process by which a fair market price is determined through interactions between buyers and sellers, ultimately matching supply and demand. The price that results often times is an important reference point for that market/industry."
Kaelin said price discovery is not part of the negotiated hog market.
He said it's needed if "we want an industry populated by large numbers of independent producers."
Kaelin added more and more pigs are owned by packers, with falling numbers for pigs negotiated on the open market.
"The lack of price discovery is a strong driver to a larger percentage of packer- owned pigs," he said.
For it to happen, Kaelin said there are two requirements — clear and transparent transaction prices for livestock, and access to independent capital and effective risk management tools.
He said something that might aid in price discovery is CME's new pork cutout contract that was released a few months ago.
"This is tied to the daily USDA mandatory cutout report and settles to an index which is a five-day weighted average of USDA cutout," Kaelin said, adding the size, tick value and settlement months are the same as the lean hog contract.
He added the CME lean hog contract has two major issues. It is tied mainly to a flawed metric (the negotiated hog market) and "lacks transparency in its composition, as it's still tied mostly to negotiated hogs but an uncertain and growing amount of pork pricing is included."
Kaelin said "the negotiated pork cutout is the key — volume is relatively stable, and it represents about 25% of all wholesale product that is traded."