Majestic silos once dotted the countryside, serving as the primary source for corn silage storage.
Today, those structures have largely given way to bunkers and bags, says Joe Lauer, an agronomist with the University of Wisconsin.
"The best approach on the farm is usually a bunker or bags," he says.
Lauer says most large dairies use bunker silos. Since the dairies use a large amount of feed each day, the silage stays fresh and the entire system stays efficient.
Bunker silos are also practical for small dairies or cattle feeding operations, he says.
"Upright structures are very expensive to build and maintain," he says.
Lauer suggests corn be at 60 to 65% moisture when chopped to make the use of an upright silo more effective.
Bunker silos allow producers to drive on piles to better pack them down, eliminating as much oxygen from the pile as possible to limit deterioration.
"We have gotten better at managing large silage piles," says Dan Loy, Extension beef specialist at Iowa State University. "We have learned how to pack them correctly and safely. When you can do that, you will not see the storage loss that you might see in a smaller pile of silage."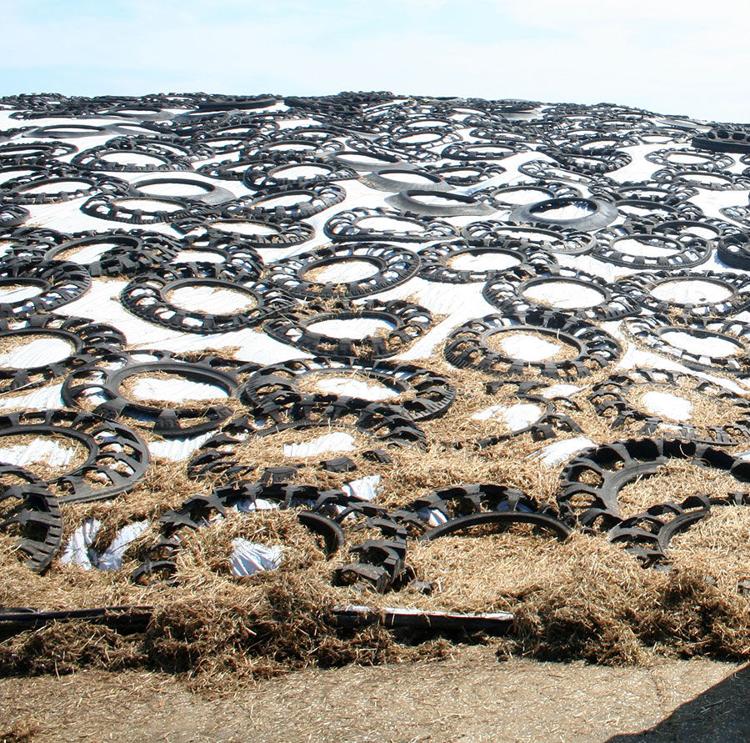 Lauer recommends a moisture level of 65 to 70% for silage prior to storage in a bunker silo.
Silage bags have also become popular in recent years, he says. While the silage is not as tightly packed as it might be in a bunker, Loy says oxygen levels are very low if holes are kept to a minimum.
"That's all we use at our research farms," he says. "Bags seem to be the option of choice for our smaller producers."
Lauer suggests moisture levels of 60 to 70% before storing silage in a bag.
Loy says chopping silage is becoming more and more common, with interest building over the past several years due to several factors, including drought conditions and low corn prices.
"It's a definite trend, and we are seeing a lot more interest from cattle feeders," he says. "It's an excellent roughage source. We are also seeing a lot of interest in combining silage with a cover crop to store nutrients and to possibly have another grazing source the following spring."
Loy says corn silage will produce more pounds of beef per acre than any other crop. He adds there is also renewed interest in earlage from some cattle feeders.
Lauer says nitrate concerns in silage are minimal. He says most nitrates will be gone after 30 days in storage.
Testing silage is always a good idea, Lauer says, adding testing as the bunker pile dwindles is also recommended.
"If the ensiling process goes well, you are going to get out what you put in," he says. "If it's chopped and stored correctly, silage works very well in any ration."
A comprehensive fact sheet on silage may be found online at https://bit.ly/2HTXHKM.