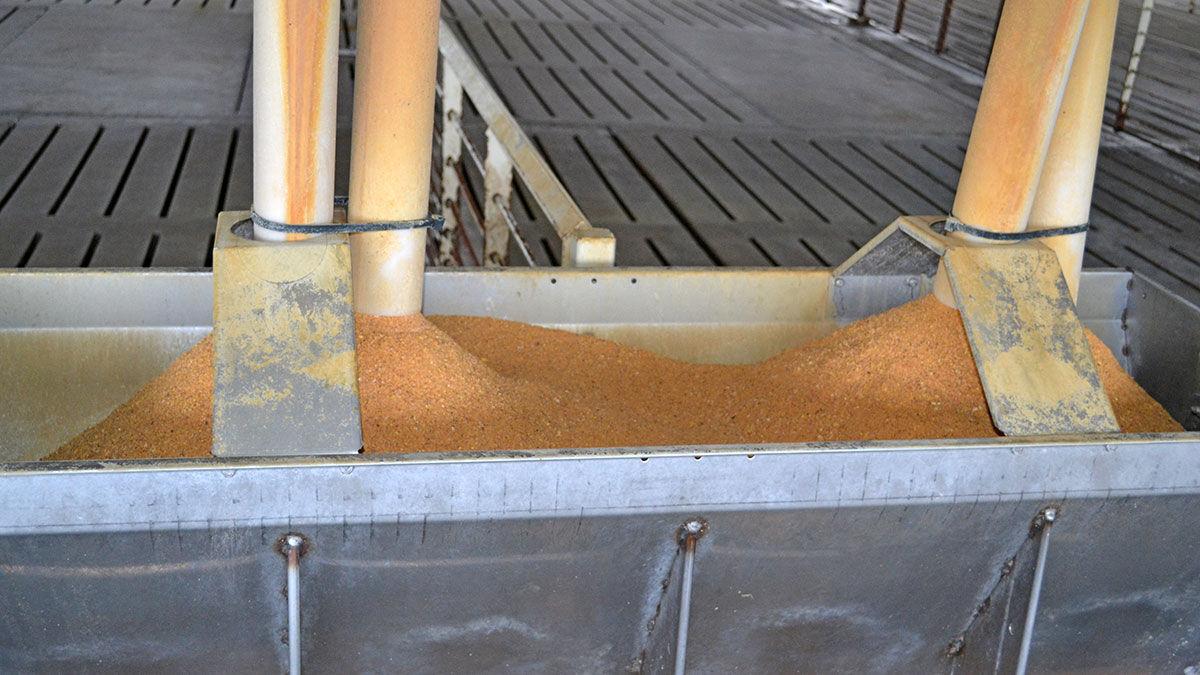 The outlook for 2022 remains positive for hog and cattle prices.
While 2022 won't approach the profitability levels of 2021, hog prices should remain decent.
"There is an expectation that margins will tighten," says Lee Schulz, Extension livestock marketing economist with Iowa State University.
Schulz says factors other than numbers will contribute to any profit margin.
"There are other things out there, like higher propane costs, higher costs for building materials and other items," he says. "Pretty much everything is up across the board."
The exception may be feed costs. Schulz says prices have come down slightly as harvest continues and farmers bring in a surprisingly good crop, considering severe drought conditions in key grain-producing regions of the Midwest.
He says feed costs will likely be down 5-10% in 2022, with hog prices down 10-15%,
Entering 2021, it was difficult to gauge whether the hog industry would see expansion or contraction. Schulz says the potential was there for both scenarios.
It remains murky for 2022.
"We did see lower-than-expected hog numbers in the (Hogs and Pigs) reports, so clearly there was little interest in expanding," Schulz says. "I think producers looked at the rising production costs and decided not to grow. It's difficult to predict what might happen in 2022."
Labor shortages have impacted the livestock industry, much like the rest of the country, he says.
Another variability might be surging fertilizer prices, which could impact how much grain is grown, Schulz says.
"Most people are coming off a once-in-a-lifetime event with what happened in 2020 with COVID-19," he says. "We are still evolving out of that situation, so it will take time to work through it."
Profit margins should be decent in the beef industry next year, says Elliott Dennis, Extension ag economist at the University of Nebraska.
"We expect tighter fed cattle supplies, and I think the wholesale beef and fed cattle will normalize as we get into 2022," he says.
Dennis says more cull cows are finding their way to the packing plants, and more heifers are being placed in feedlots.
"There is just not a lot of pasture out there, so I think we see those numbers down by at least 2%," he says.
Dennis says feeder cattle prices should increase in 2022.
"I think by the fall of 2022, calf prices are going to be much higher than they have been," he says.
Dennis says retail and food service demand for beef should work itself back to pre-COVID levels as more and more consumers travel and resume going out to eat.
Tighter beef supplies could also result in less beef being exported, he says.
"It's more economy-based. If prices are higher, export demand may not be as strong," Dennis says.
The prospect of a La Niña winter could also impact the beef industry, he says. Those winters tend to be more brutal, and that weather negatively impacts both cows and calves.
Dennis does encourage producers to keep an eye out for feed pricing opportunities, especially hay.
"This drought has had a tremendous impact on hay," he says. "Make sure you have what you need in place before winter."