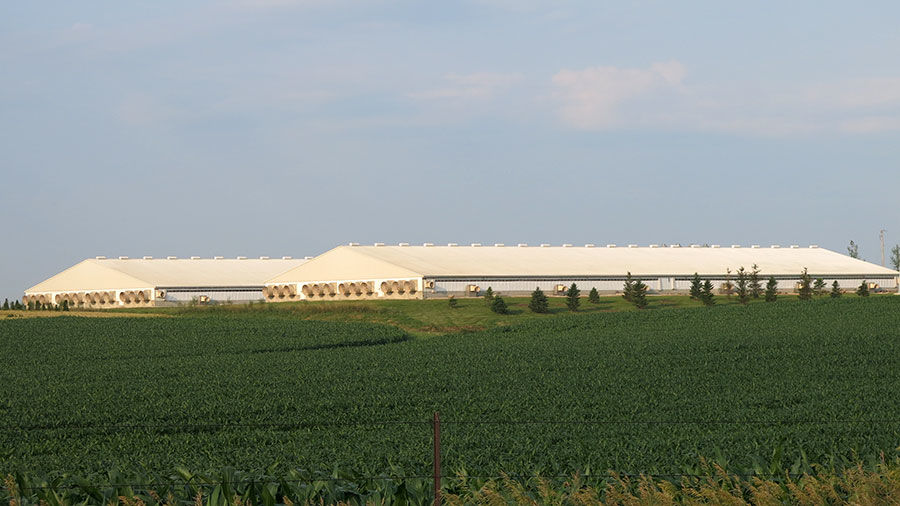 Farmer A sells 5 acres to Farmer B so Farmer B can put up a hog finisher. Farmer B agrees to provide the manure to Farmer A, so Farmer A can apply the manure to his fields.
It sounds pretty simple, something that could be finalized with a handshake, but as a couple of lawsuits have indicated, complications can arise.
"We have many instances where a producer without a land base and a crop farmer get together and form a manure agreement," says Eldon McAfee, an attorney with Brick Gentry in West Des Moines, Iowa, who frequently represents livestock producers in legal matters. "I know it sounds self-serving, but the first thing you should really do is talk to an attorney."
As demand for manure increases, many grain growers have worked with livestock producers on these sorts of agreements.
McAfee says most farmers will deed the parcel to the livestock producer, although in some cases it can be leased under a long-term ground lease. Many farmers also ask for a right of first refusal, so if the livestock producer decides to sell the operation, the farmer has the chance to buy it before it is sold to someone else.
"The first legal document to negotiate is the deed," McAfee says. "Then you'll need to have the manure agreement written. And both documents, in most cases, should be recorded with the county recorder."
Finally, he says most agreements include a non-disturbance agreement.
"If there is a mortgage on either parcel of land and if the land is foreclosed, the manure agreement or ground lease could be eliminated in the foreclosure," McAfee says. "But, the lender with the mortgage can be asked to sign a non-disturbance agreement where a foreclosure won't disturb the manure agreement or ground lease."
He says it is important to be specific with the manure agreement.
"Is the producer required to provide the manure to the landowner, or is it just an option?" he says. "That has been the basis for a couple of lawsuits. It's also important to get it recorded with the county recorder and clarify that the manure agreement goes with the land if it is transferred."
A clause dictating that the livestock producer will not take steps to decrease the nutrient level of the manure, such as allowing excess water to be added to the manure, could also be part of the agreement to protect the farmer, McAfee says.
He adds while most of these agreements have gone off without a hitch, protecting both the landowner and the producer is vital in any agreement.
"As shown by three Iowa Appeals Court cases since 2009, the manure is valuable enough to the landowner that they are willing to go to court," McAfee says. "You want to make sure the agreement is clear and offers the landowner and producer protection."