ORLANDO, Florida — The impact of the trade war between the U.S. and China has been felt strongly in the soybean industry, and American Soybean Association president Davie Stephens said he worries things may not recover to where they were before the dispute began.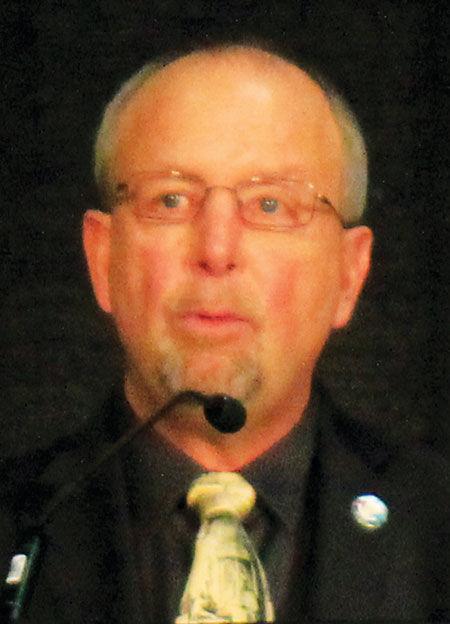 Calling trade the "lifeblood of the soybean industry" Stephens said there will be a lasting and negative impact on the soybean market.
"This ongoing feud has caused both short-term and long-term damage to U.S. soybean prices and our market in China," Stephens said. "… China has begun to source more of its soy imports from Brazil and other countries, a trend that could continue long after tariffs are lifted."
He said that between June and August 2018, the price of U.S. soybeans in New Orleans dropped 20 percent ($10.89 to $8.68 per bushel). He said the tariffs imposed by China on American soybeans were largely to blame.
"ASA continues to advocate for a rescinding of the tariffs, which is the only way to restore access to the Chinese market that U.S. soy growers depend on," he said.
While at Commodity Classic in Orlando, the ASA also discussed domestic issues, calling infrastructure a major focus moving forward.
"Much of the U.S. inland waterway system, including locks and dams on the Mississippi and Illinois Rivers, were built in the 1930s and are in critical need of repair and improvement," said John Heisdorffer, ASA chairman and Keota, Iowa, farmer. "This system is vital to maintain U.S. competitiveness with Brazil, the world's largest exporter of soybeans."
The organization hope to see these issues prioritized in energy and water appropriations bills, ASA members said in a press conference.
The ASA also discussed the recent farm bill passage. Leaders said they are pleased with the outcome and are hoping to make it a top priority to make sure it gets implemented this year.
"If we don't get it implemented, we have not done our due diligence to farmers," Stephens said. "Working with administration and meeting with FSA, there is a plan put in place. That makes me as a farmer and ASA president feel comfortable. It looks like they have a good path forward for that to happen."
Stephens also addressed some of the hardships facing farmers. Compared to the crisis of the 1980s, he said he sees closer relationships between lenders and growers today.
"Each farm is different, as we all know it," he said.
However, that doesn't mean some aren't feeling the pressure, said Bill Gordon, ASA vice president.
"There are some young people that are starting to suffer now," Gordon said. "If you take it back to the '80s, farmers told their sons or daughters 'if you go off to school, don't come back, because there's no money to be made on the farm.' We could get close to that this year."