ORLANDO, Florida — When members of the National Corn Growers Association spoke at Commodity Classic in Orlando, Florida, at the end of February, one of the focuses was on ethanol.
The goal to have E15 available year-round appears to be making progress. After the government shutdown slowed things down, they are still hopeful it can be approved by June 1.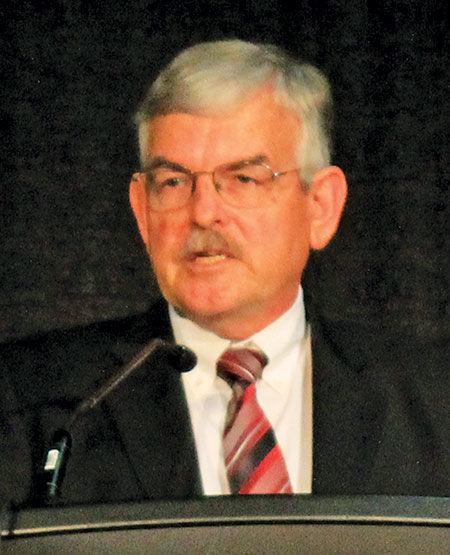 "We are confident that it will get done, and it may not be in a traditional manner because of the timeframe we are working on between now and June 1," said Lynn Chrisp, president of the Corn Board of the NCGA. "We are doing absolutely everything we can in order to see that successfully completed."
The new regulation would lift the summertime restrictions on sales of the E15 ethanol blend, adding more demand to the corn market.
Chrisp said "the ball is in the court of the EPA," and the NCGA will be prepared once the rule is ready to be published.
Another topic farmers and commodity groups are ready to have answers on is trade.
For the NCGA, that means ensuring the United States-Mexico-Canada Agreement gets ratified by Congress.
"Getting the groundwork prepped for ratification of the (USMCA) is our No. 1 priority for the year," Chrisp said. "It's something we are particularly focused on and want to see happen."
When it comes to trade with China, Chrisp said the organization will "stay tuned" and appeared hopeful for good news as negotiations continue in March, including for the secondary corn markets such as DDGs or ethanol.
"Any time you get a secondary market for products that come out of the processing of corn, whether it be DDGs or ethanol, has an impact here," he said. "The ethanol industry is idling capacity at this point in time on narrow margins. Any kind of an uptick in demand would translate into a real positive situation for our corn markets as well."
However, the NCGA is still feels the sting of a perceived slight in the Market Facilitation Program. When it was announced, Chrisp said they commissioned a study on what corn farmers were losing due to the trade war with China. Their study indicated the loss was nearly 44 cents per bushel, but when the USDA reimbursement rates came out, only 1 cent per bushel was allocated for corn.
"When they made the announcement it was going to be a penny for corn, we were shocked," Chrisp said. "How could you possibly looked at the situation and come up with a penny? Our membership was extremely disappointed and shocked as well. They wanted some answers. We engaged in those conversations and it didn't make any difference."
However, Chrisp said that should be in the past and shouldn't be an issue they will argue about as they get ready for the 2019 growing season.
"Would we bring that up in a conversation now? Probably not, because it doesn't seem to be a relevant conversation at this point in time," he said. "It is what it is, and we remain disappointed."