PRESCOTT, Iowa — Mary O'Riley grabs a can of spray paint from a bag and starts to apply a green coat to a cardboard box.
Soon, the box will be home to donated coats and other winter apparel items, earmarked for mission work in Des Moines.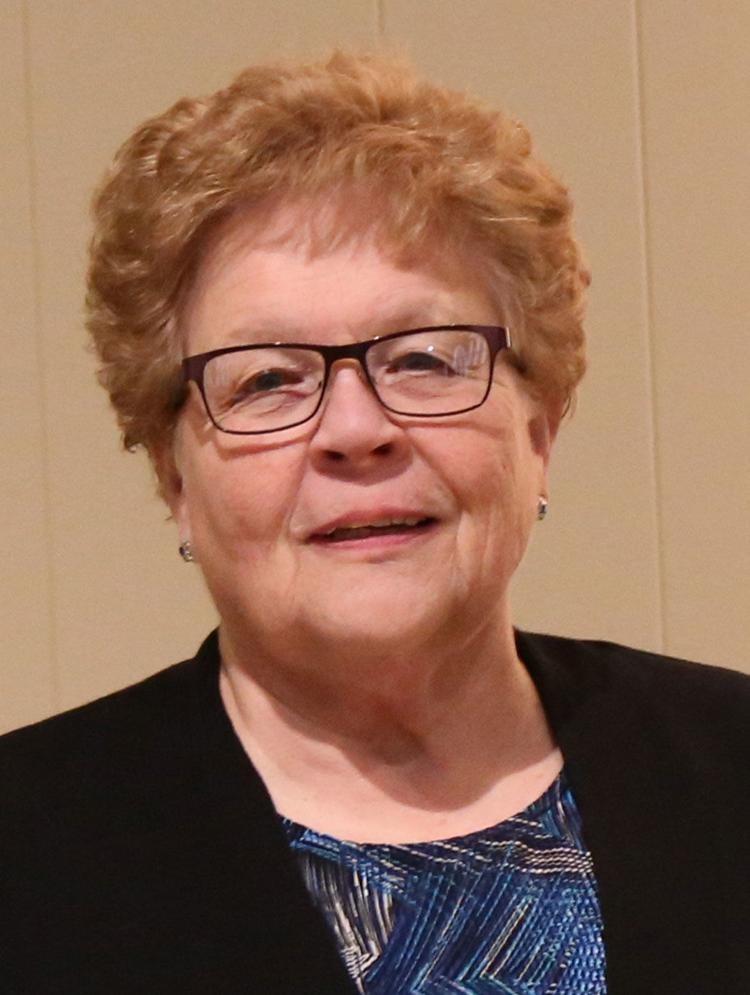 O'Riley, who serves as pastor at the Prescott United Church Disciples of Christ, says while her congregation embraces the holiday season and celebrating the birth of Jesus, a great emphasis is placed on year-round service.
"It's important to us to practice our faith daily," she says.
O'Riley has served as church pastor since April 2016. Many of the church members are farmers in Adams County or other parts of Southwest Iowa.
"We are a farming community," she says. "The weather this year has definitely made it tough on everyone."
O'Riley says most Sundays, between 40 and 60 people are in attendance. She says the number usually peaks for the Christmas Eve service.
The congregation takes great pride in its outreach work.
O'Riley says it is important that faith be practiced outside the church walls.
"We want to be as involved as possible with our community and anything they might need," she says.
That includes collecting food for the MATURA office in nearby Corning. MATURA is a collaboration between Madison, Adams, Taylor, Union, Ringgold and Adair counties in southwest Iowa. Food items are also collected for a pantry in Creston, while various special collections are also held throughout the year and are targeted to specific programs.
"For the Christmas Eve service, we split our offering between MATURA and the Disciples Christian Fund," O'Riley says.
Vacation Bible School is a popular summer event for children. She says the number of youth participating continues to grow.
The winter coat collection has helped spur some interest in mission work, O'Riley adds.
"We are always expanding our faith and learning more about Jesus," she says. "We're excited about the possibility of mission work."
During the Christmas season, the church participates in the Angel Project in Corning, adopting several families to help them have a better Christmas.
"Our congregation is just so generous," O'Riley says.
She says with harvest slowly winding down, the congregation offers prayers to farmers who are bringing in their crop. Seeds are also blessed prior to planting.
O'Riley says she is heartened by the efforts of her congregation to improve their community.
"I'm so happy with the things we are doing, and I'm looking forward to what we can continue to do," she says. "This church is truly a blessing to our community."