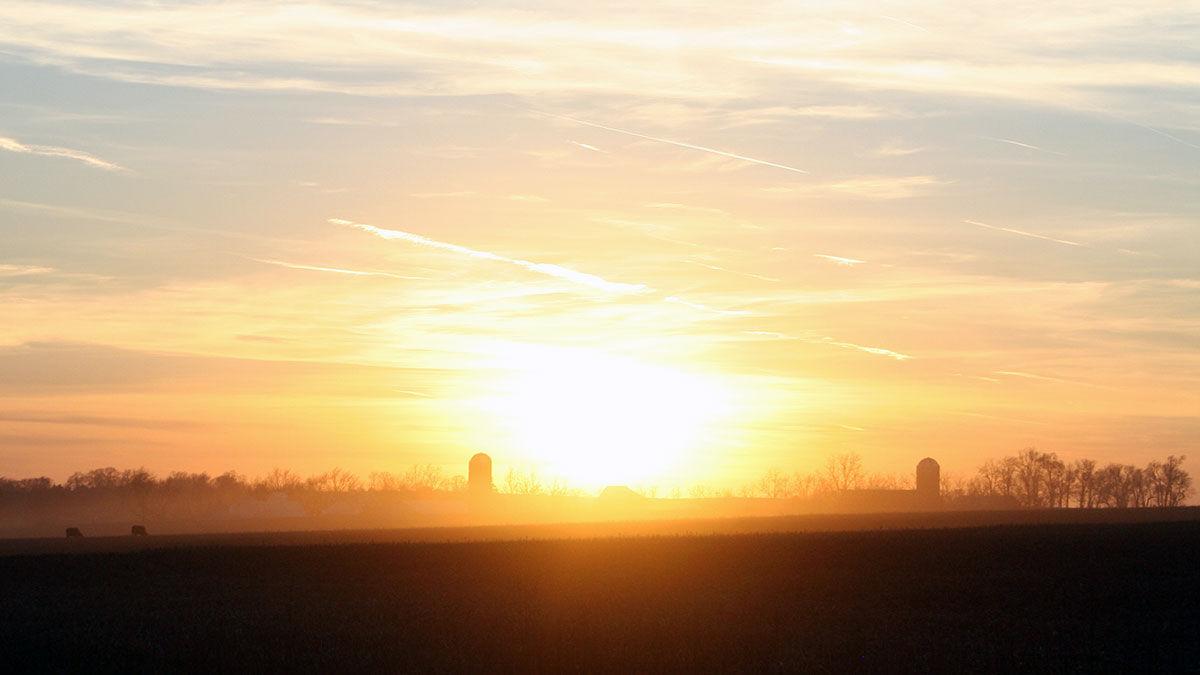 There has been a lot of talk about climate in recent years. Sometimes it helps to take a step back and review what we know and what we are talking about when it comes to climate change.
Let's start with the science.
While there is some discussion about who first determined that certain gases led to warming of the atmosphere, John Tyndall, an Irish physicist, is generally credited with experiments in 1859 that indicated certain gases, such as carbon dioxide, absorb radiation and turn it into kinetic energy. Later experiments by numerous researchers backed up this idea.
The onset of the industrial revolution pumped many more of those gases into the atmosphere, and in the 20th century, the use of the automobile added dramatically to the increase in what we now call greenhouse gases. The increase in those gases warms the atmosphere.
"We call it climate change," says Jerald Schnoor, co-director of the Center for Global and Regional Environmental Research at the University of Iowa.
The result of that dramatic increase in greenhouse gases in the atmosphere has been that the earth's average temperature has risen 1.1 degrees Celsius (about 2 degrees Fahrenheit) in recent decades.
"That may not sound like much," Schnoor says, "but it is."
Most of that change has come since about 1970, according to Gene Takle, an emeritus professor of agronomy at Iowa State University who has looked extensively at climate issues and agriculture. And he says that while the climate has changed many times in the past, that change generally came over thousands, not dozens, of years. People, plants and animals can adapt, but they can't do so in a very brief period.
Scientists have pushed to try to stop that temperature increase at 1.5 or even 2 degrees Celsius, but Schnoor says that appears very unlikely at the moment.
"The goal in Paris (at the climate conference there) was 2 degrees Celsius," he says. "That's in peril already."
Right now, he says, a 45% decline in emissions by 2030 and net zero greenhouse gas emissions by 2050 is needed. Reaching those goals would require dramatic changes in human behavior, such as a massive reduction in the use of coal and oil.
Schnoor and Takle were among the more than 200 scientists who signed onto the Iowa Climate Statement for 2021, which stated that "climate change is powerfully upon us" and called for an improvement of the state's electric infrastructure to help deal with changes in energy usage and climate in the future.
Schnoor stresses that the science of climate is far from perfect, but the fact that the Earth is warming and that it is doing so rapidly is clear. There are multiple lines of evidence, from satellite data to ocean temperature measurements to measurements of radiation to ice cores that go back 800,000 years.
"The evidence is just overwhelming," he says.
Takle says climate change means many things both in the near- and long-term, not only for people in coastline cities but also for farmers in the Midwest. It has already led to more extreme weather events and distinct changes in Midwest climate, he says.
In Iowa and the Midwest, he says it has led to warmer nights and more humidity. Growing seasons are longer, but there are more extreme rainfall events and more spring rainfall. The additional heat and humidity in the atmosphere provides "an enormous amount of energy" for extreme weather events, he says.
"We've turned the stove up," Takle says.
Farmers understand this, he says, and there is increased attention on the need for soil conservation due to the extreme weather events. And he says it is likely that events such as the derecho that hit Iowa in 2020 will occur more often.
In other parts of the country, the change has led to longer and deeper droughts.
And then there is the question of ocean levels. Water expands when it warms, and warmer temperatures are leading to the melting of many glaciers. Greenland, for example, is losing some of its massive ice cover.
Because of those facts, the oceans are rising at about 3 centimeters a decade, Schnoor says, and that rate is increasing. Half of that is due to glacial melt, which is increasing. Some projections are for the oceans to rise by a meter or more by the end of the century, which would be a huge change in that amount of time and would have a dramatic impact in low-lying coastal cities such as Miami or Venice.
But there are some concerns that a sudden event, such as the breakoff and melting of an entire Antarctic ice shelf, could suddenly cause a much more dramatic change — perhaps 10 or 20 feet. That would lead to massive flooding and loss of life.
There are many unknowns, Takle and Schnoor say. But they argue that climate change is real, that it is due in large part to the increase in greenhouse gases in the atmosphere, and that changes need to be made quickly to deal with it.