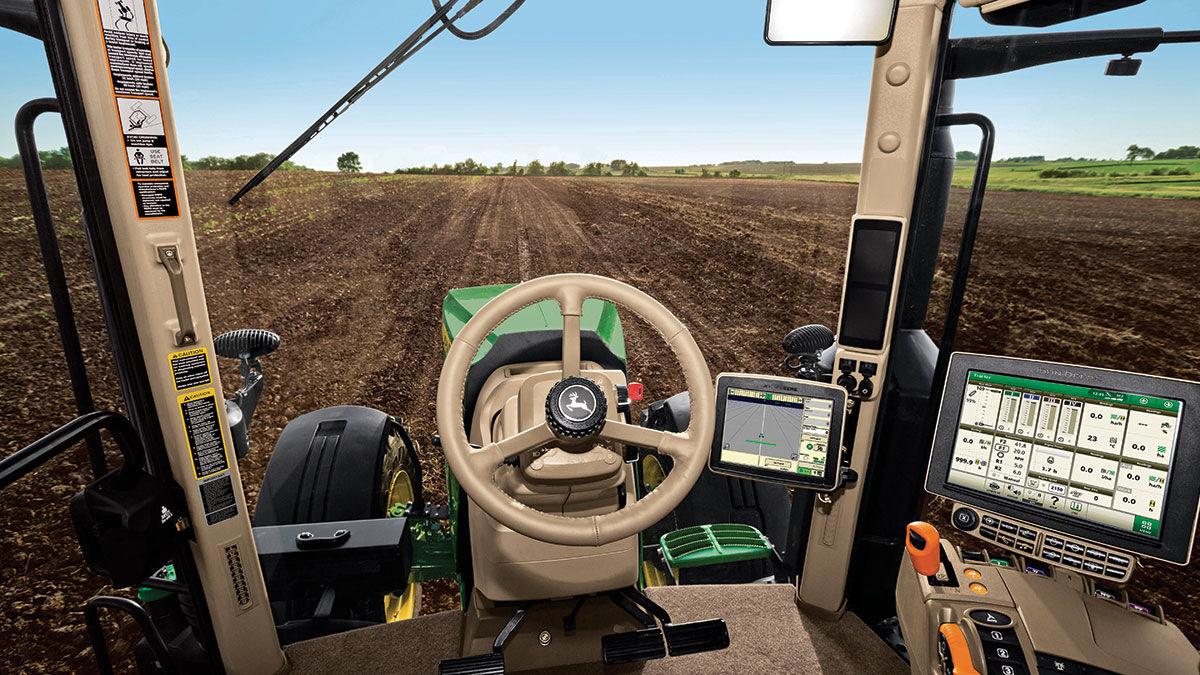 If you want to get an idea of how much farming has changed, just sit in a tractor cab from a generation or two ago and then sit in a new cab. It's like jumping from a Model T to a Tesla, or from the world of Green Acres to the world of Star Trek.
Beam me up, Scottie, to my massaging seat.
"I grew up on a farm," says Mitch Kaiser, marketing manager for Steiger and Quadtrac tractors. "We didn't have cabs growing up. When we got the first ones, there was a heater and a radio."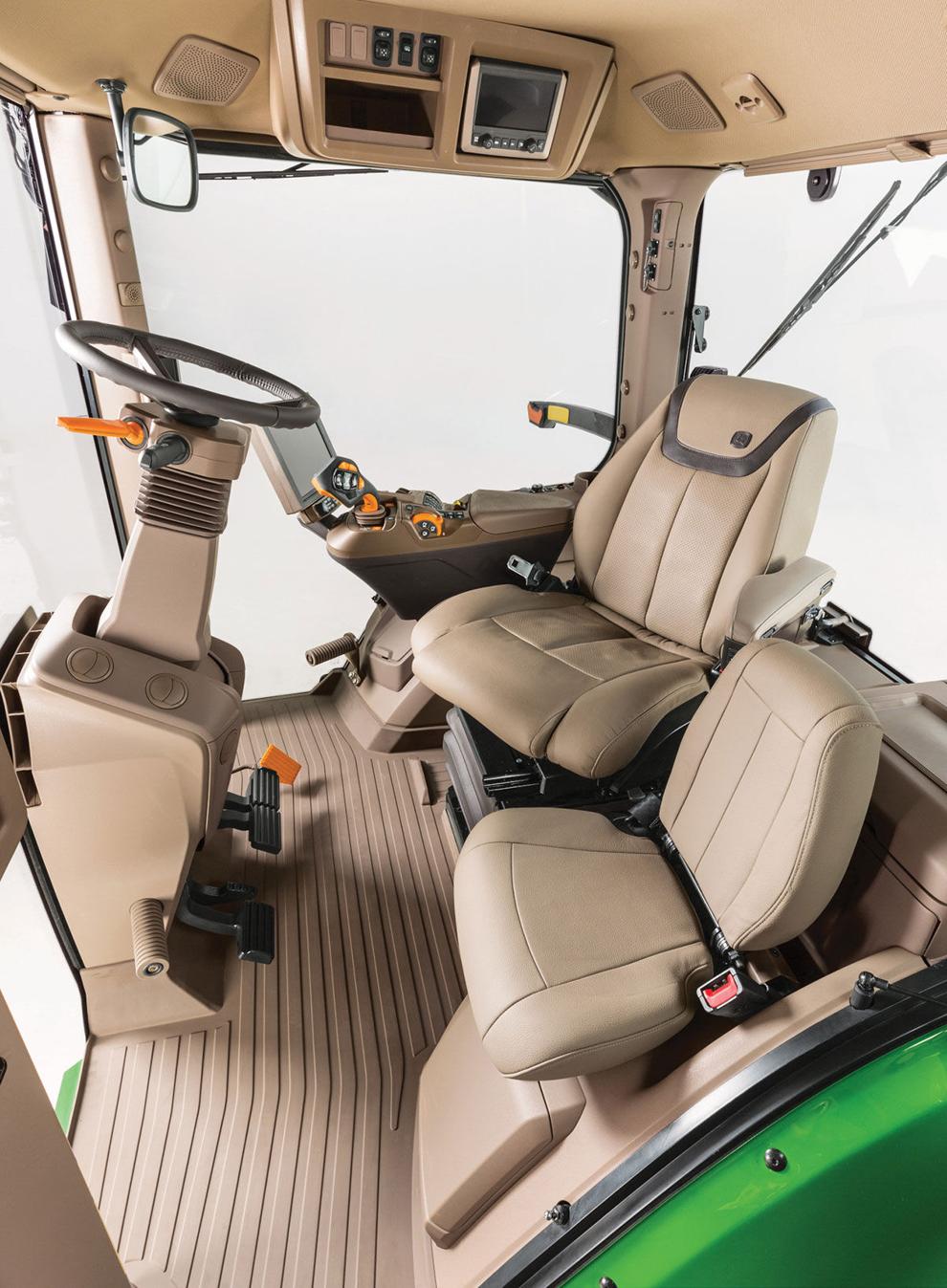 Those early cabs were one step up from the old canvas heat-housers, Kaiser says. They were better than sitting in the cold and wind, but they were loud and dirty. Over time more insulation was added. Air conditioning became the norm. Noise was reduced. But that was just the beginning.
Cab suspension was a big thing, says Daniel Smith, marketing product specialist for Fendt. Manufacturers began to realize that farmers who spent eight or 10 or 12 hours a day sitting in a tractor cab were more productive if they were comfortable. A smoother ride made a big difference.
Visibility was also a major improvement made in cabs. More glass and better views of the machinery were important.
"There was an evolution of refinement," Smith says.
But there was also an evolution in technology. Today's tractors are computerized. GPS and auto-steer have changed the way farmers use their equipment. They went from spending their time steering and shifting and just concentrating on straight lines in the field to looking at what the monitors are telling them about yields and machinery efficiency. In some cases they are checking email or phone messages or doing other types of management chores as the tractor or combine is moving down the field.
"Our focus (in cab design) is to understand what the farmer's job is," says Leah Leffler, manager of operator experience at John Deere.
One thing that means is driver ergonomics is increasingly important, Kaiser says.
"When we were developing the handle (where many of the controls are in most modern tractors) we brought in customers," Kaiser says.
Those customers were given modeling clay and asked to design their own handle. Most wanted to be able to use that handle for multiple functions, rather than having to reach toward the dashboard or up above their head to make adjustments.
That handle or control arm is a complex piece of technology in many modern cabs, Leffler says. Designers look at how many buttons or switches there are and exactly where they should be located.
In a way, the old piece of raw horsepower is becoming a bit more like a sports car, or at least a pickup truck.
"You see farmers driving $55,000, $65,000, $75,000 pickup trucks," Smith says. "They want the same features in the cab of that tractor that they have in that pickup."
Leffler says the key today is for the cab to be both comfortable and usable.
"People live in these cabs during the season," she says.
With that in mind, some of today's cabs offer features ranging from a leather-wrapped steering wheel to heated seats that can swivel almost all the way around. Footrest pegs and an array of computer and communication options are available.
The future will hold more changes, the experts agree. One thing that is likely is buyers will have more options in the layout of their cabs. Which type of control is preferred and where do you prefer to have it located? Is the cab for a left-handed person? How easily can new features be added? All of those are questions that buyers will ask, and manufacturers will try to give them options and answers.