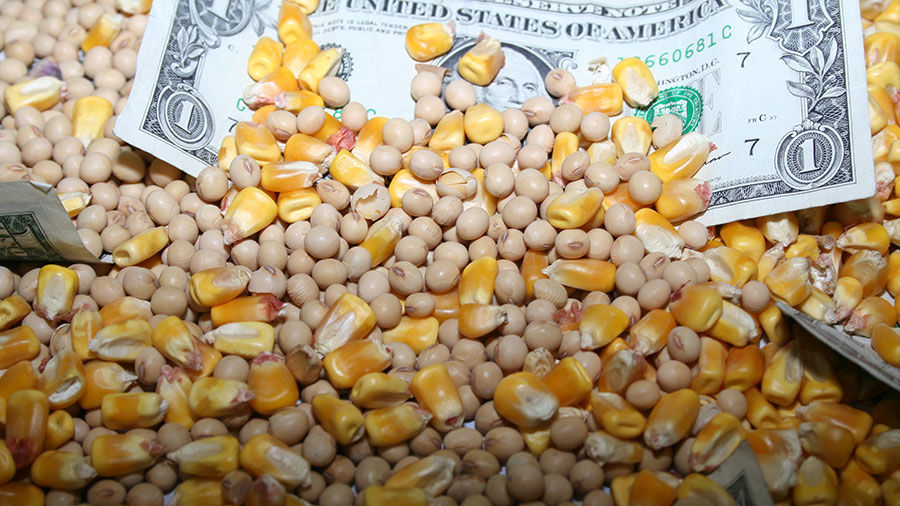 AMES, Iowa — As harvest approaches, Chad Hart, associate professor of economics at Iowa State University, urged Iowa farmers to watch their costs and be patient as they face a difficult market for corn and soybeans.
"This marketing year, like many of the previous years, will challenge producers' patience and financial standing," Hart said in a university news release.
"It will take some time for prices to recover, and we may not yet have seen the low. But time is still on our side if we can position ourselves to ride out the next few months. Seasonal patterns and the current futures prices both suggest better prices will be available in the spring."
In the meantime, farmers need to control costs as best they can and utilize marketing strategies to take advantage of price rallies, he said. Many farmers use storage, but it makes sense this year to re-examine the approach.
"Each year farmers should evaluate the relative benefits of owning the crop physically versus re-owning the crop, either by futures and/or call options," Hart said.
Prices for grain were about breakeven when the year started and improved until trade tariffs started to be enforced and crop ratings exceeded expectations, driving projected returns into negative territory. Hart said some recovery has occurred, and could resume, as the trade markets shift — such as increasing crop shipments to North Africa.
"For those farmers who took advantage of this spring's marketing opportunities, congratulations," said the Extension crop marketing specialist. "Those sales look exceptional now and they should make the rest of the year easier to get through. Looking forward, the keys to marketing this year are roughly the same as the ones for the previous few years, since we have once again returned to negative margin projections."