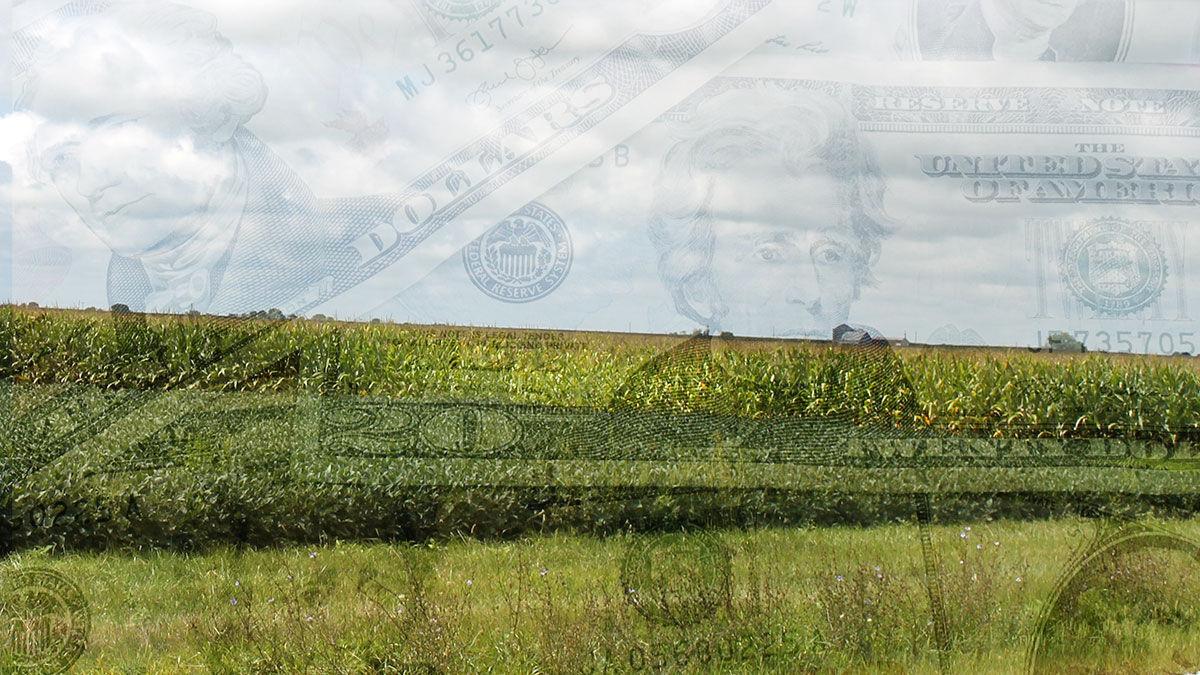 With the spike in commodity prices starting in 2020, ideas of a profitable season have many farmers excited.
When prices were lower, many farmers looked to jobs off the farm for income, and that likely won't change now.
"We are trying to do some healing over the past three years," said eastern Iowa farmer Robb Ewoldt, who also works hauling livestock. "I'm hauling hogs today and I'm not going to give up on that. We have momentum, so let's keep it going."
Purdue University Extension ag economist Michael Langemeier said while the higher prices are great, everything has a cycle.
"It's demand from China for soybeans, corn and pork," Langemeier said. "It's going to last two to three years here, but whether it lasts past that is the real question mark."
Langemeier noted the long-range market forecasts show the market might not drop back down to $3 corn or $8 soybeans, but he is concerned about inflation that has hit the market on inputs counteracting some of these price increases.
"It's not just cash rent, but fertilizer and fuel and machinery," he said. "That's concerning, because if corn drops back down, what's the breakeven price going to be?"
He noted that in a recent Purdue Extension survey, cash rents were up 4%, while land values were up 10%, adding to his concern about breakeven prices.
Langemeier also discussed the increasing demand for used agriculture equipment. He said the spike in prices has many farmers looking to upgrade their machines at the same time, creating plenty of demand.
Ewoldt said it's important to take advantage of this time but not get too comfortable.
"We have to be smart about it. We can't spend everything on new iron," Ewoldt said.
While the conversation isn't about stopping his off-farm job, Ewoldt said he is grateful to have kept his head above water when commodity prices hit lows. That's why he is valuing his time and any additional profit he can muster.
"I have to thank my banker because he hung with us," Ewoldt said. "It was tight. You do a cash flow last year with the banker at $3.50 on corn and $8.70 on beans, and the corn I ended up selling was at $4.50. That changes the balance sheet in a hurry."
Hogs are going to be a key factor in whether prices turn south. Langemeier said if China's hog industry gets back on track after African swine fever, they will import less pork and won't need as much corn for their hogs.
"That is going to change the dynamic quite a bit," he said. "On the soybean side, they are importing more than they even did back in 2018, but I wouldn't expect that to taper off that much. It's corn and pork that will change the dynamic, and with strong demand that drives up the prices of both (corn and soybeans)."
Whether the price spike lasts three years or 10, Ewoldt said he plans to keep rolling along with whatever is given to him.
"If I don't have anything to do, I might as well be in a truck and make money too," Ewoldt said. "On a rainy day I can haul hogs, which is nice, so I'm still making money."