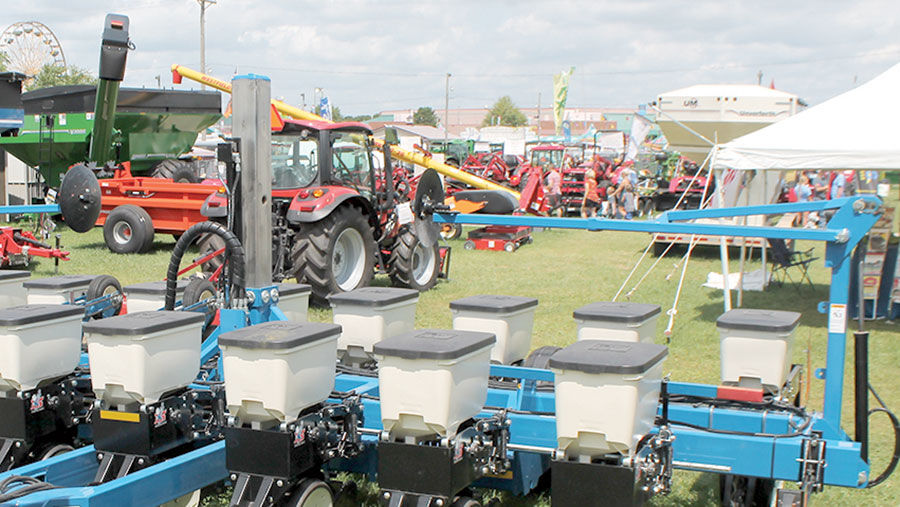 Bigger does not always mean better, and for agricultural equipment manufacturers the focus for the future might not revolve around the size of the equipment.
Leaders from John Deere, Case IH, AGCO and Kubota gathered at the virtual Commodity Classic recently for a roundtable discussion about the future of equipment in agriculture. Much of the discussion was on what technology can be added.
"Technology is changing the way we farm today," said Scott Harris, vice president of Case IH North America. "Farmers are still interested in things like horsepower and productivity, but we are starting to think about things like connectivity."
Connectivity doesn't just mean person-to-person or person-to-machine either, Harris said, but rather adding more autonomy to machines to allow them to speak to each other and perform different operations in the field.
Bill Hurley, vice president for after-sales customer support and distribution development with AGCO, said the future of technology in agriculture will be determined by "smart farming solutions," such as autonomy or making tractors and cabs rely more on electricity.
"Whether that's smart autonomous vehicles or electrification, the way our machines interact with customer's operations, that's what get us up every day," Hurly said.
With the possibility of autonomous vehicles, Harris referenced the labor issues seen on many farms, with help hard to find in some areas. He said the advances in creating more efficient or automated tasks can ease the burden on farmers.
David Gilmore, senior vice president of sales and marketing for ag and turf with John Deere, said from the start of mechanizing agriculture in the United States, the goal has always been to make world-class equipment, but now with the efficiencies and technology available, that "bigger, faster, stronger" approach is very different.
"We have to make precision ag technology that makes jobs easier in the field," Gilmore said. "In 20 years, we are dedicated to the fact that our farmers are going to have access to highly connected, smart equipment. We want them to make actionable decisions not just on gut feel, but utilizing reliable data with that gut feel."
Todd Stucke, senior vice president of marketing, product support and strategic projects with Kubota, said sustainability needs to be another major focus for ag equipment manufacturers. He focused on the environment and being stewards of the land and talked about how equipment needs to match some of the practices taken on by many farmers.
"We are talking about our environment and carbon," Stucke said. "What I see in the next 20 years is the farmer base can be the one that will capitalize from harvesting that carbon and putting it back in the ground. That betters our environment."
Harris said stewardship is something the industry hopes to bring to farmers, assisting them with the ability to have more control over their machines in the field.
"They can be good stewards of the land for water runoff with solid tillage practices," Harris said. "Even some of the implements are smart today."