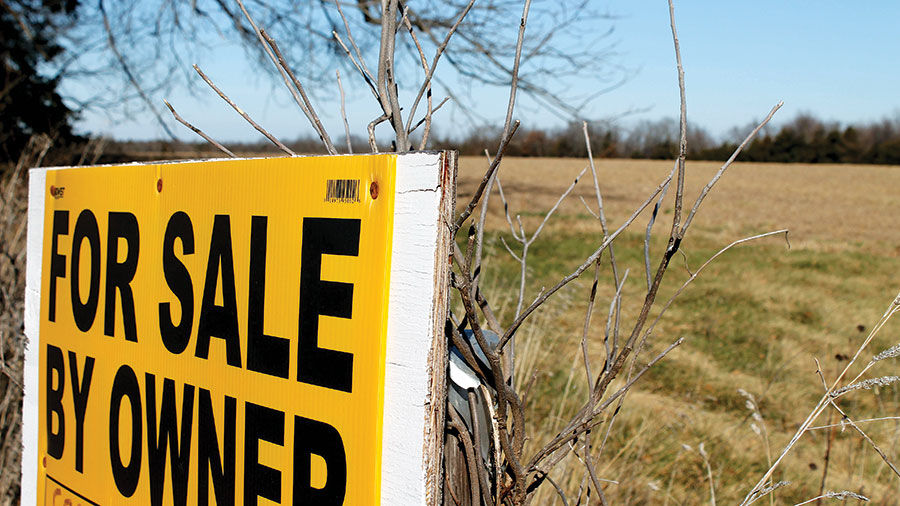 Somehow, farmland just keeps selling.
Despite poor commodity prices, farmland continues to sell and the signs do not indicate that prices will drop dramatically in the next few years.
"The market peaked in 2013 and bottomed out in 2016," says Steve Bruere, president of Peoples Company, the sponsor of the 11th annual Land Investment Expo Jan. 26. "Right now, it continues to show some strength."
The key, Bruere says, is that the number of farms hitting the market has slipped, and that means there is still competition for many of the farms that do hit the market.
Jim Knuth, senior vice president at Farm Credit Services of America, spoke at the expo. He said the number of Iowa real estate sales has dropped. In 2013, there were 932 such sales. In 2014, the figure dropped to 860; and in 2015, they fell to 651. Since then sales have remained steady (655 in 2016 and 667 in 2017).
"Long term, I've always been bullish on farmland," Bruere said. "There's always going to be a market. Short term there could be some hiccups yet."
It's an attitude that is backed up by the numbers, Knuth said. He said the key to the strength in today's land market is that there is local capital and local demand.
Knuth said the dollar value of Iowa farmland per Corn Suitability Rating index (CSR2) point peaked at $145.21 per point in 2012. It dropped to $137.18 in 2013 and fell to $118.05 in 2014. Since then it has remained in that range, hitting a low of $111.49 in 2016 and climbing slightly to $114.19 in 2017.
One side note to those values is that while rental rates have risen in recent decades they have not risen as quickly as land values. In 1995, the average Iowa farmland value was $1,581 and the average cash rent was $99.60 (or 6.3 percent of the value). By 2000, the value was up to $1,940 per acre and the rent was up to $115 (5.9 percent). In 2017, the average value was about $8,100 and the average cash rent was $231 (2.9 percent of the value).
The downside of the recent levelling of land prices is that it has slowed the adjustment in cash rent rates, Knuth said.
Meanwhile, farmers are still looking at low grain prices.
"I wish I had better news for you today," Knuth said of the grain price outlook. "It's a supply-side story."
There is still a large grain supply, and until there is a weather disaster or something else to eat through the grain carryover, prices are not going to rise much, he said.
In general terms, he said farmers need to remember a few basic points as they deal with today's price situation. One is that it is difficult to run a business without working capital, so they need to pay attention to that issue. They need to look at the amortization schedules for their property if they need to address working capital shortfalls.
Farmers should be taking a holistic look at their business, Knuth said, and also remember that little things can add up.
"I think it's a whole bunch of little things," he said.
Still, he said he is bullish on agriculture for the long-term, and today's problems tend to be ones of cash flow rather than the devastating debt issues farmers faced in the 1980s.