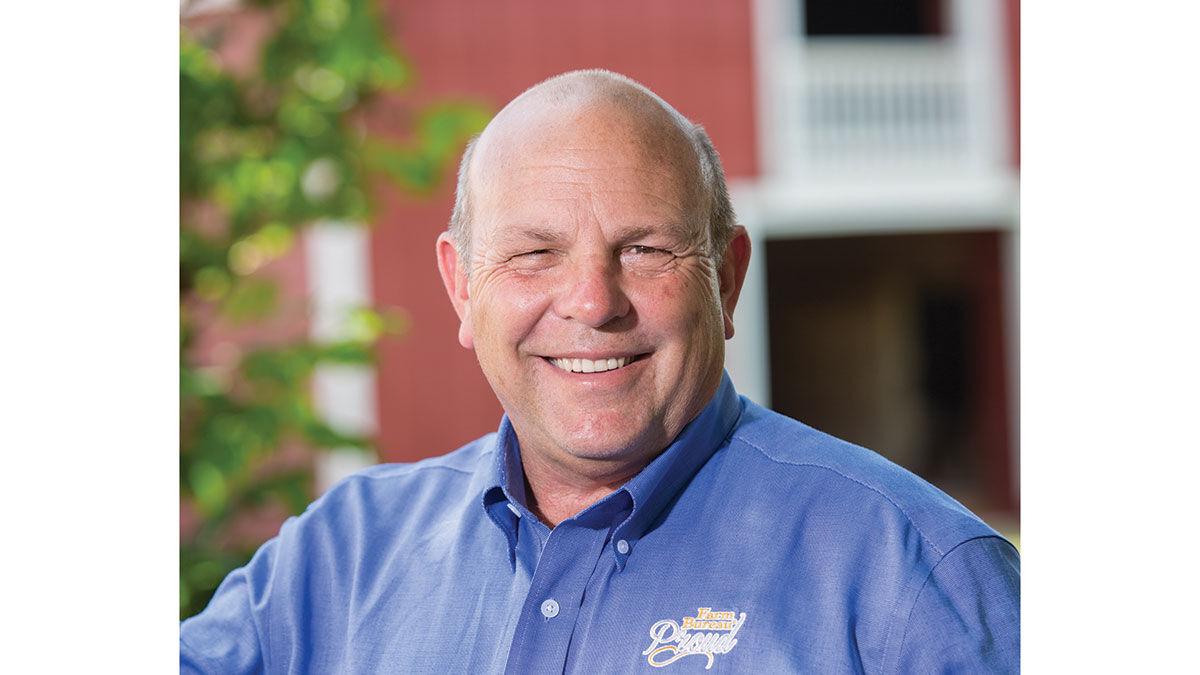 Zippy Duvall is the president of the American Farm Bureau Federation. Duvall is a farmer from Georgia, where his family has a 400-head beef cow herd and raises broilers.
A former president of the Georgia Farm Bureau Federation, Duvall became president of the AFBF in January of 2016.
IFT: The Farm Bureau's annual meeting is coming up in January, but it won't be in person. How are you dealing with that?
DUVALL: This is not normal, but one silver lining with a virtual convention is that we are not charging admission and there is no travel. We are hoping more of our members from all over the country can tune in and look. We think this is a great opportunity for members who don't normally attend. We're opening it up to the world. Anywhere in the world can register.
IFT: What is the mood of farmers this December?
DUVALL: We are coming off a very difficult year. Farmers want to get their income from the marketplace, and that hasn't been possible. Luckily, Congress and the administration stood behind farmers with payments to help us through difficult times. Farmers are a little nervous because we knew all along those funds would be unlikely to continue. The good news is that phase one of the China deal has helped and commodity prices have gone up in recent months, so right now farmers feel pretty good.
We are also cautiously watching the new administration that is coming in. We are interested in who the new secretary of agriculture will be, but also the new EPA administrator, the secretary of interior and the secretary of labor.
IFT: What are your policy priorities for the incoming Biden administration?
DUVALL: There are a couple of levels of priorities. One of the immediate priorities would be to make sure agricultural workers have access to a COVID-19 vaccine early on, after the health care workers and other emergency workers have been vaccinated. Those ag workers are so important to keep the food chain running, and we want to keep them healthy.
Longer-term, I would say that labor comes to mind. Hopefully, in a Biden administration we would have an opportunity to fix problems in our guest worker program. That should be a part of any comprehensive immigration reform. We have about 65% of our people who are undocumented but who have been working on farms, in many cases for decades. We need to find a way for them to be able to come out of the shadows, both for their sake and for ours.
IFT: Are there more big issues on the agenda?
DUVALL: Trade is right at the top of the list. Trade is the answer to stabilizing commodity prices. Infrastructure is very important. Our infrastructure has been what sets us apart from the rest of the world, but it is crumbling. That means roads and bridges and rivers. It also means broadband. We need good rural broadband. We need it for health care and education and business.
Research is also a part of our infrastructure. We can't allow the rest of world to outspend us in research. It is just as important as roads and bridges.
Finally, climate policy will be important in the new administration. We've taken on the position of wanting to provide leadership in this area. We believe a voluntary and market-based approach, based on sound science, is best. We've proven with conservation programs that voluntary programs with incentives work.
IFT: In a few years we will be talking farm bill again. Any thoughts?
DUVALL: We want to make sure we continue to strengthen that farm bill. It's based on risk management tools, and we will look to see what can be improved in that approach. The pandemic put a spotlight on the food chain, and it is possible that might help in passing a farm bill this next time around.
IFT: There has been much discussion both politically and socially about the rural-urban divide. Is that a concern?
DUVALL: It is a concern, but it depends on the issue. Urban areas don't get hit the same way as rural areas by the lack of broadband. I also think rural people are just true-blooded patriotic Americans and they are troubled by violence and rioting in cities. We need to find a place to talk about how we go forward as one people. This is not the first time we've had rioting. We'll survive. And while people love to bash Congress, there are some wonderful people there, both Republican and Democrat. We need to understand that.
IFT: You mentioned rural broadband several times. There have been programs and grants promoting it, but is it time for a big push, such as the government did with rural electrification in the 1930s?
DUVALL: I'm a little partial to that approach since I served 18 years on my rural electric cooperative board. I see opportunities there. We need to solve issues with mapping which give an inaccurate picture of rural broadband coverage. Hopefully we can do that.
IFT: You mentioned the large farm payments of the last few years and also trade. Those sound like big issues for the next year.
DUVALL: They are big areas that need to be discussed. We think the new administration will work for trade agreements, but we don't know yet what their approach will be. And we don't know yet what their approach to regulation will be. Hopefully, this administration will see how good less regulation has been for small businesses and ranchers.
IFT: What other issues are you watching?
DUVALL: I may be from Georgia, but I've been to the Midwest and I know how important biofuels and ethanol are to you there. We will not lose focus on that. We will do what we can do to maintain focus on that. Reassure everybody out there that we have that on our radar.