BARNES CITY, Iowa — It's not unusual to hear the familiar sound of corn popping when you stop by to see Bill and Ginger Grubb.
"It's just who we are. We're popcorn people," Ginger says.
The Grubbs have farmed for many years in this corner of Mahaska County. They've also grown popcorn for quite a few years. But it was only about a decade ago that they actually went into the popcorn business as Grubb Premium Popping Corn.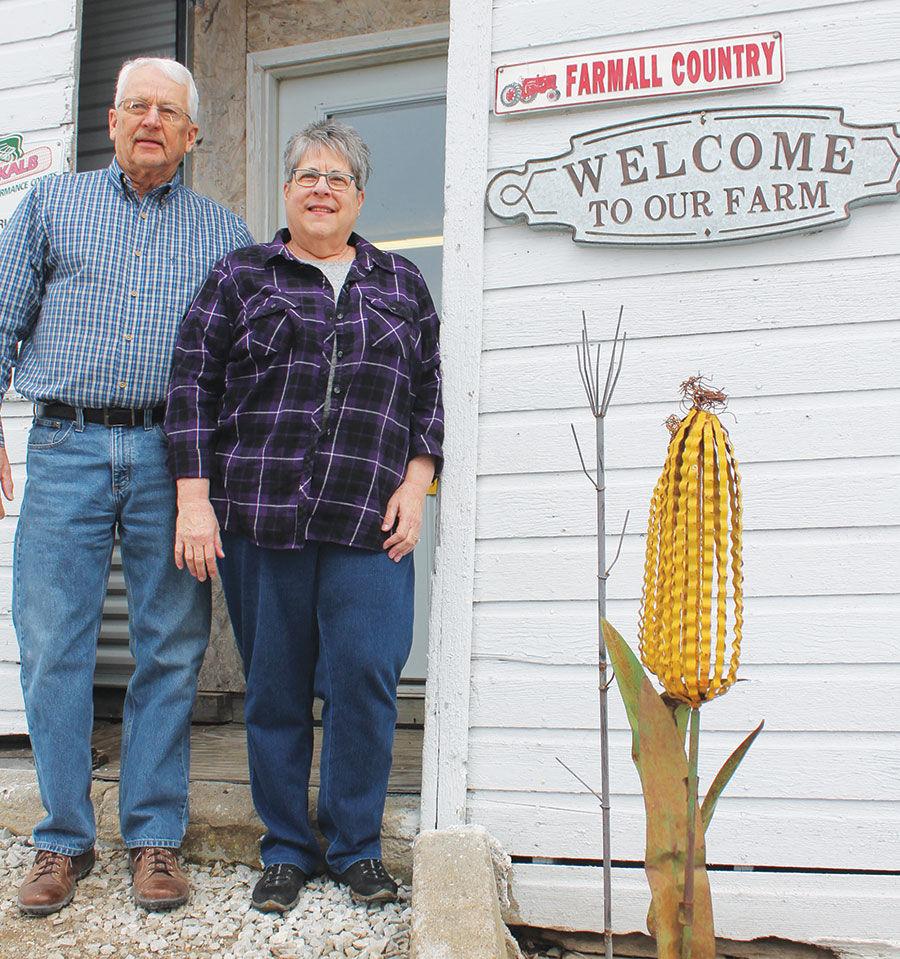 Bill is a fifth-generation farmer whose family had moved to this homestead in 1874, but Ginger wasn't from the farm.
"I was a townie," she says.
But she grew up in a household where popcorn was popular. Her father even bought a theater style popcorn maker for the house. So when she and Bill married in 1972, it didn't take her long to convince him to plant a row or two of popcorn.
"We started out with one pass down the field," Bill says. "We picked it on the cob and stored it in a Rubbermaid garbage can."
Over the years they began to offer popcorn to friends. They donated it to charities or for use at local events. Neighbors knew them as the farmers who grew their own popcorn.
"Then one day a friend of mine said 'you should go commercial,'" Ginger says. "And so we did."
The effort began as a partnership between Ginger and two of her friends, Patti Collins and Margi Constantino in 2010. Bill continued to grow the popcorn, expanding his efforts. And the three women began to learn all about packaging and marketing. They found out about the difference between microwave popcorn and other types. They worked to market their product to a variety of businesses.
After a couple of years Bill and Ginger bought out their partners and took over the business for themselves.
They say the 40 years of experience and the fact that they grow a tasty variety of popcorn helps make their product a premium one. They say they are somewhat unusual in that they grow two different types of popcorn — butterfly kernels and mushroom kernels.
The names have nothing to do with the taste or ingredients. Instead, they refer to the shape of the popped product. Most movie theater and home sales in the country are butterfly popcorn, which pops up into big butterfly-shaped pieces. The mushroom popcorn pops into a more compact kernel that is often used for kettle corn and other coated products.
"Popcorn is really fairly easy to grow," Bill says. "The tricky part is the moisture."
The popcorn needs to be at about 13.5 to 14 percent moisture, he says.
And the couple says they have reached an age where they will need to make a decision whether to expand the business and perhaps eventually sell it or start winding down production. Since the popcorn bears the family name, it would be difficult to sell the brand to someone outside the family unless the new owners were going to change the name of the product, the couple said.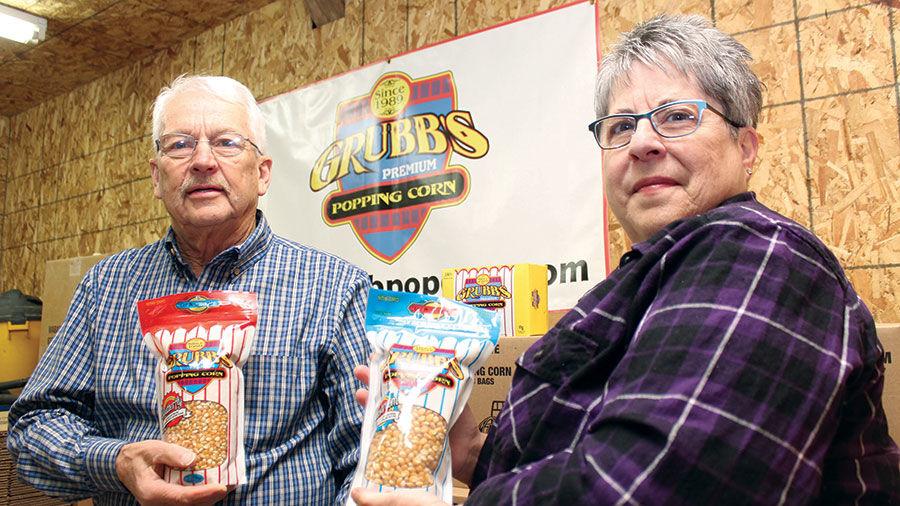 Still, they have enjoyed growing both popcorn and a family-owned popcorn business. And they say it is satisfying to relax on a century farm on a gravel road and know that people are enjoying your product in other homes on other roads all over the state and the country.
"Somewhere hundreds of miles away there are kids sitting in front of the TV eating Grubb Premium Popping Corn," Ginger says.