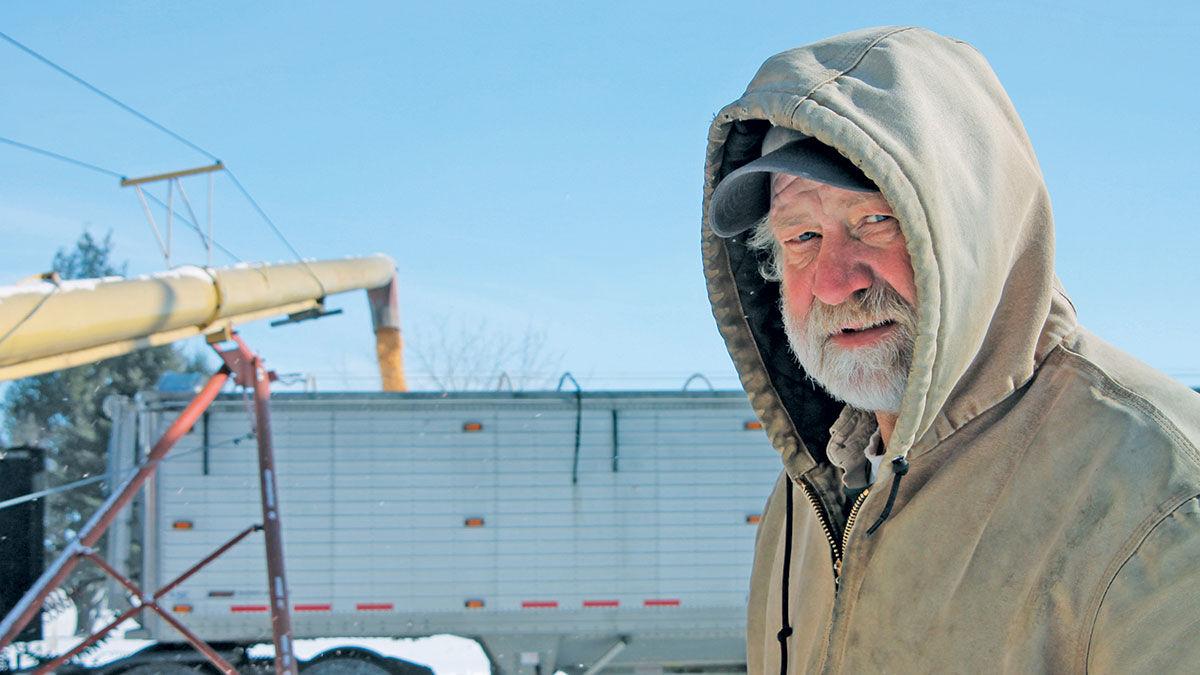 CLARKSVILLE, Iowa — The snow is blowing and the temperature is somewhere between cold and Arctic today, but Keith Lovrien isn't feeling down.
Lovrien is hauling grain, and the price for that grain is substantially better than it would have been six months ago. That fact, along with the hope the country will start emerging from the COVID-19 pandemic in the coming year, has Lovrien and other farmers across the Midwest feeling more upbeat than they have for a while.
"We're feeling good with the higher prices," Lovrien says. "Of course, we're holding our breath, too."
National Farmers Union President Rob Larew echoes that sentiment, saying, "I think it probably can be characterized as cautious optimism."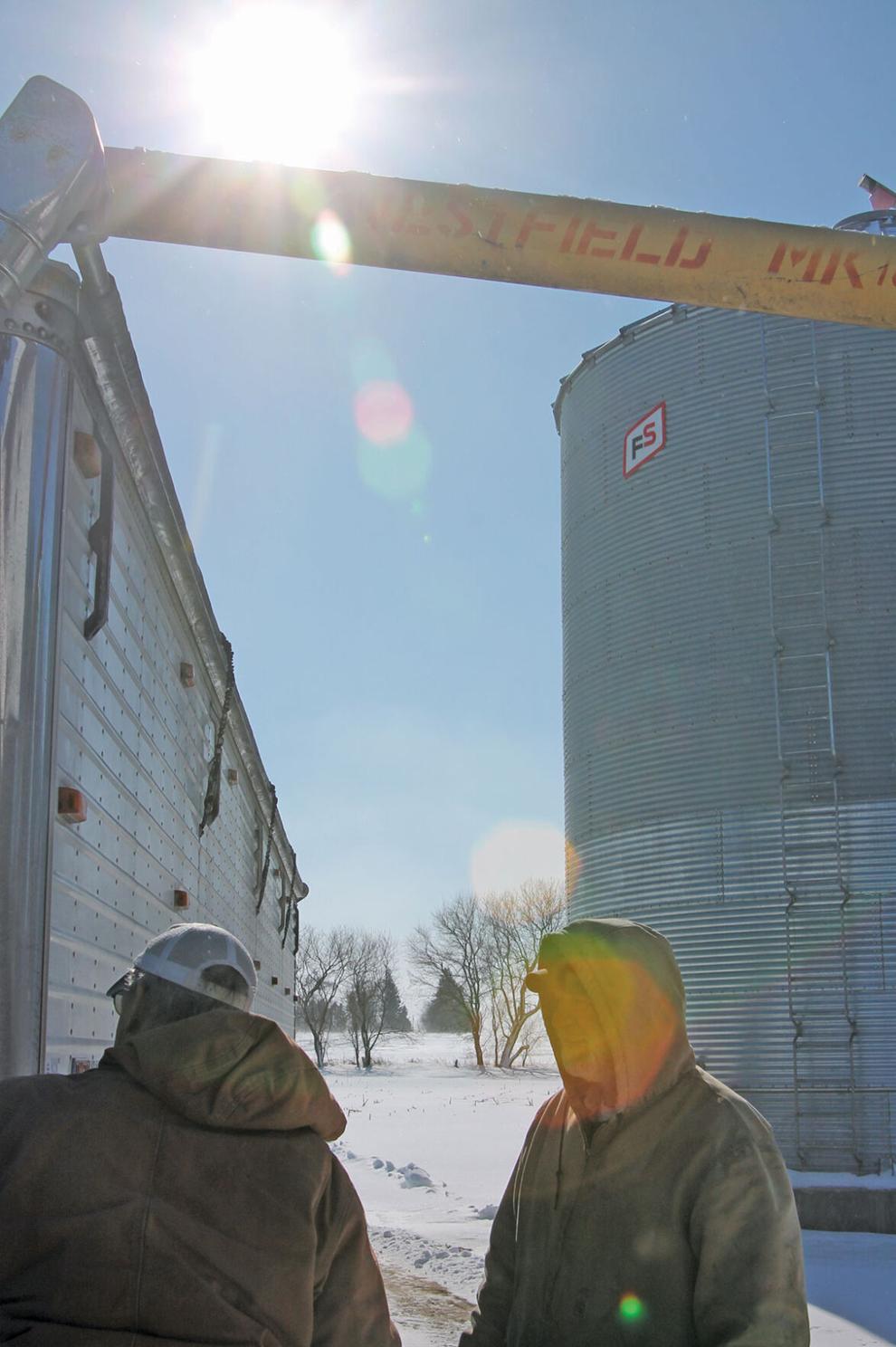 Larew ticks off a series of reasons for the optimism in farm country. They include hope that the pandemic may be waning, the fact that spring is starting to get closer, and hope that trade is picking up and may continue to improve. But the biggest reason is simply the fact that commodity prices are the best they have been in a long time.
"Higher prices definitely improve the mood in farm country," says Iowa State University Extension ag economist Chad Hart. "They give farmers a chance to fill in the fiscal hole they've been in for the last six to seven years."
And it has all been a bit of a surprise.
A year ago the United States had just signed the Phase 1 trade agreement with China, which did not solve all the problems between the two nations and did not end the trade war, but it did essentially declare a truce on the ag trade front and opened the door for the two nations to take a breath. Despite low prices, farmers saw some sunlight in their future.
Then the pandemic hit and things got quite a bit more pessimistic, Lovrien says. But strong trade combined with major weather and crop production issues in many parts of the globe changed that outlook and helped to spur a harvest rally that caught most economists and farmers off guard. Since the end of August, commodity prices shot up.
The downside, Lovrien says, is that he and many other farmers had already sold a considerable part of their crop before that rally happened. The upside is they have been able to sell at least some of this year's crop at high prices and have also been able to lock in some sales for 2021 and 2022 grain at higher prices. Livestock producers have also been able to sell at much higher prices than had been expected.
Of course, government payments also helped keep farmers afloat before the commodity price rally. USDA estimates say about 39% of net farm income in 2020 came from government payments.
American Farm Bureau economist John Newton says that isn't a fair number and says the government payments amounted to about 10% of total cash receipts for farmers in 2020, a discrepancy based on net farm income vs. total cash receipts. But he says that even at that figure, the government payments, which included temporary payments related to trade losses and pandemic losses, were large.
No matter what happened in the presidential election, those payments were destined to fall in 2021, Larew says. They simply weren't economically or politically sustainable. And with higher commodity prices, there is little economic justification for continued large government payments.
But the rally and the optimism that comes with it was both a surprise and a gift, Hart says, adding that "how it happened is incredible."
Hart says the price rally was not due to any one item, but several things on both the demand and the supply side of the ledger. That helps to make it potentially more sustainable.
Livestock producers do face the issue of higher input costs due to the rising grain prices. But they also have some hope that restaurant and institutional markets may at least partially recover in 2021.
Politics can always interfere, and some farmers are concerned the new presidential administration may push policies that would hurt them. That is possible, says Larew, although he adds it is possible the Biden administration will also push policies that will help farmers and boost prices. Farm-state lawmakers will be watching policy related to biofuels and climate under the new administration.
Larew says the appointments of Tom Vilsack as Secretary of Agriculture and Michael Regan as head of the Environmental Protection Agency are encouraging.
"We're going to keep watching it," he says of the administration.
"We still have some hurdles in front of us," says AFBF's Newton, citing the continued challenges with the COVID-19 vaccination campaign and the challenges facing the ethanol industry.
But he says the outlook this February is much better than it was last February.
Lovrien agrees. He says farmers are hoping the current rally points to several years of higher profits. Farmers went through two very long, very different economic eras in the past decade or so. From 2008 or 2009 to about 2013 they had some very profitable years. But that was followed by an extended period of low profitability or losses.
Right now they are hoping to make up for some of the recent losses.
And right now they at least see that as a possibility.