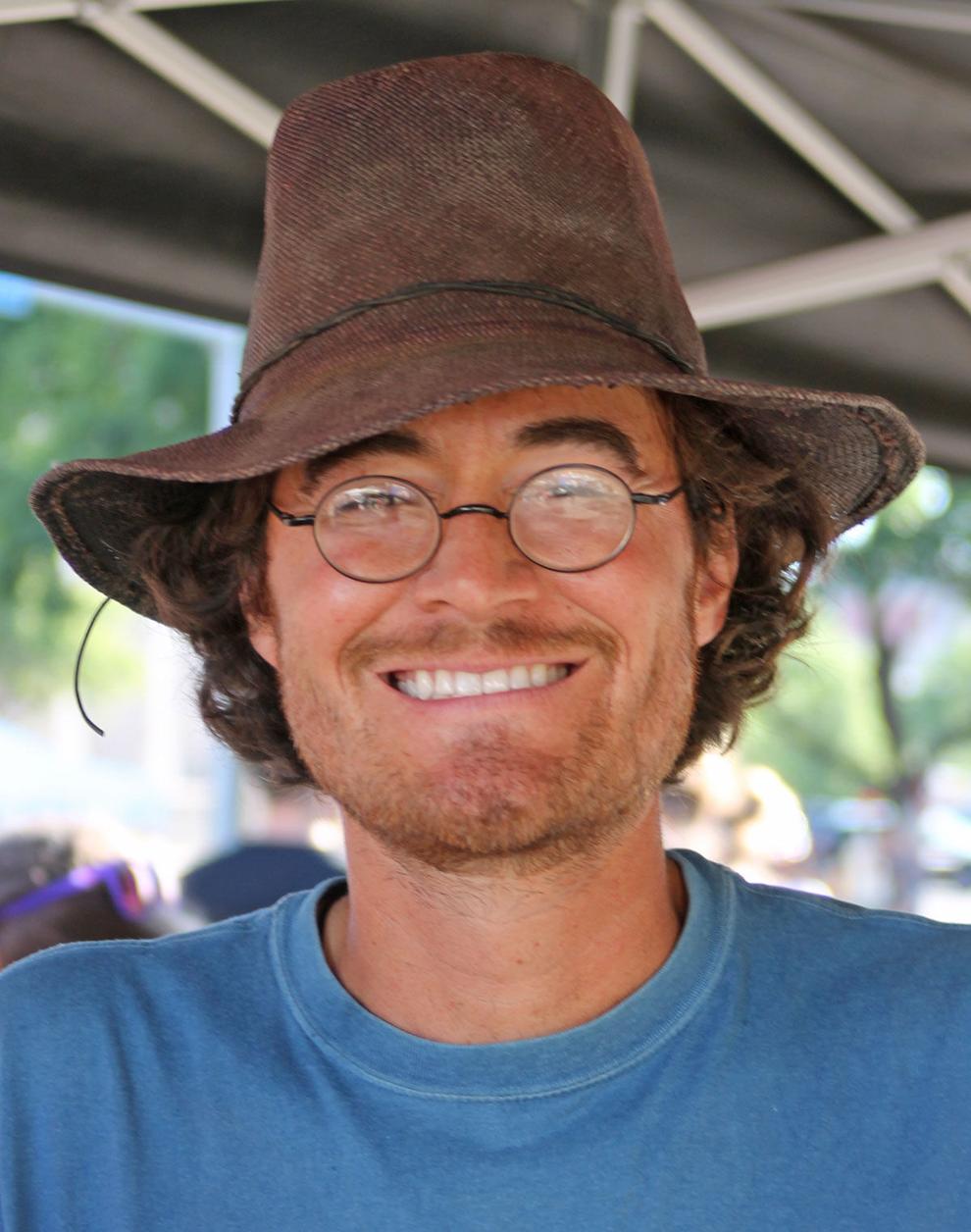 DES MOINES, Iowa — Dozens and dozens of boxes of strawberries line the front of Jordan Clasen's stand as the Downtown Farmers Market opens, but they are all gone by 9 a.m. After that, shoppers are left to choose from the garlic and lettuce and other types of produce on display.
That's just the way it works here, at one of the largest farmers markets in the country.
"It's definitely a show," Clasen says of the market that lines Court Avenue and spreads onto the side streets. "It's different from other markets."
Here, Clasen says, there are not just a handful of vendors selling some fruits and vegetables. There are several hundred vendors. There are food stands and crafts and street performers.
"From about 7 to 9 we see the serious shoppers who are buying their produce for the week," Clasen says. "From 9 to 12 it's state fair traffic."
But that is one reason the farmers market is an important part of the business plan for Clasen and many other vendors. It fits in with the CSA and other pieces of the business. Clasen and his wife, Whitney, run Grade A Gardens in Johnston.
They are farmers, but they operate on a different scale and a different business model than the corn and soybean producers who raise crops on vast fields across the state. Instead of large fields of grain they have about 20 acres, and about 8 acres of that total is in production at any one time.
For Clasen, the journey to this farmers market stand started in the produce section of a Hy-Vee supermarket when he was 14. His father worked at Hy-Vee, and the produce job was the first step into the working world for the son. For five years he worked there, learning all about produce and supermarkets. He eventually moved to Gateway Market in Des Moines, an independent supermarket that features many specialty products. After more than five years running the produce section there, he made the jump from supermarket worker to farmer.
In 2009 he started out with half an acre of garlic while he still worked full-time. The next year he added a few other produce items. By 2012 he decided there weren't enough hours in the day for both jobs so he left Gateway.
The timing wasn't the best because a drought hit the state that year, but he persevered and eventually started a CSA. In 2016, Whitney joined, bringing her experience in the farming side of the business.
Today, the couple and their daughter Willa are busy running the business, and they recently made plans to move from Johnston to Earlham next year. While they still specialize in garlic, they also produce strawberries, heirloom tomatoes and a wide variety of other vegetables. The operation is certified organic.
"We grow everything from apples to zucchinis," Clasen says.
Still, running a farm business that markets directly to the public through a farmers market is not an easy task. A normal week during the growing season starts with harvesting crops on a Monday for CSA distribution on Tuesday. Each of the CSA customers pays an annual membership and in return gets a box of produce each week during the growing season.
On Wednesday and Thursday there is no shortage of weeding and planting to do. Friday is dedicated to farmers market preparation. Produce is harvested to be sold the next day and everything is packaged and prepared.
On Saturday the alarm goes off at 4 a.m. Clasen does some chicken chores and other tasks on the farm and then tries to be on the road at about 5:30 a.m. When the market opens at 7 he is ready to greet his customers.
But if you want to make sure you get something you might want to get there early.