DES MOINES — Most people are familiar with the idea of a local soup kitchen or a food pantry. But what they often fail to realize is that there is an entire infrastructure that helps those places to function.
That's where the Food Bank of Iowa and other organizations like it around the country step in. They collect the food and distribute it to food pantries and other organizations.
It's a monumental task.
"We essentially serve all those organizations," explains Dylan Lampe, senior manager of marketing and communications.
That means collecting and providing food for 625 different agencies, charities, schools and other organizations in a 55-county area in Iowa. They stock local food pantries and also work through almost 100 schools to provide 5,400 packages of food to send home with kids on the weekend.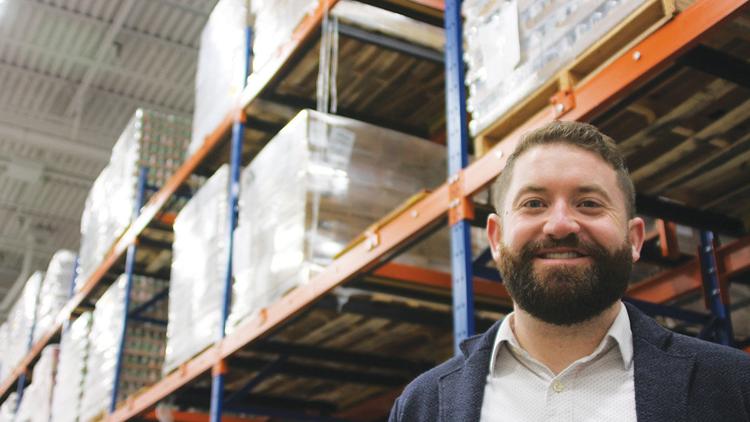 In October, the entire effort meant 1.6 million pounds of food went through this warehouse in the industrial part of Des Moines.
People can donate to their local charities directly, but the Food Bank tries to make sure they have enough food to supply the need in those communities. It isn't easy — Lampe says the need is probably close to 2 million pounds a month. The greatest need sometimes comes in the summer, when children are not getting school lunches.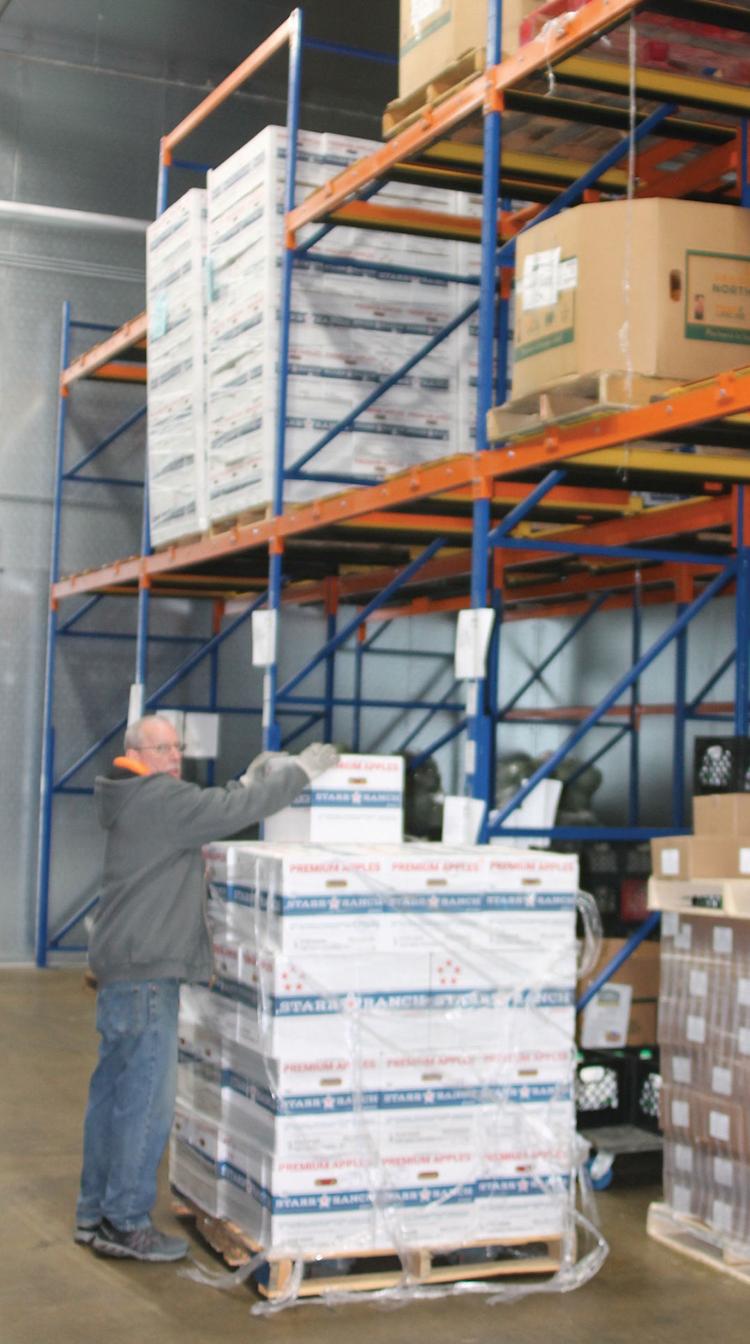 A walk through the facility in Des Moines shows what a logistical challenge this job is. The food bank gets about 50% of its food through donations, both from individuals and from businesses. Restaurants, supermarkets, food companies and others all donate. Sometimes that is because certain food items haven't sold and are near their expiration dates. Other food is healthy and edible but not very marketable (apples that don't have a perfect appearance). Others companies donate as a matter of charity.
Another 30% of the food comes through USDA emergency assistance programs that provide food for hungry people.
The last 20 to 25% of the food is purchased by the bank to fill gaps and paid for by cash donations made to the organization.
All this is done with a permanent staff as well as about 7,000 volunteers who donate about 20,000 volunteer hours a year. Some of those are one-time volunteers, such as those who come as part of a company or church volunteer day. Others are regulars who simply donate their time for the cause.
Workers and volunteers coordinate this logistical minefield, gathering food and determining who gets what, when and how. It involves sorting by hand, as well as re-packaging, using forklifts and trucks, and dealing with fresh and boxed food of all types going a number of places.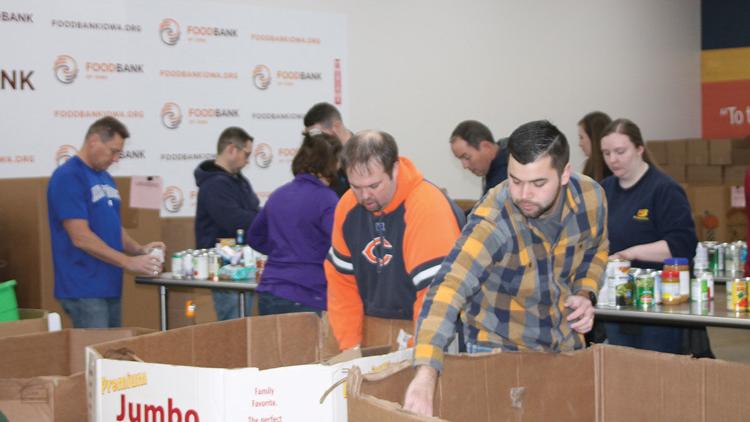 And all of it must be done on a schedule that makes sure no food goes bad and that everything is done in a healthy and sanitary way.
Lampe stresses that this isn't just the charitable thing to do. It makes good economic sense for the public.
Hungry children don't develop as they should. Hungry people make poor employees. Keeping people fed can help reduce crime and improve public safety. And all of those things boost the economy and help those who are not hungry, he says.