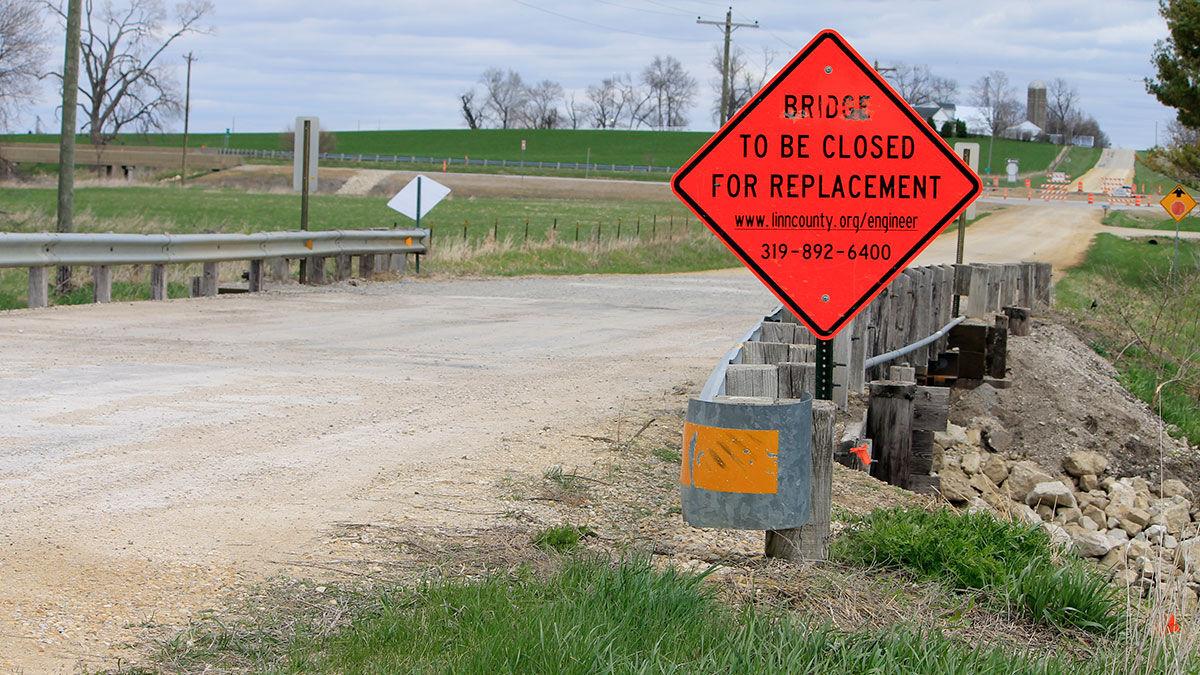 Fixing roads and bridges is a job that seems to not have an end date. When one construction job gets done, that means another project isn't getting done.
While these are tough jobs to orchestrate, engineers know there is plenty of work that needs to be done.
Gravel roads are a major area that needs attention, said Mark Nahra, president of the Iowa County Engineers Association and county engineer for Woodbury County. The system is aging, but costs to address these issues have risen, causing a loss of buying power.
"At a time when traffic and production in fields is going up, our gravel roads are probably in the poorest shape they've been in since Iowa got out of the mud in the '30s, '40s and '50s," Nahra said. "It's normal wear and tear. We are seeing where it's not just bridges getting old, but some of those granular surfaced roads are showing stress too."
He said as yield trends have gone up, it has increased the stress on roads. Higher yields means more semi loads, which are making multiple trips per day on some of these rural roads. That is particularly stressful on gravel.
"A lot of folks expect that, because they've done the job so long, gravel roads are not a very big step below pavement," Nahra said. "They are actually a small step above a dirt road, especially when our aggregate bases are getting thinner."
Rafe Koopman, county engineer in Clayton County, agreed that loads on gravel roads have increased so much that they simply aren't cutting it anymore.
"We have livestock feed being hauled in semis, grain being hauled further distances," Koopman said. "It used to be that the only thing that hit the road was milk or hogs going to market. It's considerably different. The soils a lot of our roads are built out of don't have the strength to carry those loads."
In Woodbury County, a $2 billion fertilizer plant built by CF Industries will help the county with building up some of those roads, Nahra said. That extra funding will allow them to do work without having to raise their property taxes.
"That's one of the reasons you hear folks in Iowa talking about how important economic development is because it helps generate that new tax base which can help you make those road improvements," Nahra said.
The Local Systems Bureau at the Iowa Department of Transportation oversees the annual plans for cities and counties, ensuring the money intended to be spent on projects goes to the right places. Nicole Moore, deputy director for that office, said she hasn't seen too much change for funding in recent years.
"The funding provided to counties and cities for bridges has been fairly consistent over the last decade," Moore said. "But the federal government has been giving more funding for bridges since 2018, which is all extra funding above and beyond the normal transportation bill."
She said with the extra funding, 77 more bridges have been replaced compared to a normal year. She said nearly all were poor or structurally deficient.
Nahra said he has been pleased with the progress in his county on bridges. The benchmark he uses is from a 2006 report. The county had 123 structurally deficient or functionally obsolete bridges. Fifteen years later, the number is down to 59.
"Progress is being made," Nahra said. "We've really had our foot on the accelerator, trying to get those deficient bridges taken care of and trying to eliminate those areas where our farmers have a lot of distance to travel. I would say that's typical of the way the majority of our counties are working."
"We always wish we could do more," Koopman said. "I feel pretty proud of the accomplishments we have made across the state."
According to the 2020 County Bridge report put out by the
Iowa DOT in February, 293 bridges became structurally deficient, while 340 bridges were repaired or replaced. That leaves 4,413 bridges deemed structurally deficient in Iowa, with only 349 of them closed to public use.
"It's been fairly consistent," Moore said. "Some were replaced, some had major rehab and some had a light rehab. There are a few instances where bridges become structurally deficient as well, but the report shows net improvement."
Some of the funding for the work in Woodbury County comes from property tax increases, garnering $6.5 million from a project levy to replace some of their bridges. Funding has also come from FEMA after recent flooding and other money from Homeland Security and local sources, Nahra said.
Koopman said funding is always something they have to keep in mind, whether it's from the state or outside sources, so they do the best they can with it. Having a constant source of money from the state allows them to plan future projects.
"We have to do things as efficiently and cost effectively as we can," Koopman said. "I feel good about the stuff that's going on. The way infrastructure funding is set up is pretty good."