GRAND RIVER, Iowa — Alicia Stogdill was not sure what she wanted to do, but she was sure of one thing: She needed a change.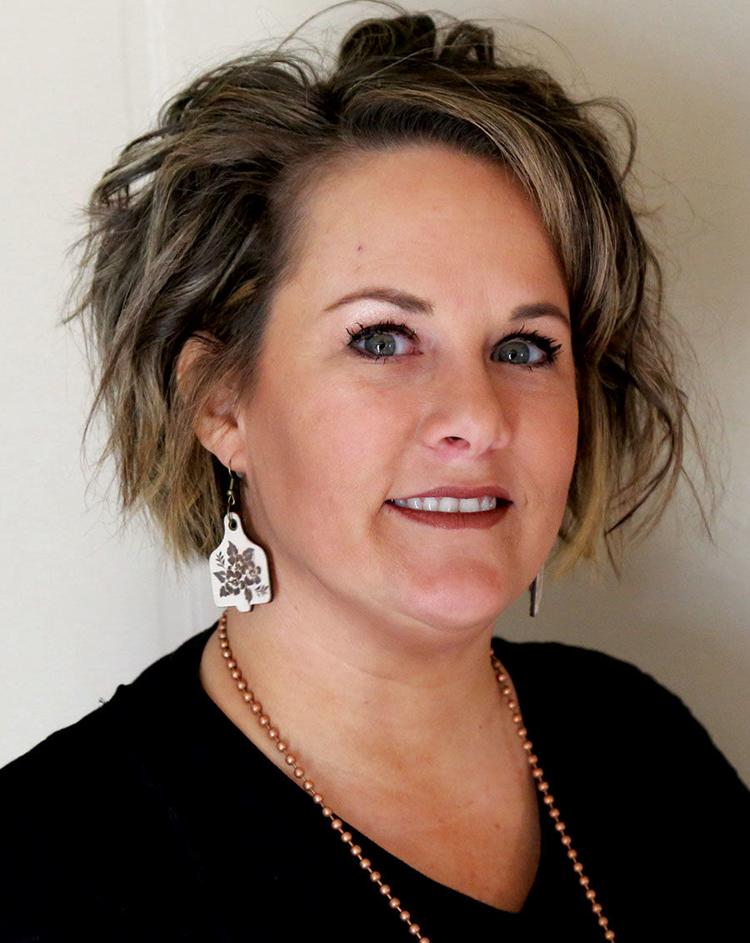 "I was in banking for 17 years, and I was burned out," she says. "My husband had three children from a previous marriage, and we had one of our own and I wanted to spend more time with him.
"I was always crafty, so I thought maybe I could do something with that."
Less than five years ago, Momma's Country Soul got its start in her Decatur County, Iowa, home. What started out as a small venture has grown into a business selling products into 12 different states.
"It's been incredible," Stogdill says.
She started the business by making burlap prints, then eventually started making diffuser jewelry for essential oils.
"That really set my business going," Stogdill says.
She added leather earrings and cuffs.
"I would use old belts, whatever I could find at first," Stogdill says. "I basically taught myself how to do all of that. It was a lot of research and a lot of trial and error, and I watched videos on YouTube."
Her "cattle tag" jewelry items are some of her most popular.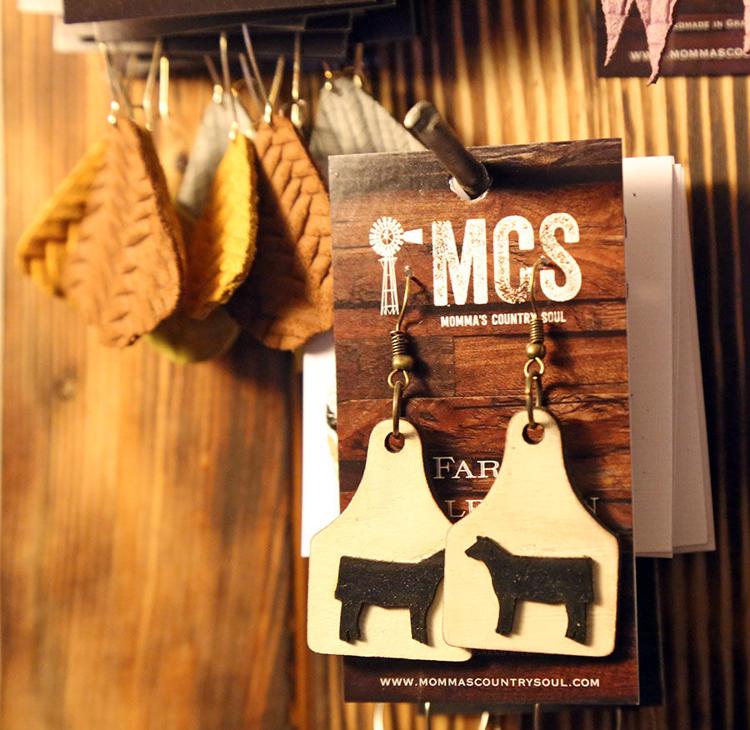 "That's what I grew up around," Stogdill says. "My grandfather owned a sale barn and was an auctioneer, and he taught my dad all that. I grew up in sale barns and around cattle, so it's very personal to me."
To promote her business, she hit the vendor show circuit, spending many weekends away from home, and created a Facebook page to help with marketing.
"You can reach so many people with Facebook," she says. "Between that and word of mouth advertising, everything started to take off."
She would take her charms and chains to vendor fairs, making jewelry for customers on the spot.
"They really liked seeing how I did it, and I think that really helped me out," Stogdill says.
Because of the business growth, she now only attends four shows annually. Stogdill also has a shop on Etsy. Today, she sells to 48 boutiques and also takes individual orders online. Stogdill customizes jewelry, with much of that geared toward memorials for loved ones, she says.
Orders are shipped out daily from her south central Iowa home. During busy times of the year, Stogdill says she may only get four hours of sleep daily.
Her husband, Mark, helps with the business, as does their 9-year-old son Hayes. Stogdill says other family members and friends help out when she needs it.
"I'm very blessed to have them all," she says. "Hayes even takes orders to school for me."
Stogdill hopes her business will continue to grow. One of her goals is to display at a huge vendor show in Dallas, which specializes in rural and western jewelry and other items.
In the meantime, she will continue to enjoy building her line.
"I had no idea it would be this busy," Stogdill says. "I always loved crafting, but I never thought it would grow into a business like this. It really is unbelievable."
---
On the web
Find Stogdill's shop at:
And on Facebook at: