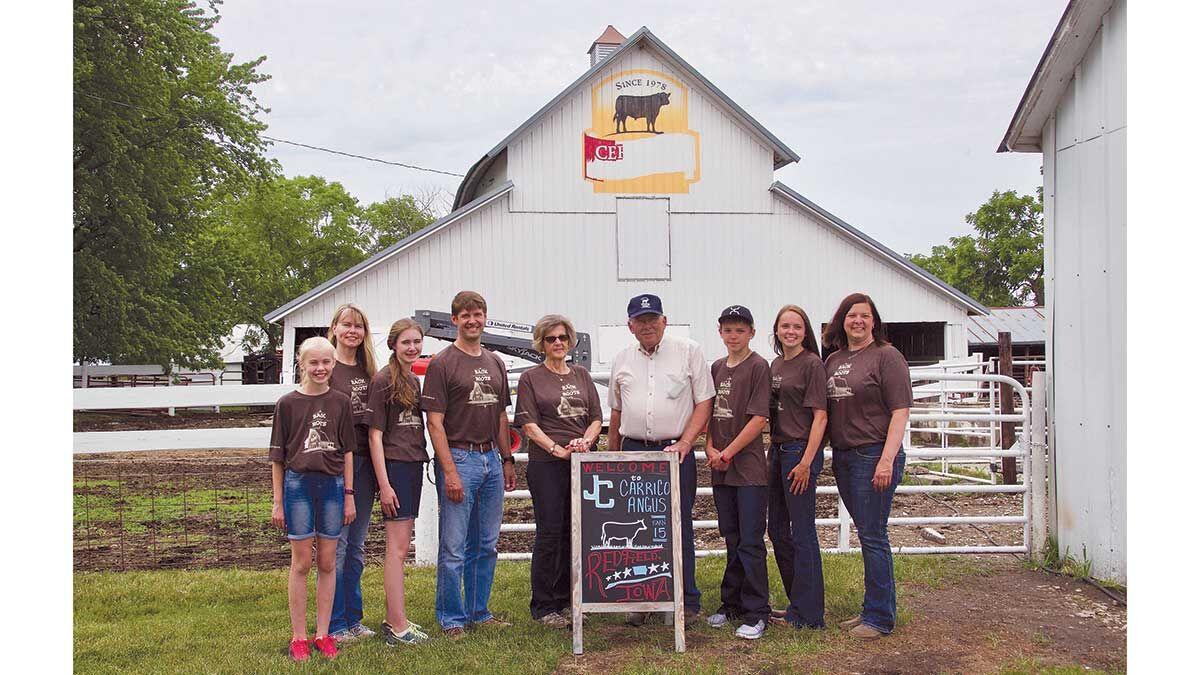 REDFIELD, Iowa — While any farm needs to make money, it's clear the most valuable asset on Jerry and Ruth Carrico's farm is its connection to family.
The couple's Dallas County, Iowa, farm has been in the family since 1871 and was certified as a Heritage Farm — for farm families that have owned at least 40 acres for 150 years or more — this year by the Iowa Department of Agriculture and Land Stewardship.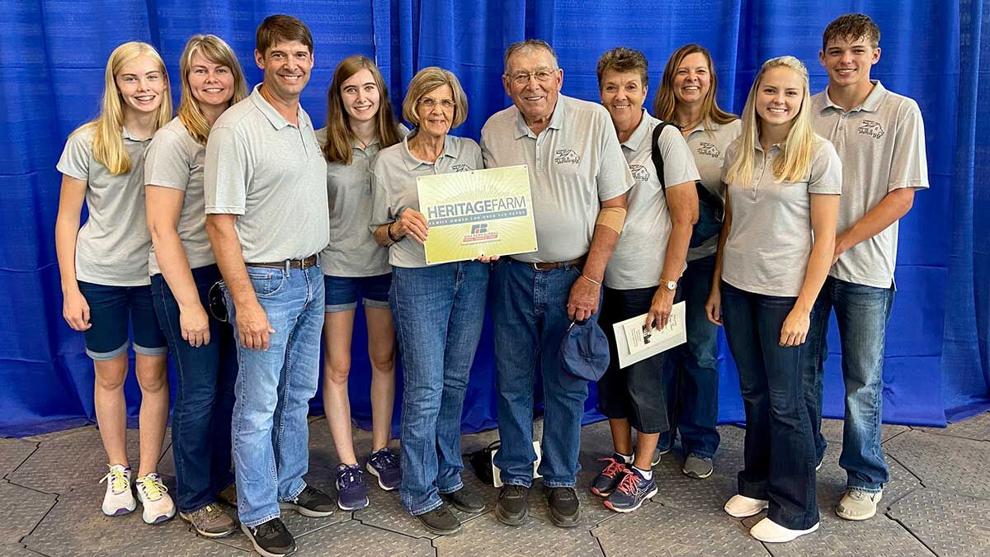 Crops and hay are grown on the central Iowa farm, and for several decades, Angus and other cattle have grazed pasture acres.
The farm has been passed down through the family of Jerry's mother, Ardis Carrico.
"We didn't homestead it, but we bought it from the people who did," he says, adding that side of his family moved to the U.S. from England.
Jerry says the farm has grown through various transactions over the years. When he was growing up, he milked cows every morning and night. A few beef cows also were part of the operation.
After being away from the farm for a few years, Jerry and Ruth moved back in 1974 after his father, Lonnie, became ill.
"When I came back, we rented more pasture and I got some more cows," Jerry says. "That's really how we got involved with the Angus business."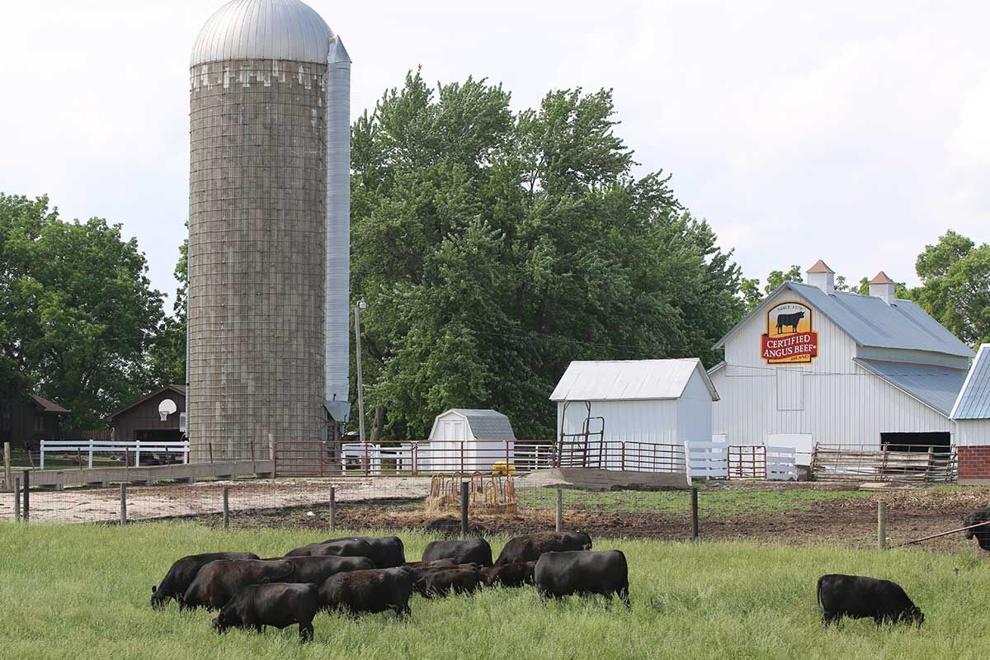 In addition to cattle, Jerry and Ruth started raising a family. Their two children, Jason and Jennifer, showed cattle while they were growing up and continue to make their living in agriculture.
Jason and his wife Julie live near Williamsburg, Iowa, with their two children — Katie, 19, and Laura, 15. The couple farms with Julie's father.
Jennifer is active on the farm and also works for the Iowa Cattlemen's Association as southwest membership manager. Her two children — Kassidy Bremer, 21, and Klayton Bremer, 16 — continue to show cattle and both are very active on the farm.
Jennifer's children are the sixth generation to be part of the farming operation.
Carrico Angus continued to grow and became well known in the purebred industry. The herd was sold in 2006, but Jennifer was able to purchase some of the genetics and continues to raise cattle.
Jerry says it took a lot of time and patience to expand the farming operation.
"When we came back in 1974, it was pretty hard to get started with the four-row equipment we had," he says. "I remember one time we were planting a farm in the evening, and Jennifer had to ride on the tractor and hold a flashlight so I could see. We never did that again.
"Farming is just so much different now with all the acres people have. Our cow herd was able to help support our crop acres through the selling of seedstock."
The family also had some off-farm income as Ruth worked for the postal service for over 30 years, including the last few years as postmaster.
Jennifer moved back to the area in 2005 and says she appreciates having that opportunity.
"When I was growing up, I really didn't know where I would end up living, so it was nice having this farm to come home to," she says. "Our old barn has always been my safe place."
That barn was selected in 2018 to help celebrate the 40th anniversary of Certified Angus Beef.
"They were looking for 40 barns to paint their logo on, so I signed up without telling Dad and Mom," Jennifer says. "When I found out we had been selected, I had to figure out how to tell them. Dad seemed a little reluctant at first, but he started to like the idea more."
"It's one of the most exciting things we've had at this farm," Jerry says.
The old silo on the farm was built by Ruth's father, who had a cement company in Sioux County. Ruth says the silo, built in 1978 or 1979, was the last one her father built.
"It has always just meant to much to have this farm and the heritage behind it," Ruth says. "We love that our family is still involved with it."