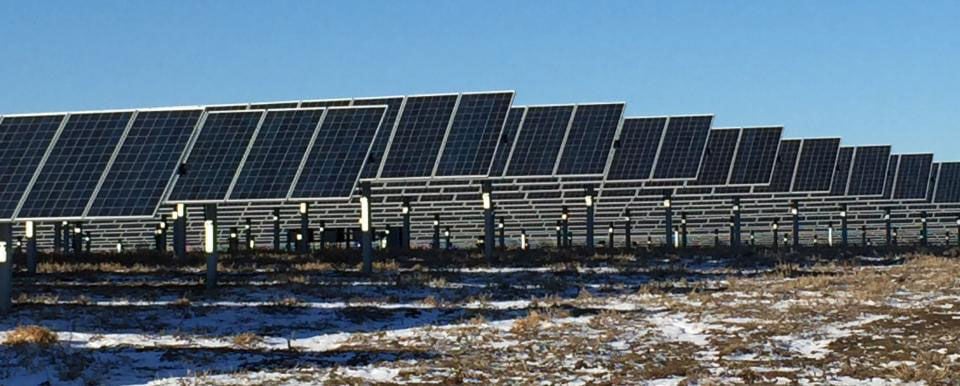 PALO, Iowa — As pushes for alternative energy are on the rise, two proposed solar projects in Iowa have become a hot-button issue.
Reports of a potential 3,500 acre NextEra solar farm in Palo and a 750-acre farm in Coggon, built by Clenera, have members of the Linn County towns concerned about how they will affect their lives, and for farmers in the area, their land.
"We have some concerns about industrial scale solar," Jeff Ralston, a Benton County farmer, said during a May 25 public meeting held regarding the projects. "Our overriding concern is a large company with no vested interest in our community will initiate a project motivated by profits with no concern about quality of life."
That sentiment was echoed by many in attendance at the Linn County informational meeting. Charlie Nichols, director of planning and development for Linn County, Iowa, said there has not been a formal application brought by a solar company to the board of supervisors. However, he did say one might be coming.
"We don't have an application," Nichols said. "I know the developer has been through the area and we might get one, but as of right now, that's all in the works."
NextEra owns the now-closed Duane Arnold nuclear plant in Palo and announced plans in March to turn the plant into a 690-megawatt solar farm. In April, Clenera announced plans to build their farm in Coggon, with a power-purchase agreement in place with Central Iowa Power Cooperative.
Nichols and other county officials held the meeting to address some of the questions and concerns those in Linn County had about possible solar farms, with another meeting being held in early June near Coggon.
Nichols detailed the process for a solar farm to be built on county ground, saying the process may vary a bit around the state of Iowa. If an application is received, there will be a technical review held on the first Thursday of the month following the application. The process will then go through planning and zoning before coming to the board of supervisors who will have three separate public comment sessions before voting. If the project is large enough, it would also need to be approved by the Iowa Utilities Board.
Nichols noted cities such as Palo would not have a final vote in the county decision, but their formal concerns are "taken into consideration" by the board of supervisors.
The county panel also addressed how land concerns, such as runoff and water quality, would affect the application process. Jon Gallagher, with Linn County Soil Conservation, said their sign-off would come as the application process goes on. The department would ask for the company's plan and how it would potentially affect those parcels of land being used.
"We would ask that the post-development runoff would meet pre-development runoff measures," Gallagher said. "Flooding concerns are akin to storm water management aspects of things, and without having the (plan) I can't say what it would look like."
Another concern was whether eminent domain might be used to take the land needed for any potential project, as NextEra reportedly used that verbiage in letters to property owners in the area. Nichols said that would ultimately be a state issue.
"They said they have not requested it, but eminent domain has been used for transmission lines in the past, but has never been used for solar panels," Nichols said. "That would all go through the Iowa Utilities Board."