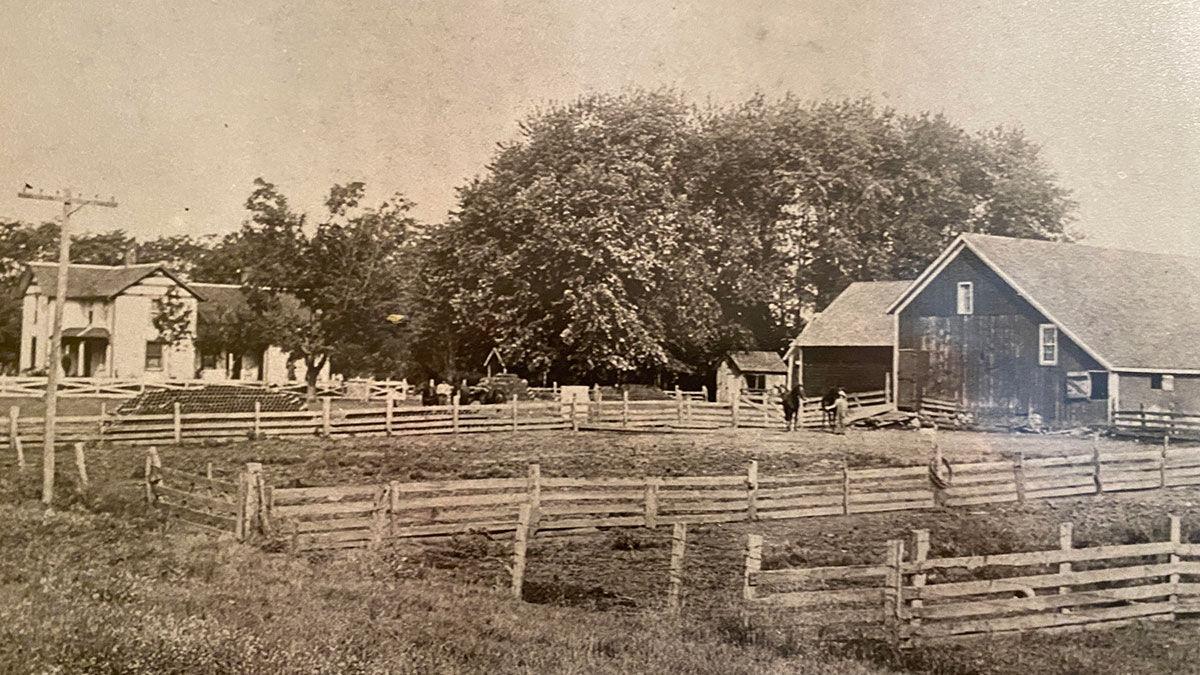 WASHINGTON, Iowa — Jim Cuddeback couldn't help but smile when thinking about the importance he places in family.
With 30 first cousins on his mother's side of the family, there is plenty of family to keep in contact with. This has led to hosting reunions about every five years, and they just keep growing.
"When they started coming, we had to spread things out, so we rent a camp south of Washington every five years," Cuddeback said. "When we did this six years ago, we had 140 relatives come back. We are fortunate because they like to come back and we love to have them."
To keep the family in the loop, Cuddeback sends out a weekly update of farm life throughout the growing season.
The Washington, Iowa, farmer can trace his family roots back to France in the late 1600s and Jacques Caudebec, who emigrated from France to America after King Louis XIV revoked the Edict of Nantes which was originally enacted to give Protestants, or Huguenots, more rights at the time.
After arriving in New York, he changed his name to Jacob Cuddeback. The family stayed in New York until the mid-1800s when one of Jacob's descendants, Norman, moved out to McDonough County, Illinois.
Norman's son and Jim's great-grandfather, Henry Jay, moved to Washington County, Iowa, in 1905, after the Illinois farm became too small to support the entire family. Henry packed up and bought 240 acres just west of Washington for $100 an acre, plus an additional $5,000 to pay off a bank note owed by another man. This year marks 116 years in Washington County for the Cuddeback family.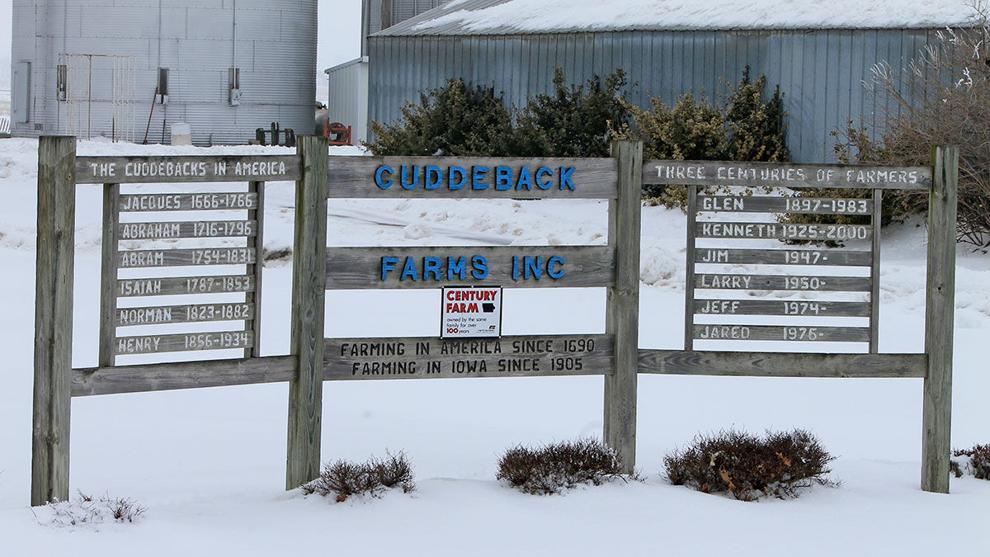 Over that time, Jim said there's been a lot of changes, particularly in the wildlife that roamed the area.
"Early settlers used to come up to just the southwest of our house and shoot buffalo in the summertime," Cuddeback said. "There was a big, low spot in the center of our field — they called it a buffalo wallow — and it would hold water in the summer. That's quite a change."
Jim said the land was poorly drained when purchased in 1905, requiring many miles of clay tile to be placed over the first two years.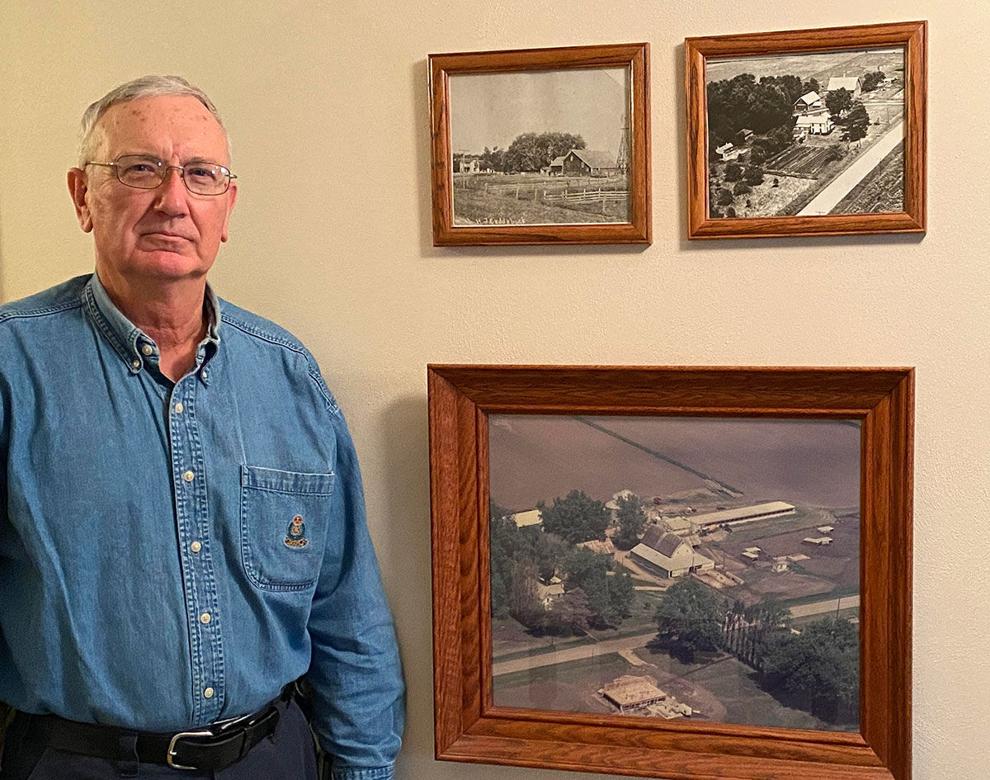 While row crops have been common for the operation through its history, Jim said his father, Kenneth, raised sheep and some cattle. When Jim joined the operation, they looked for additional income and added hogs to the business for nearly 30 years. They stopped owning their own hogs in 2000, shortly after a rough season.
"In 1998, that was the year that hogs went to nothing almost," he said. "Anyone raising hogs lost their shirt. We were paying $35.50 for a 13-pound weaner, and selling a 230-pound fat hog for about $33.50 cash — not per pound. We lost $57 per head on 600 head every eight weeks. That's when we started contract feeding."
He said nearby towns have also changed quite a bit since he's been alive. The small town of West Chester, Iowa, is a couple of miles north of the Cuddeback farm, and it used to be "a thriving community," with two elevators, a general store and a lumberyard. Both Jim's parents and Jim went to school in West Chester, and his son Jeff attended the school before it closed during his kindergarten year.
Cuddeback said the changes aren't limited to the area, but also in the technology used. In the past 20 years, he said the implementation of GPS mapping and autosteer in equipment being used is incredible. Before that time period, he said changes, such as switching to no-till planting, were more spread out.
"My dad never saw auto-steer or GPS mapping," Cuddeback said. "During his lifetime things didn't change a lot because they were plowing, disking, harrowing and planting. Toward the end of his farming career, we got our first no-till planter, so that was a major change for him to put the plow away. They didn't think we could do that, but we did and it has worked."
As farming continues to look to the future, Cuddeback said he doesn't know what might be on the horizon for the next technological advance. However, he hopes to see farmers continue to be allowed to operate the way they need so they can continue producing and making a living doing so.
"I tend to worry about government regulations," Cuddeback said. "I fear there's going to be regulations that hurt the farmer, and I don't know what they are yet. I don't know what the future is going to be."