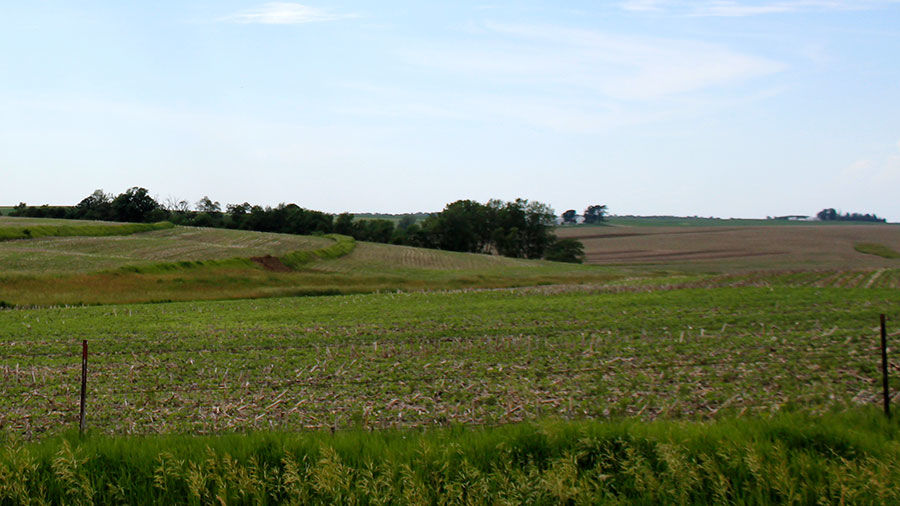 Iowa saw less ag land being sold last year than normal, which continues the trend down from the high number of transactions experienced several years ago.
Sam Kain, area sales manager for Iowa for Farmers National Company, said prices for good quality land are steady to trending a bit higher, while lower quality properties are 5 percent lower when compared to the past six months.
Auctions continue to be the predominate means to sell farmland in Iowa, with estates being the majority of the sellers, Kain said in a company news release.
Ag lenders remain cautious in their outlook as the lower farm incomes of the past few years increasingly put pressure on the financial condition of borrowers. Even though Kain said he has only seen a few forced sales of land, the expectation is that there may be additional financially encouraged sales coming.
"Farmers National Company has seen another increase in its Iowa sales so far in 2018," Kain said. "Our agents have marketed and sold 34 percent more farms and 63 percent more acres to date than last year."
The trend of less land on the market continues in the eastern Corn Belt states.
"The market is basically stable," said Roger Hayworth, area sales manager for the region that includes Illinois, Indiana, Ohio, Michigan, Missouri and Arkansas.
Prices for good-quality tillable acres are steady in most areas. Lower quality land is steady to slightly lower as there is less demand for these farms. Hayworth is seeing a slight switch from public auctions as the preferred method for selling a farm to having more private treaty listings as buyers become more cautious in their land purchases.
Those selling land at this time are predominantly trusts and beneficiaries. Very few sales from farm operator financial stress have been seen so far. Farmers and local investors buy most all the good quality cropland that comes up for sale. Larger investors are in the market, but they are measured in their land purchases.
"We believe land buyers are being more cautious right now in making large purchases," Hayworth said.
Land prices in the Dakotas and Minnesota are surprisingly good given the low commodity prices.
"Prices for good-quality cropland are as good as a couple of years ago," said Brian Mohr, area sales manager for the region. "The somewhat slower overall land market in our region is mainly due to fewer farms and ranches for sale, especially in western South Dakota."
Prices for average to lower-quality land are fairly stable to down slightly compared to a year ago, while buying interest for good quality farms helps bring better prices than anticipated. The primary sellers of ag land right now are family trusts and inheritors of the property. Local farmers are the predominant buyers of most of the cropland that comes up for sale.