AMES, Iowa — Mark Rasmussen answers the door himself. There is no receptionist.
"I'm kind of a one-man band," he says.
That's the reality at Iowa State University's Leopold Center for Sustainable Agriculture these days.
"At times it's kind of a lonely job," says Rasmussen, the center's director, who went from directing a staff of 16 to turning out the lights himself when he goes home for the night.
"It's kind of like being the Maytag repairman," he jokes.
It was a little more than a year and a half ago that Rasmussen got a phone call informing him that state legislators were considering eliminating the center. It was a complete surprise to Rasmussen and most of the supporters of the Leopold Center.
But just a few days later that idea became reality. The only reason there is still a sign on the door with the Leopold name on it is that then-Governor Terry Branstad used his line-item veto to cut language in the legislation that would have put the center out of existence. The fact that the center's $5.2 million endowment could not be used for other purposes may have influenced that decision.
So today the center exists, but most of its research projects have either ended, been eliminated or been transferred to Nutrient Research Center at ISU. A staff that once numbered 16 people now only includes Rasmussen. Former director Fred Kirschenmann, still has an office here and serves as a distinguished fellow.
Rasmussen works with a very small budget and still gets input from an advisory board representing farmers and farm organizations across the state.
"The irony of the situation is that right now everybody is jumping on the sustainability bandwagon, and here we are going backward," Rasmussen says.
The Leopold Center was created in the late 1980s and conducted groundbreaking research over the years on subjects such as cover crops and hoop buildings. Rasmussen says some farmers may have thought the center put too much focus on issues such as organic farming or that it was too critical of conventional farming methods, but Rasmussen says part of its legislatively mandated mission was to question existing practices and to ask hard questions.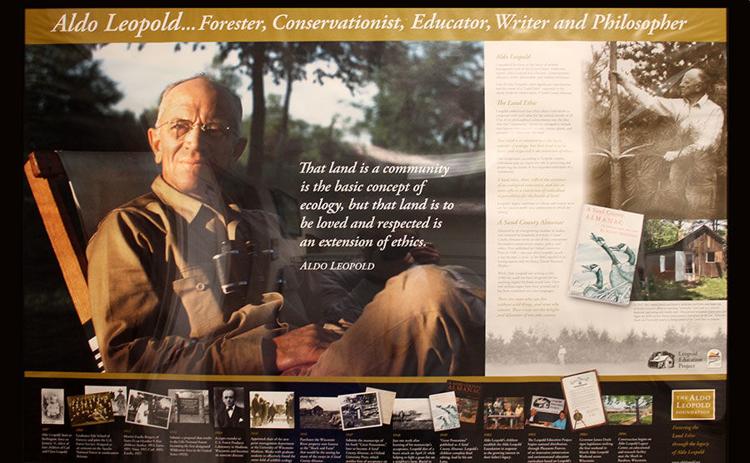 Today, he says, the role of the center has had to change, thanks to the much smaller budget.
Instead of directly funding a large number of research projects, it provides small grants as a sort of seed money for projects headed by others. Right now it is involved in a project to study hops production in the state, as well as studies on miscanthus cultivation, canola and grassland.
Climate change is an issue of discussion, and projects such as finding ways to analyze grass-fed milk are being considered.
"We've had to prioritize our work," says Rasmussen, who is an animal scientist by profession.
At the end of the day, the Leopold Center for Sustainable Agriculture is a shadow of its former self, but it still does exist and it still takes seriously the idea of looking at the big picture in agriculture and trying to look at sustainability.
"We're still here," Rasmussen says. "We're still alive."