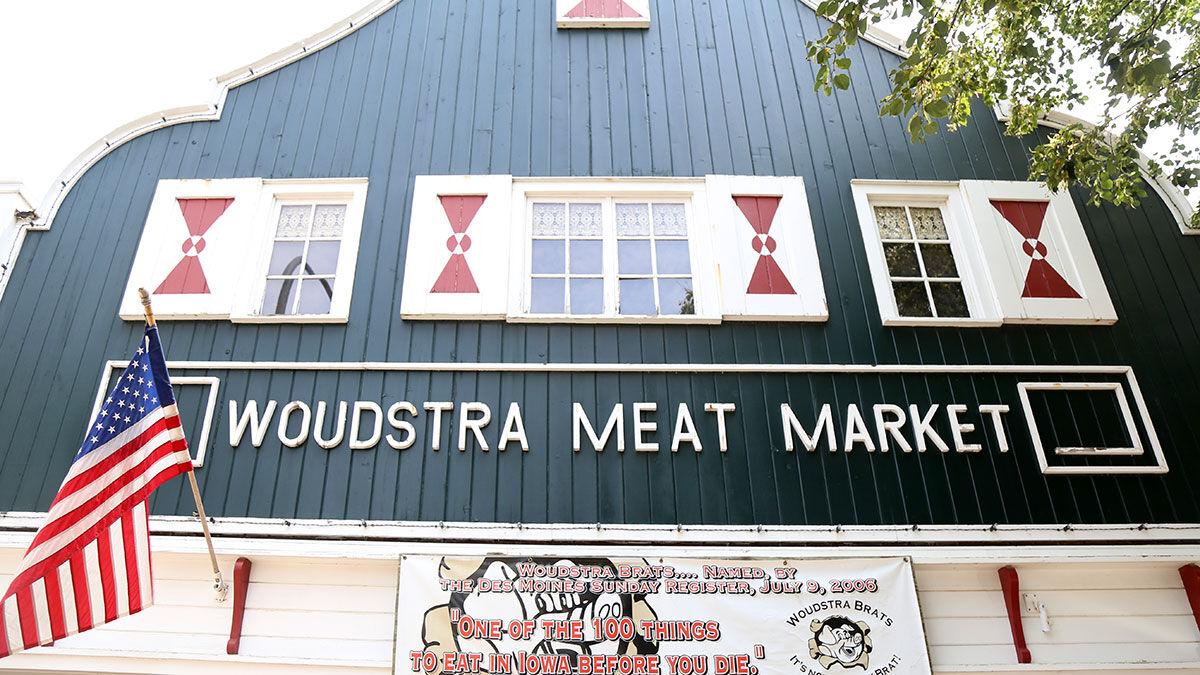 ORANGE CITY, Iowa — Woudstra Meat Market was bustling with activity on a warm July afternoon. While some customers were buying brats at a sidewalk stand, others carried out bags of assorted products.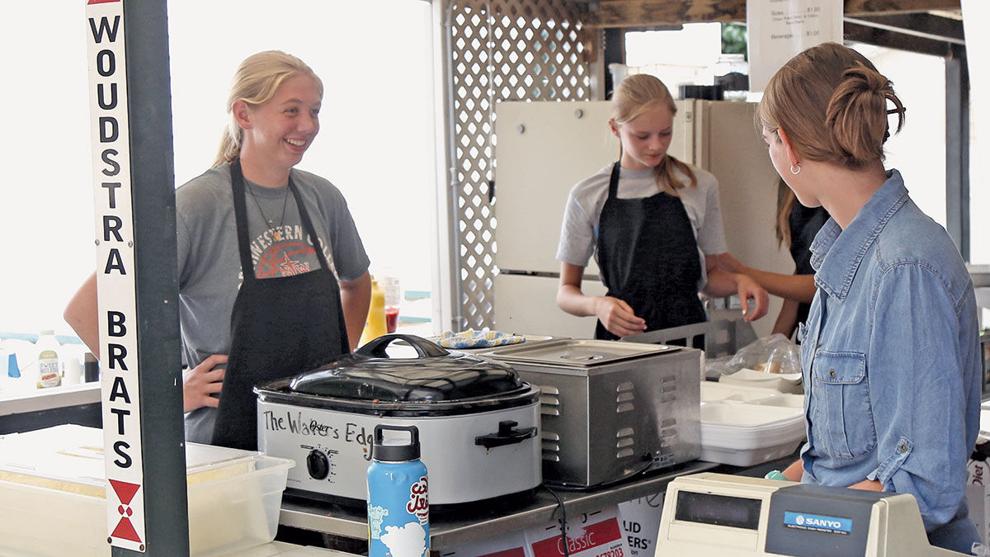 It was a fairly typical day for this northwest Iowa business.
"We keep pretty busy," says Vonda Post, who owns the Sioux County establishment with her husband Steve and their partners, Junior and Kim Hoogland.
The Posts grow grain and finish hogs, while the Hooglands have a dairy operation. The quartet took possession of the business May 1 with an eye on the future.
They are in the process of building a new processing facility on the edge of town. Once that's done, the current building will host all the retail business.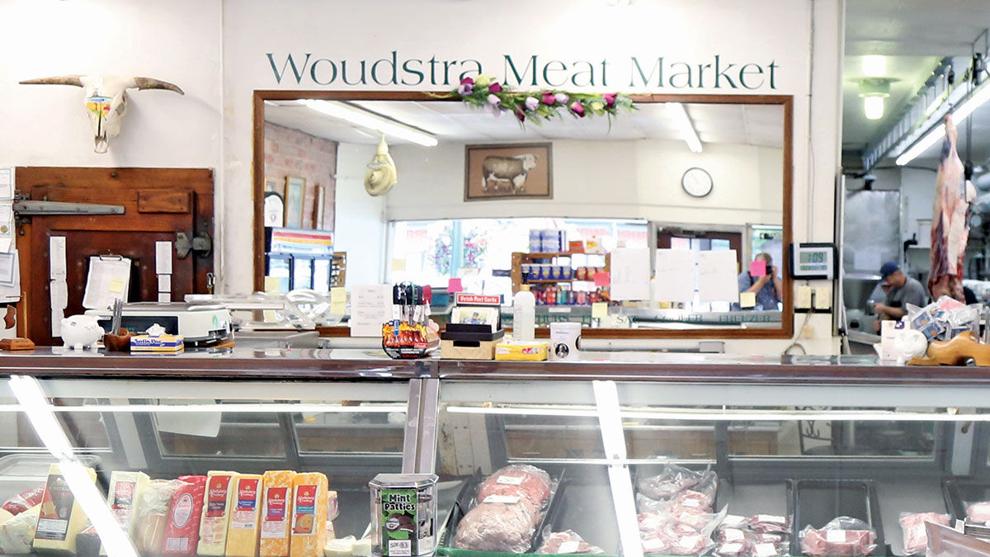 "It will be bigger, and with the inspection process, we will be able to sell meat from our own livestock," Post says. "Our goal is to have it running by the end of the year."
She says expanding the processing capacity was part of the plan prior to the purchase of the market.
"We did a lot of research, maybe 6 to 8 months of it," Post says. "We saw an opportunity to grow the business."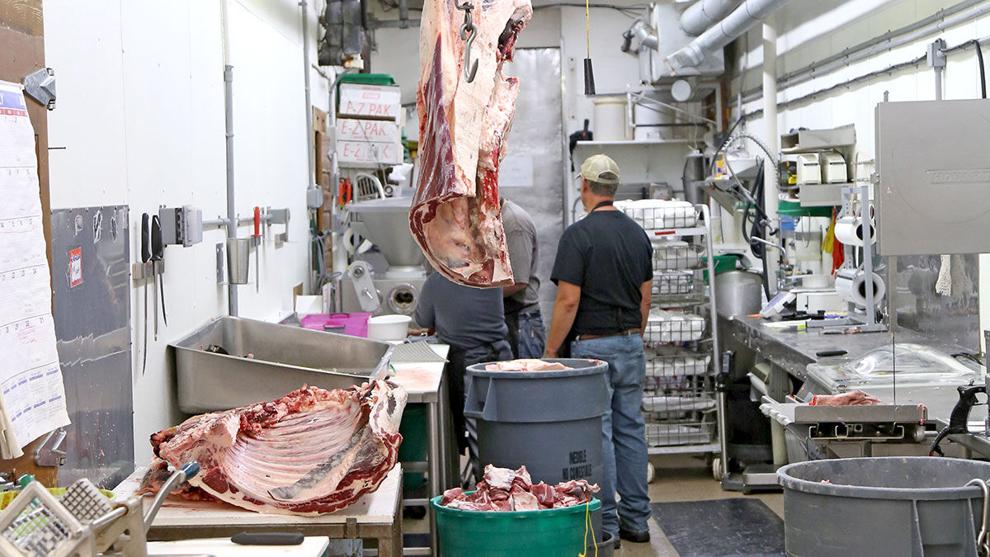 Many other processors and meat lockers are seeing similar opportunities, says Christa Hartsook, small farms program manager for Iowa State University Extension's Farm, Food and Enterprise Development program.
Concerns over meat shortages in the early weeks of the COVID-19 pandemic prompted consumers to reach out to livestock producers directly. While animals were available, locker space was not.
"The pandemic had a significant impact on the interest and demand for locally raised products," Hartsook says. "I think we saw the challenges to our current supply chain become very pronounced when shut-downs had to occur, which in turn had consumers and producers alike looking at direct marketing meat as an option."
She says many people have reached out to her and others at Iowa State to gather information about expansion, sales and other aspects of the industry.
"We have received a lot of interest over the last year from producers interested in investigating what it takes to sell their own products and from groups and individuals interested in a small-scale locker business," Hartsook says.
There are hurdles to clear in order for producers to sell their own meat products.
"First, those interested in marketing direct meat need to look at the regulations surrounding their current processor — does your processor have the kind of license needed for you to do branded product sales or further sales of product?" Hartsook says.
"If your plant is a custom plant, you can still sell a live animal to another individual and that individual pays for the processing. We saw consumers looking for the added security of having a readily available meat supply in the freezer during COVID."
Those inquiries are usually sent to the Iowa Department of Agriculture's meat and poultry inspection agency.
"We send them there first because we want to make sure everyone is aware of all the regulations regarding meat and poultry processing and the bureau is there to assist individuals," she says.
Hartsook has heard of new processors announcing plans to build or expand, and some are now up and running. It's too early to tell if this shift is a trend, or if it is here to stay.
"Whether or not this is a trend or a longer shift in the market remains to be seen," Hartsook says. "I think the impacts of COVID continue to be seen on the market and the surging demand for all things local.
"As a long-time advocate for small farmers, I'd love to see the trend continue, knowing it provides an outlet for our producers and a stronger sense of community in rural Iowa."
Post says her locker is booked into 2022, although that could change once the new facility is up and running.
She believes more and more consumers will want to know where their food comes from, and that's a story the livestock industry needs to tell.
"Consumers pay more attention to the origin of their food," Post says. "When we are able to sell our own meat in the store, we can tell them that story. I think they'll like hearing it."