MINDEN, Iowa — While many businesses have suffered during the COVID-19 pandemic, meat lockers such as the one Jeff Hodges runs in Minden have had trouble keeping up with demand.
"We're swamped," Hodges says. "We're booked for a year."
Hodges says that when COVID hit last spring and some farmers couldn't find a place to market their livestock, they turned to local meat lockers as a way to move at least some of their animals. After packing plants got back up to speed, both farmers and consumers realized they liked using the local meat locker.
"I'm doing as many hogs per week as I used to do per month," he says.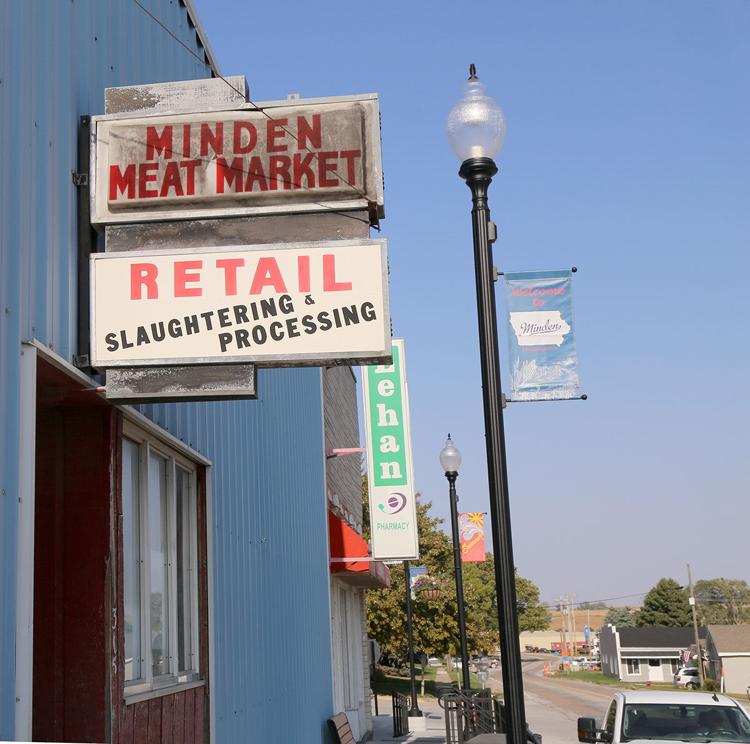 Hodges quickly adds that it isn't all profit and fun. While the Minden Meat Locker is doing a booming business, he also runs Hodges Smokehouse Catering and that business is struggling because his customers are not holding large weddings, graduation parties or similar events.
And he says the increase in business for meat lockers across the state could mean deer hunters this fall may have a problem finding a place to process their venison. The Iowa Department of Natural Resources has a program called HUSH (Help Us Stop Hunger) which allows hunters to donate meat to food banks. Many lockers may not be participating this fall because they simply don't have the space due to the massive increase in volume their businesses have seen.
Before COVID Hodges slaughtered perhaps 10 head of beef cattle per week and eight or 10 hogs. In February, for example, he got 36 hogs. By July that number was up to 110. In recent months he has been averaging almost 25 hogs per week. And he is booked up until November of 2021.
He also thinks the increase in meat locker business probably won't end with COVID. While some of the increase in the spring was due to farmers trying to find a place to go with animals, the fact that it has continued indicates that a lot of farmers like using the meat locker and a whole new generation of consumers have realized they like the quality of the product and the price. Those customers aren't likely to disappear.
The millennials, he says, have discovered the meat locker.
Because of those new trends he is seriously considering whether to expand his meat business. Whether he makes that move or not, there is little denying that right now business is booming.