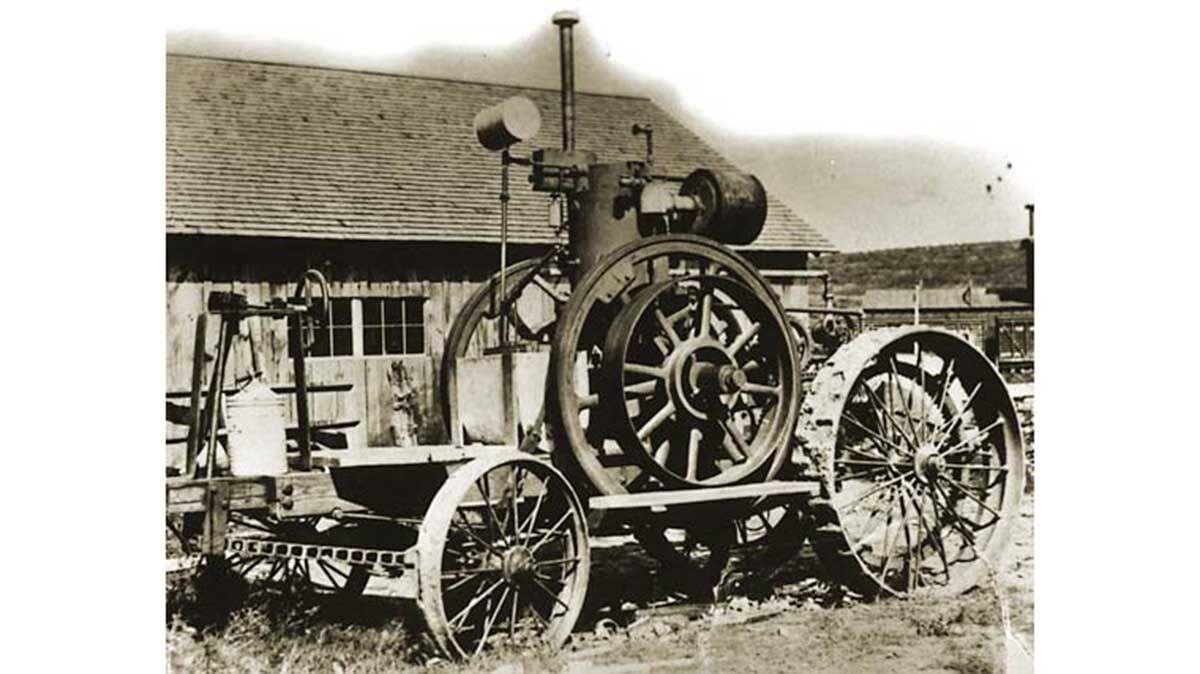 Editor's note: This is part of a series on ag equipment inventors past and present from the Midwest.
In all the talk about John Deere and J.I. Case and Cyrus McCormick, John Froelich gets forgotten. Yet he can claim to be the inventor of the tractor.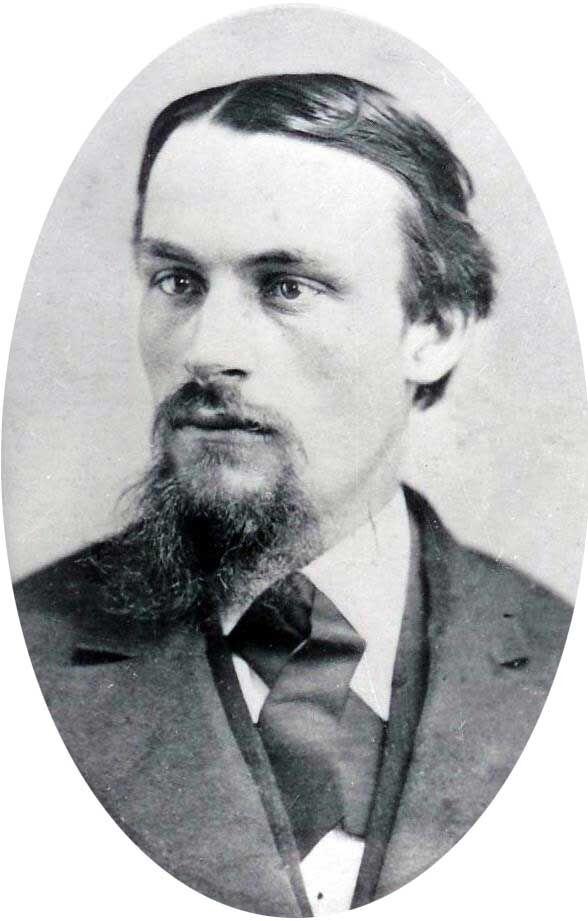 "If you Google 'tractor,' John Froelich comes up," says Denise Schutte, executive director of the Froelich Foundation and Museum in the blink-and-you'll-miss-it burg of Froelich in northeast Iowa.
The agricultural world has always been full of tinkerers and inventors, and John Froelich is a perfect example of the farm boy with little formal education who came up with an idea that changed the world. In an era of mainly horse power, when steam power was the only type of mechanization for most farmers, Froelich invented the first gasoline-powered tractor that could move backward and forward. His invention evolved into the first tractors to be made by the John Deere company.
The tragedy is that by the time his invention became famous, Froelich was mostly out of the picture. He never got rich and famous.
But for Schutte and others in this part of the world, Froelich is an important historical figure whose contribution to society is immeasurable.
John Froelich was born in late 1849 in the Iowa village that was later named for his family. His parents emigrated from Germany in 1847 and settled here. The train delivered mail at what became known as Froelich Station and eventually was an unincorporated town just called Froelich.
John went to a one-room school, but he had very little formal education. His son, Clarence, was later quoted as saying John's knowledge "was almost entirely intuitive, and he had to learn by his own errors. He belonged to that inventor class of individuals who, despite their lack of formal education, saw the problems and needs of the American people, delved fearlessly into the unknown, and with their pioneer resourcefulness attempted to solve these needs, thus through many failures have brought us to an astounding mechanical age unequaled elsewhere."
Froelich owned a grain elevator where the grain was loaded into train cars. There he built a type of corn picker and he used a gasoline engine to run a well-drilling outfit.
The grain elevator burned down, and Froelich began traveling to the Dakotas to thresh grain. He used a steam engine, but those engines had problems in that area due to water availability and wind and fire issues. In an attempt to deal with the problems of steam power on the prairie, Froelich bought a one-cylinder gasoline-powered engine. He then worked with an assistant, William Mann, and mounted the engine on a frame, making and designing many parts themselves.
In the fall of 1892, Froelich and his threshing crew of 16 loaded up their new tractor invention onto a train car and headed to Langford, South Dakota. After 72 days, they had harvested 72,000 bushels of grain with the Froelich tractor, which was known as a traction engine.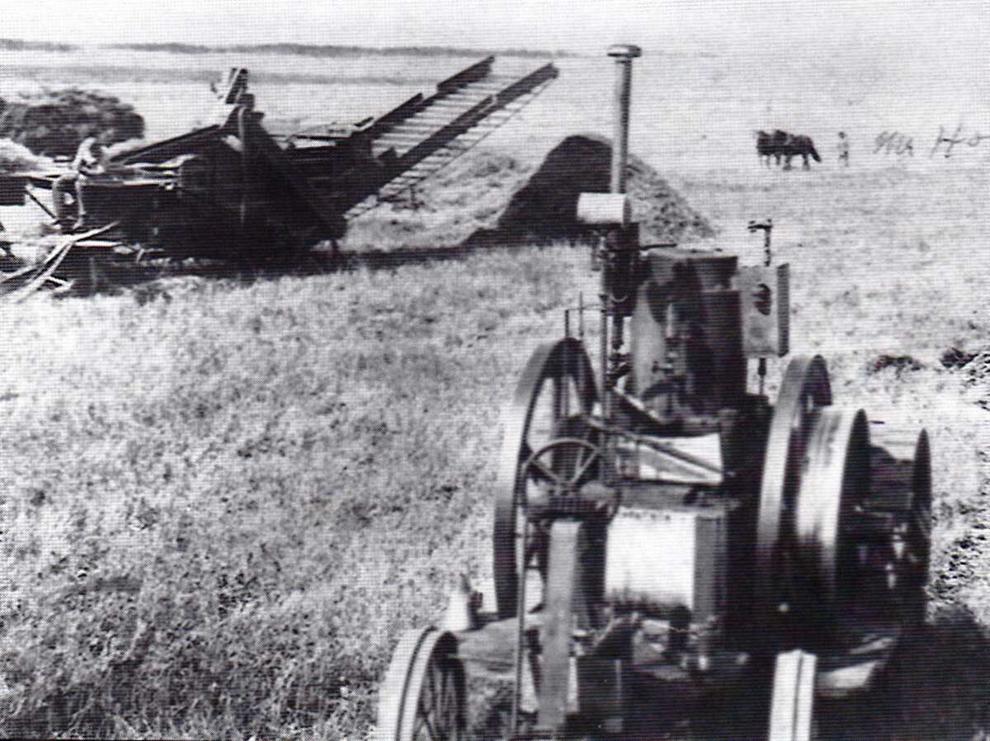 S.G. Steward, of Waterloo, Iowa, had sold Froelich a steam engine. He became interested in the new tractor invention, and in 1893 the Waterloo Gasoline Traction Engine Company was organized to produce the tractor. Unfortunately, an economic depression hit the country in 1895 and Froelich ended up leaving the company he had helped found. He not only lost his share of the company but also his other businesses and his home and savings
The Waterloo Gasoline Traction Engine Company was later reorganized and eventually started building the Waterloo Boy tractor in 1911. In 1918 the John Deere company bought the Waterloo Gasoline Tractor Company and used it as a basis for the early Deere tractors.
Meanwhile, Schutte says Froelich moved his family to Dubuque, where he manufactured stationary engines. He then moved to Marshalltown and eventually to St. Paul, Minnesota, where his brother owned a company making washing machines. He later served as president of the Security Construction and Investment Company.
In 1939, just a few years after John Froelich died, the town of Froelich commemorated the invention of the tractor. A few decades later, it opened the Froelich Tractor and 1890s Village Museum. That museum is still open during the summer months, from May to early October. Normal hours are 10 a.m. to 5 p.m. on Monday, Thursday, Friday and Saturday and 11 a.m. to 5 p.m. on Sunday, starting May 14. Call ahead if bringing a group.
For more information about the museum, visit www.froelichtractor.com.