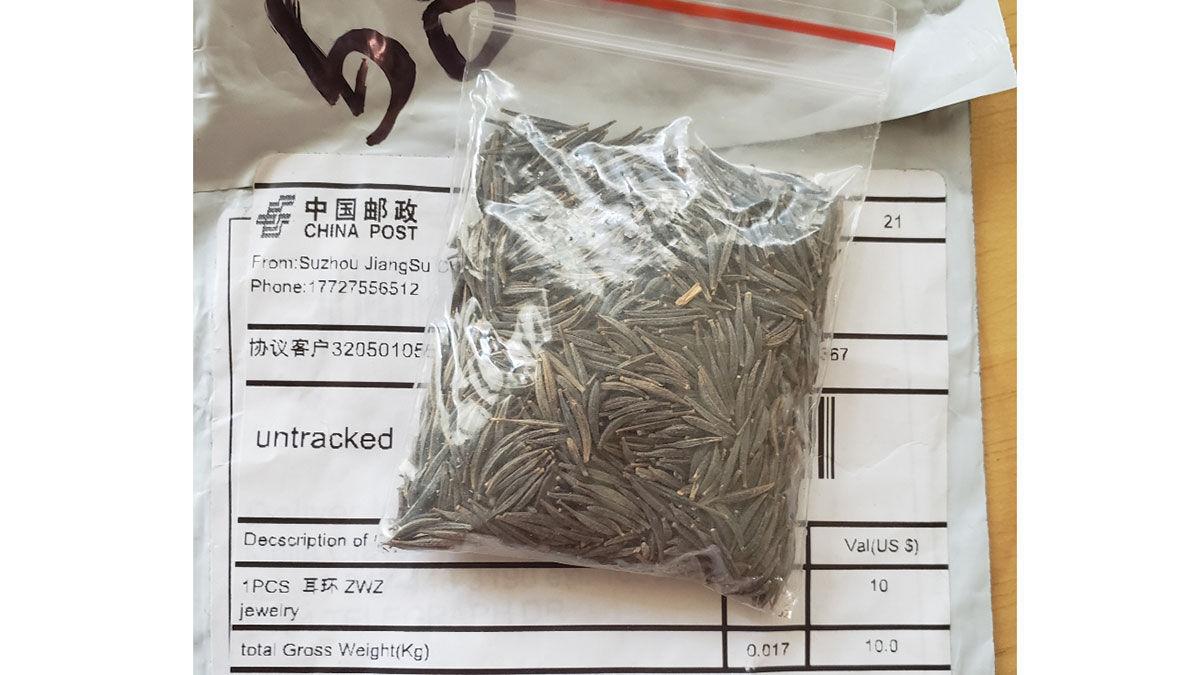 Some people have been finding surprises in their mailboxes across the U.S. Bags containing seeds have been sent to numerous residents, despite no order or expectation to receive them. Many news outlets suggest they appear to be coming from China.
The USDA is investigating this mystery, and is asking those who receive the seeds to not plant them or dispose of them, but contact their local agricultural department for direction.
"The Iowa Department of Agriculture is working closely with the USDA to trace, collect and properly destroy these unknown seeds to protect our agriculture community from plant and seed-borne disease," Iowa Secretary of Agriculture Mike Naig said in a press release.
The USDA said it has identified a number of the seeds as herbs, flowering plants and other vegetables and grasses, according to Reuters. As to why they are showing up in U.S. mailboxes, Iowa State University Extension weed specialist Bob Hartzler said one theory he's heard is it could be a brushing scam.
Brushing is when a company will falsely boost its shipment numbers by creating fake orders and shipping product out.
Hartzler noted that because of the unknowns, planting these seeds or not disposing of them properly could introduce invasive or damaging species.
"We want to know what exactly has been in these packages," Hartzler said. "There's a risk some of them could be contaminated. If they find evidence that there were some pests of concern in these packages, they would know to look for these things."