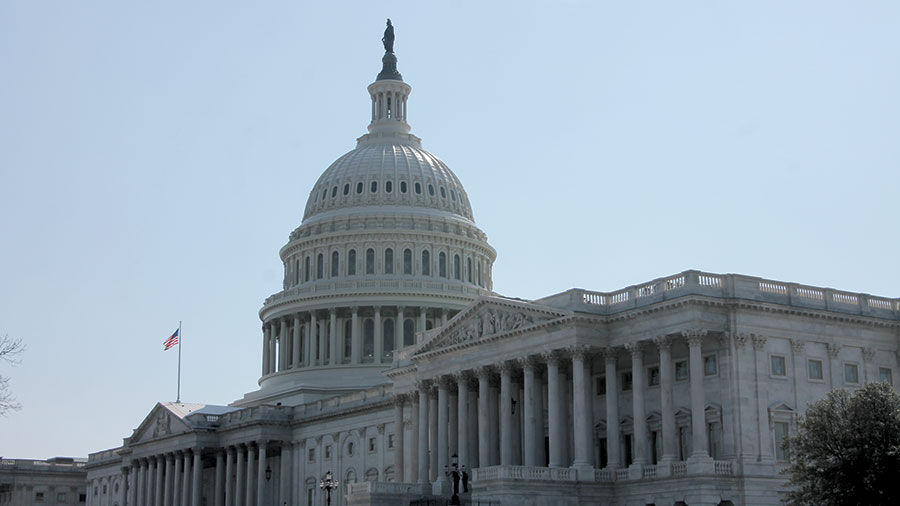 This past year has brought a new presidential administration to Washington, D.C., and also new leadership to Congress. With that in mind, here are brief profiles of a few of the leaders in agriculture at the national level.
Senate Agriculture Committee
The chair is Sen. Debbie Stabenow, D-Mich. Stabenow is a native of Michigan who earned bachelor's and master's degrees from Michigan State University. She worked in public schools before being elected to the county board of commissioners at 24. She was later a state legislator and served in the U.S. House of Representatives before being elected to the Senate in 2000. She was one of the authors of both the 2014 and 2018 farm bills.
The minority leader of the Senate Agriculture Committee is Sen. John Boozman, R-Ark. Boozman is a native of Arkansas who played football at the University of Arkansas before graduating from the Southern College of Optometry. He worked as an optometrist before being elected to the U.S. House. He was elected to the Senate in 2010.
House Agriculture Committee
U.S. Rep. David Scott, D-Georgia, is chair of the House Agriculture Committee, where he succeeded Collin Peterson of Minnesota after Peterson lost his bid for re-election last year. Scott is the first African-American to head the committee. He grew up working on his grandparents' farm before earning a bachelor's degree from Florida A&M University and an MBA from the University of Pennsylvania. He served for many years in the Georgia legislature before being elected to Congress in 2002.
The minority leader is Rep. Glenn Thompson, R-Penn. Rep. Thompson earned a bachelor's degree from Penn State University and a master's from Temple. He worked as a therapist and nursing home administrator before being elected to Congress in 2008. Among other things, he is an Eagle Scout.
USDA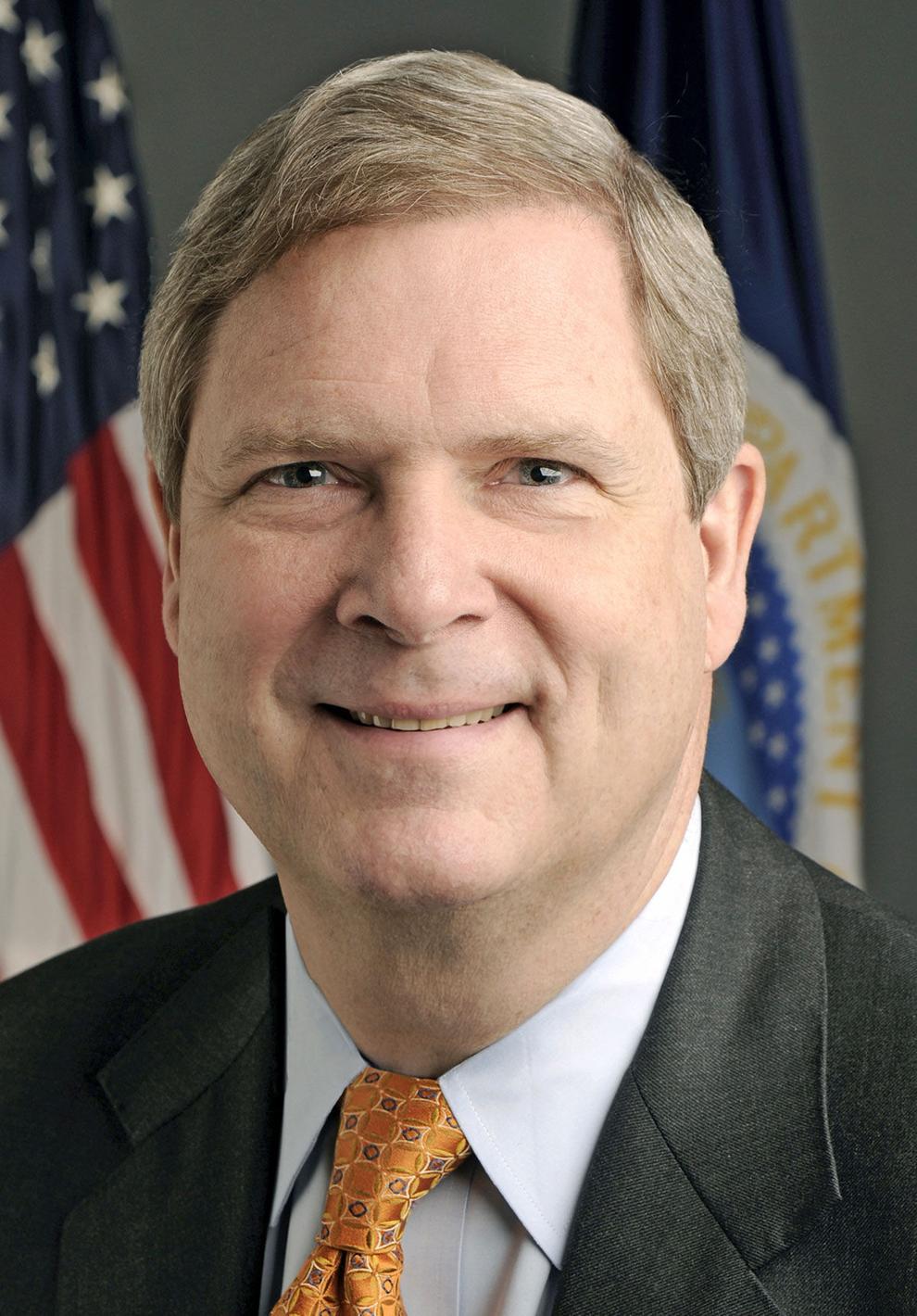 Tom Vilsack is in the history-making position of serving as U.S. Secretary of Agriculture for the second time. A former governor of Iowa, Vilsack was born in an orphanage in Pittsburgh, Pennsylvania. He was adopted and grew up there. Vilsack graduated from Hamilton College and from Albany Law School. While in college, he met his wife, who was from Iowa. They moved back to her hometown of Mount Pleasant, where he practiced law and served on the city council. He became mayor and then was elected to the legislature before being elected governor in 1998. Vilsack served two terms as governor and eight years as Secretary of Agriculture from 2009-17. After leaving office he served as President and CEO of the U.S. Dairy Export Council.
Jewel Bronaugh is a native of Virginia and is the first African-American to serve as deputy at the USDA (though Mike Espy, a former Congressman from Mississippi, did serve as Secretary of Agriculture in the 1990s). A native of Virginia, Bronaugh graduated from James Madison University before earning her master's and Ph.D. at Virginia Tech. She served as dean of the college of agriculture at Virginia State University and became director of the VSU Center for Agricultural Research, Engagement and Outreach. She served as Commissioner of Agriculture in Virginia before moving to USDA this year.
Here is a small sampling of the people holding other important roles at the USDA:
Katharine Ferguson is the chief of staff in the office of the secretary. Originally from Colorado, she is a graduate of Tufts University and has a master's from Syracuse.
Robert Bonnie is deputy chief of staff for policy and senior advisor for climate. As such, he is one of USDA's main climate voices. Bonnie holds degrees from Harvard and Duke. He worked at the Environmental Defense Fund, and was most recently at the Nicholas Institute for Environmental Policy Solutions at Duke.
Gloria Montano Greene is Deputy Under Secretary for Farm Production and Conservation at USDA. Montano Greene is a former state executive director for the Farm Service Agency in Arizona and is a graduate of the University of Arizona.
Zach Ducheneaux is administrator of the Farm Service Agency. Ducheneaux operates his family's ranch on the Cheyenne River Sioux Reservation in South Dakota.
Homer Wilkes has been nominated to serve as Under Secretary for Natural Resources and Environment. Wilkes earned his bachelor's and master's, along with his Ph.D. from Jackson State University. He has worked at USDA in various roles for many years and has been director of the Gulf of Mexico Ecosystem Restoration Division at NRCS.
Meryl Harrell is the Deputy Undersecretary for Natural Resources and Environment at USDA. A graduate of Yale Law School, she holds a bachelor's degree in geosciences and environmental studies from Princeton.
Terry Crosby is chief of the Natural Resources Conservation Service. He was raised on a cotton farm in Mississippi and earned a degree in agricultural education from Alcorn State before joining USDA in 1979 as a student trainee in Iowa.
Randy Moore was recently nominated to head the U.S. Forest Service. Moore has been serving as regional forester in the Pacific Southwest Region in California since 2007.
Seth Meyer is chief economist at USDA. Meyer is not a political appointee. He became USDA chief economist in January of 2020. Meyer grew up in eastern Iowa and has bachelor's and master's degrees from Iowa State University and a Ph.D. in agricultural economics from the University of Missouri. He served as an economist with the Food and Agricultural Organization of the United Nations and also served at USDA. Before returning to USDA, he was a research professor and associate director for the Food and Agricultural Policy Research Institute at the University of Missouri.